Bovine mafia busted: Traffickers pour boiling water over cattle; two calves killed, 20 injured in Suryapet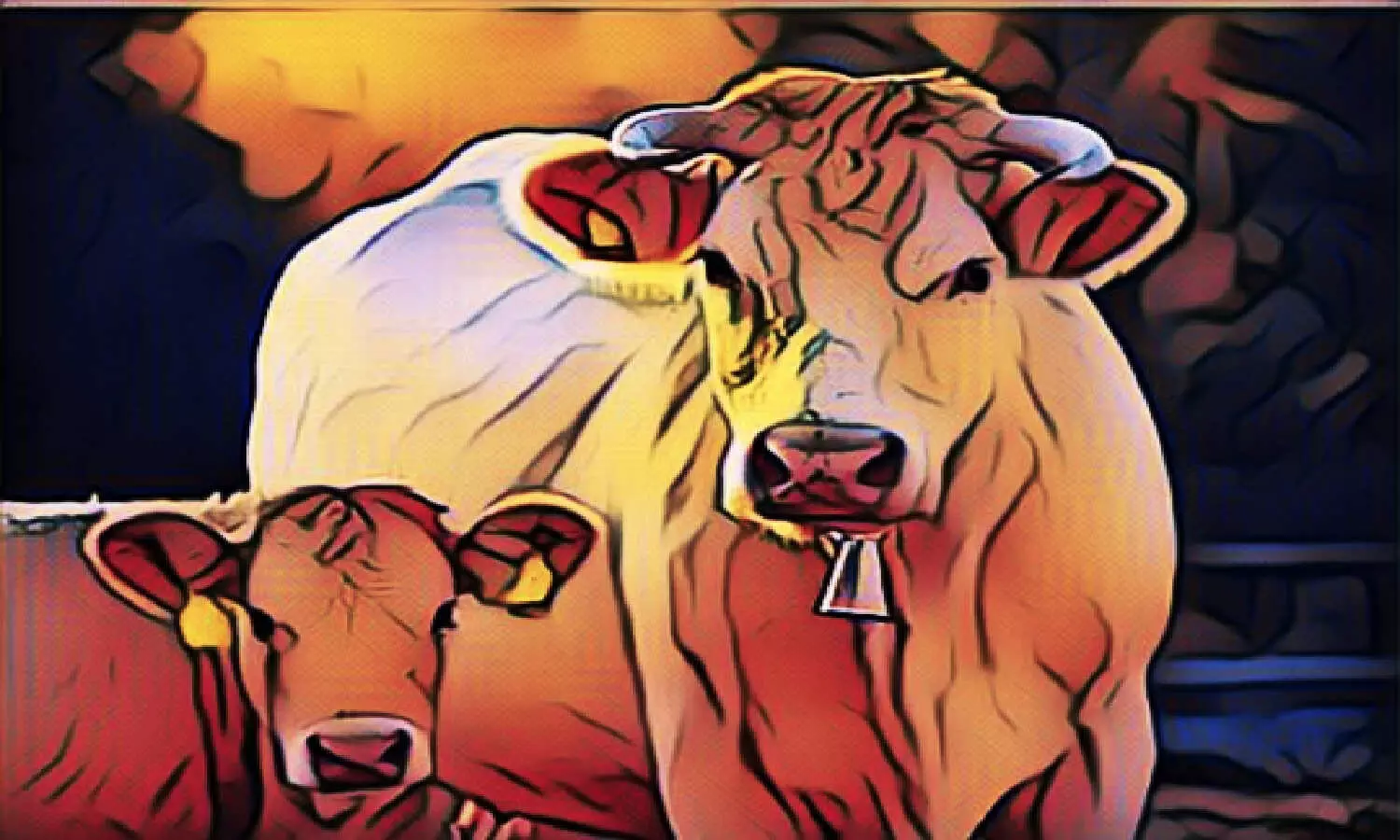 Hyderabad: Two calves were killed and over 20 cows suffered severe burns when bovine smugglers poured hot boiling water over them in Hyderabad. According to Gau Gyan Foundation, close to 100 male calves were stuffed mercilessly in two vehicles. On July 16, Arvapalli Police Station intercepted the vehicles at Suryapet and registered an FIR.
Drivers and cleaners were arrested, but they obtained bails. Owners have still not been arrested. The gauvansh were sent to Dhyan Foundation's Sahyog Gaushala at Challur, Rajampet Mandal in Yadadri District. During unloading, two calves were found dead and 15-20 others were in a critical condition with skin peeling off their bodies.
Speaking to NewsMeter, Nitesh Vijayvargiya, CEO of Sahyog Gaushala said the Incident occurred on Bakrid. "The cattle were smuggled from Orissa. The cattle were rescued by Aravapalli police in the Suryapet division. To our surprise, we saw that two cattle were dead in the vehicle and 21 severely injured. They were transported beyond 3 days. there were 97 cattle in two lorries. The legs of a few were broken and they were not fed. The cattle were caught at the police post," he said.

He said on July 19, their skin started peeling off. "We contacted vets. They said boiling water was poured on them before slaughter. It was because that they could easily peel the skin off after slaughter. These are all male babies," he said.

Animal Welfare Activists have demanded the strictest action possible against animal traffickers. They also demanded the government and authorities to nab the miscreants as soon as possible. "We are unable to look at the picture even for few seconds," said Veterinarians at Sahyog Gaushala.
Vets also stated that the best possible medical care is being given to the affected animals. One calf already died to the burns.
Shocking pictures have emerged about the inhuman and cruel behaviors of animal traffickers. "We want the government to take strict action and stop this illegal mafia. It is Rs 1000 crore business that is used to fund terrorism. In Telangana, thousands of cows and bulls are illegally transported and slaughtered every month. If police, transport department, animal husbandry, GHMC all get into action all this can be stopped completely," a spokesman of Foundation said.

Sharing the video witness, Gau Gyan Foundation said animals are forced to endure extreme pain. "Cow gives more to human beings than she takes from them. It produces five things — milk, cheese, butter (or ghee), urine, and dung. The first three are eaten and used in the worship of gods. The last two can be used in penance or burned for fuel," he said.