'Dangar Chas': Hyd documentary filmmaker unearths tribal agriculture in Odisha to fight climate change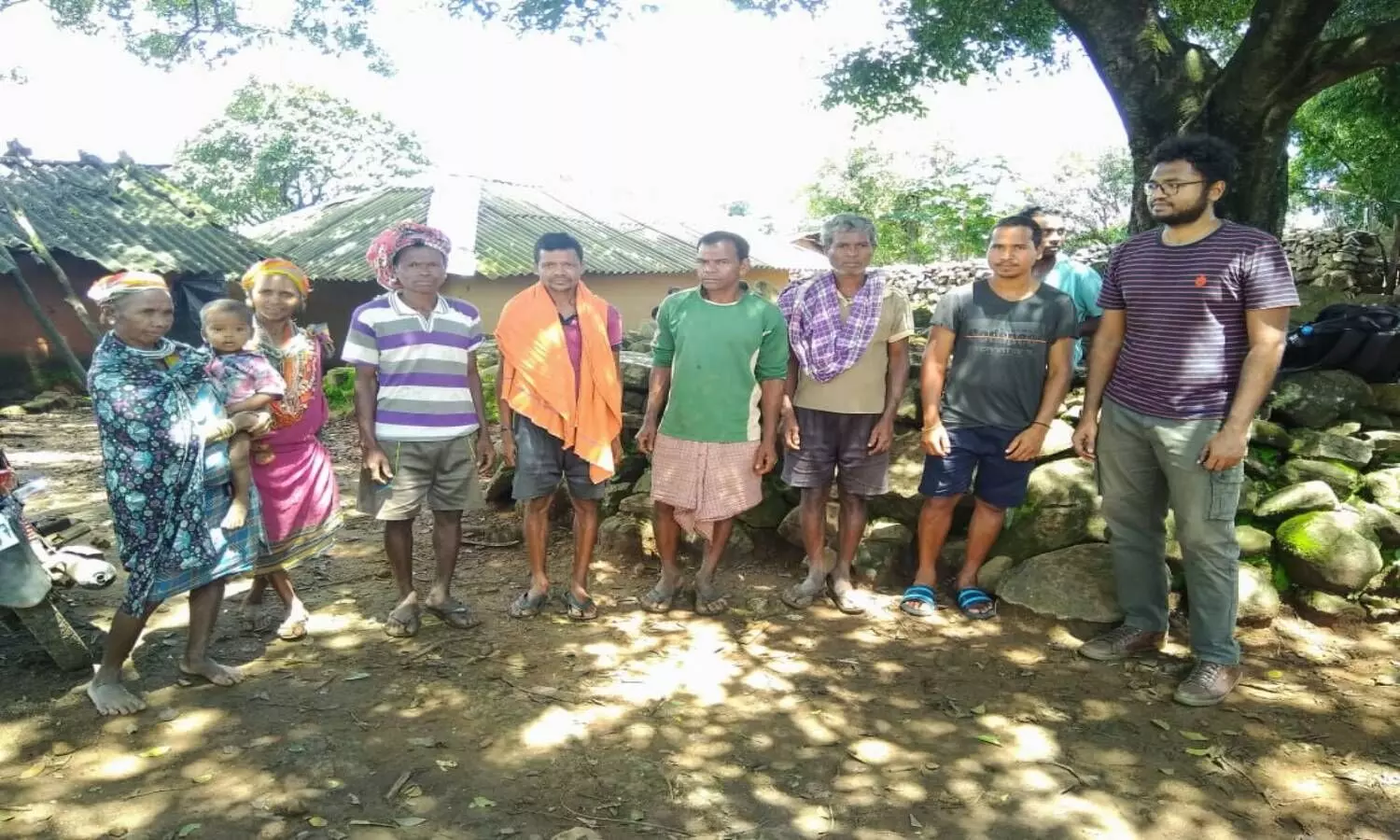 Hyderabad: A short, dark complexioned old woman explains the benefits of eating millets. But our eyes drift away and dart through her bead necklaces, striking brass necklets and earrings, and her short-haired head adorned with beads woven with threads.
The Bondas.
Bondas are a tribal group living on the hills of Eastern Ghats, around 70 km away from Malkangiri district in Odisha. Yasar Sherif, a young documentary filmmaker from Hyderabad has recently featured the agricultural practices of the Bonda tribes in his latest documentary titled 'Dangar Chas.' The documentary is one of the few entries representing the country at the Earthbeat Challenge 2021, an international film competition organized by COP26.
When Yasar set out to the remote villages where the Bondas live, officials warned him that the tribal people were very serious. The anxious journey and the experience thereafter panned out only to prove their words wrong. "The Bondas are really cool," says Yasar. He also explains how unique their lifestyle is and hence important to be appreciated and preserved. "I wish to bring it to the mainstream," says Yasar.

Yasar, a native of Kodad in the Surabhi district of Telangana, always liked travelling to remote places and interacting with different people. Meeting the Bondas, he explains, was one of the best journeys of his life undertaken so far.
Bondas are believed to be the first people to reach India from Africa. Situated in remote areas, the journey to their hamlets is not easy as there are only a few autos and jeeps available in the area. Luckily, Yasar met Badal and Santhosh, two Bonda kids who were his guides and translators throughout his trip.
'Dangar Chas' to fight climate change

The Bond agriculture system is known as Dangar Chas (meaning highland cultivation in their tribal language Remo). It is based on the practice of shifting cultivation.
The crops cultivated by the Bondas can withstand extreme weather conditions, notes Yasar. Millets are the staple food of the Bondas and they cultivate different varieties of millets, vegetables, and pulses on the same patch of land. Intercropping is one of the important traits of their farming system. "They grow some millet varieties tolerant to drought and some other varieties tolerant to floods on a single land. This ensures a sure harvest," says Yasar.
Another highlight is organic farming. "They use only cow dung as manure," says Yasar. Also, they don't till their land. "Untilled land has better water holding capacity," notes Yasar.

Yasar believes that Bond agriculture is something that can be adopted universally to fight climate change. Through his documentary, he wishes to take this invaluable tribal knowledge to a global audience.
Yasar also shares some peculiarities of Bonda women. He was mainly influenced by the traditional attire that Bonda women still wear. These women cover their bodies with two pieces of cloth and use a lot of bead jewellery. "Despite modernization, these women stick to their culture. This is a thing that inspired me," says Yasar.
Another specialty is that they marry younger men. Some studies also say that Bonda women earn livelihood for their families and hence have a greater say.
Yasar hopes to document the lives of some trafficked women in Telangana in his next project. He expects to receive more views for his documentary on Bondas and win recognition at the international competition.
Yasar is also a member of the IUCN Commission on Ecosystem Management. 'Dangar Chas' is his second documentary. He has earlier produced a documentary on the Devarkonda fort in Nalgonda.