`The COVID business': From releasing bodies to cremation, everything costs money in Hyderabad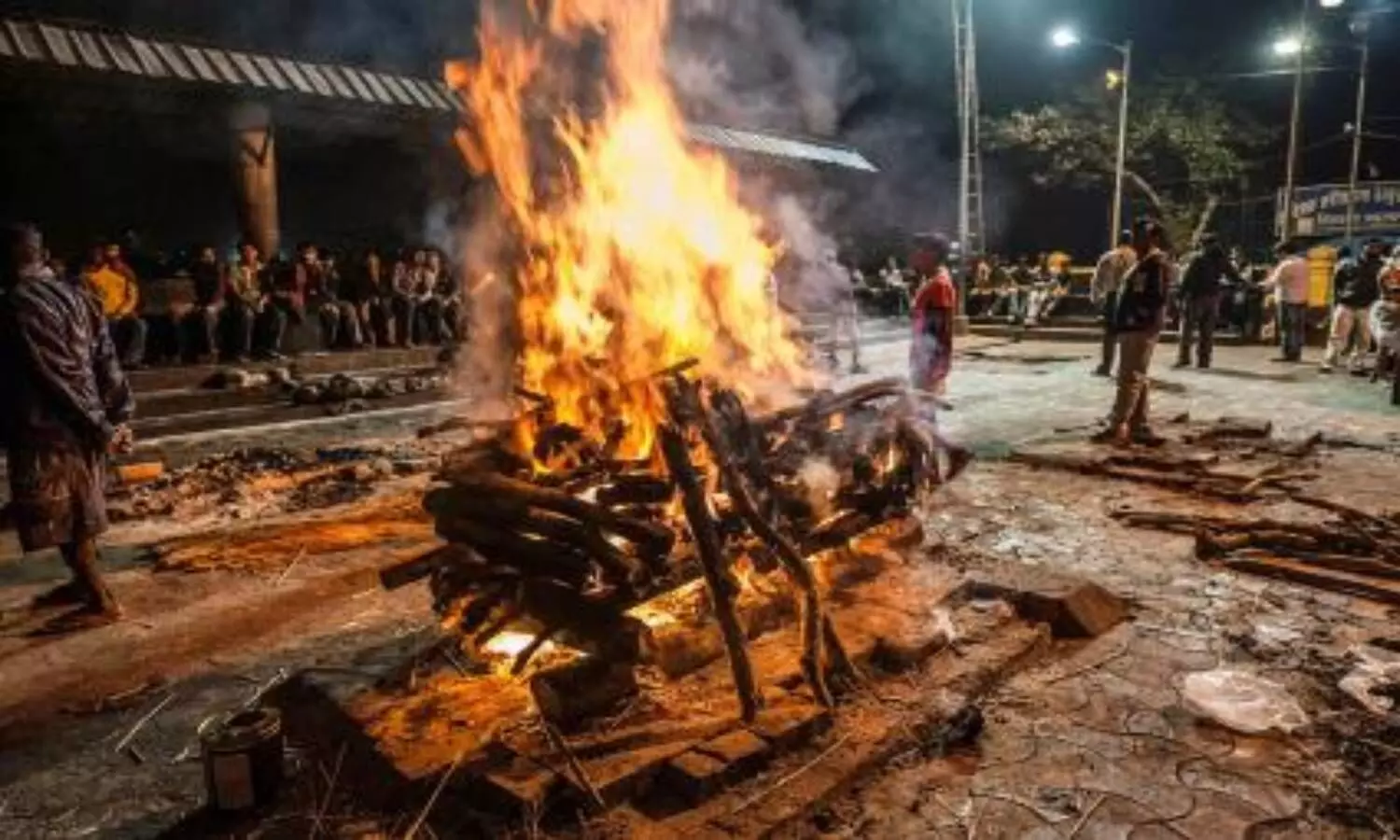 Hyderabad: A family of COVID victim has alleged that staff at Gandhi hospital demanded money for handing over the body. The family also alleged that the staff offered to cremate the body and hand over the ashes if they pay Rs 50,000.
"Since the death happened on Saturday evening, they told us that they will perform the cremation the next morning and asked us to collect ashes in the evening. When we went to collect the ashes, they said the process involves a lot of formalities. We thought that would cost around Rs 20,000 and agreed. But they said it will cost up to Rs 50,000," the family members said.

A network of corrupt vultures is on a prowl to feed on the flesh of COVID victims in Hyderabad. Sample this: A man was forced to pay Rs 5000 at Gandhi hospital for the release of the COVID victim's body. The act was caught on camera and the vultures remained unfazed.

A video has now gone viral on social media platforms. In the video, the employee is heard telling the kin that without paying, the body cannot be released and the amount is shared with everyone. He is also seen forcing the kin to pay at least Rs 5,000 for releasing the body. Even as the kin pleads, the employee does not budge.

By the time, they complete the procedure at the hospital, a group of ambulance drivers are ready with their deals for transporting the body. Some of them have been charging as high as Rs 10,000 even for covering a distance less than 5 km, while others offer a package deal for shipping the body to the crematorium.

The transportation charges are multiplied if the destination is a little far away from the city. Further, after arriving at the crematorium, the wait and protocols only add to the grief. The more one pays, the quicker will be the cremation.
Cremation charges are doubled if the body arrives after the sunset. "Comparatively the situation was better earlier. Since night curfew, crematorium guys charge a bomb", said a youngster, whose maternal uncle passed away recently.

Rules have been thrown to the wind and everyone from ambulance driver to crematorium operator is giving different excuses to fleece people. From a shortage of firewood to rising fuel prices, disinfecting charges, wages, maintenance, people have excuses ready to extract money from grief-stricken people.

Officials even claim that they have to grease the palm of government officers to ensure trouble-free cremations.Police issue NOCs for releasing the body to their bonafide kin, but their role ends there. People who approach cops against the corrupt mafia return disappointed. Cops counsel or warn the corrupt, but do not take any action.
Lack of surveillance at hospitals, crematoriums, and ambulances is proving a boon for the mafia. The government too has failed the grief-stricken people. Officials act as mute spectators when corrupt vultures make merry over the miseries of the people