Rayapati Sambasiva Rao's Transstroy booked in Rs 7926 Cr bank fraud joins the club of India's biggest financial scam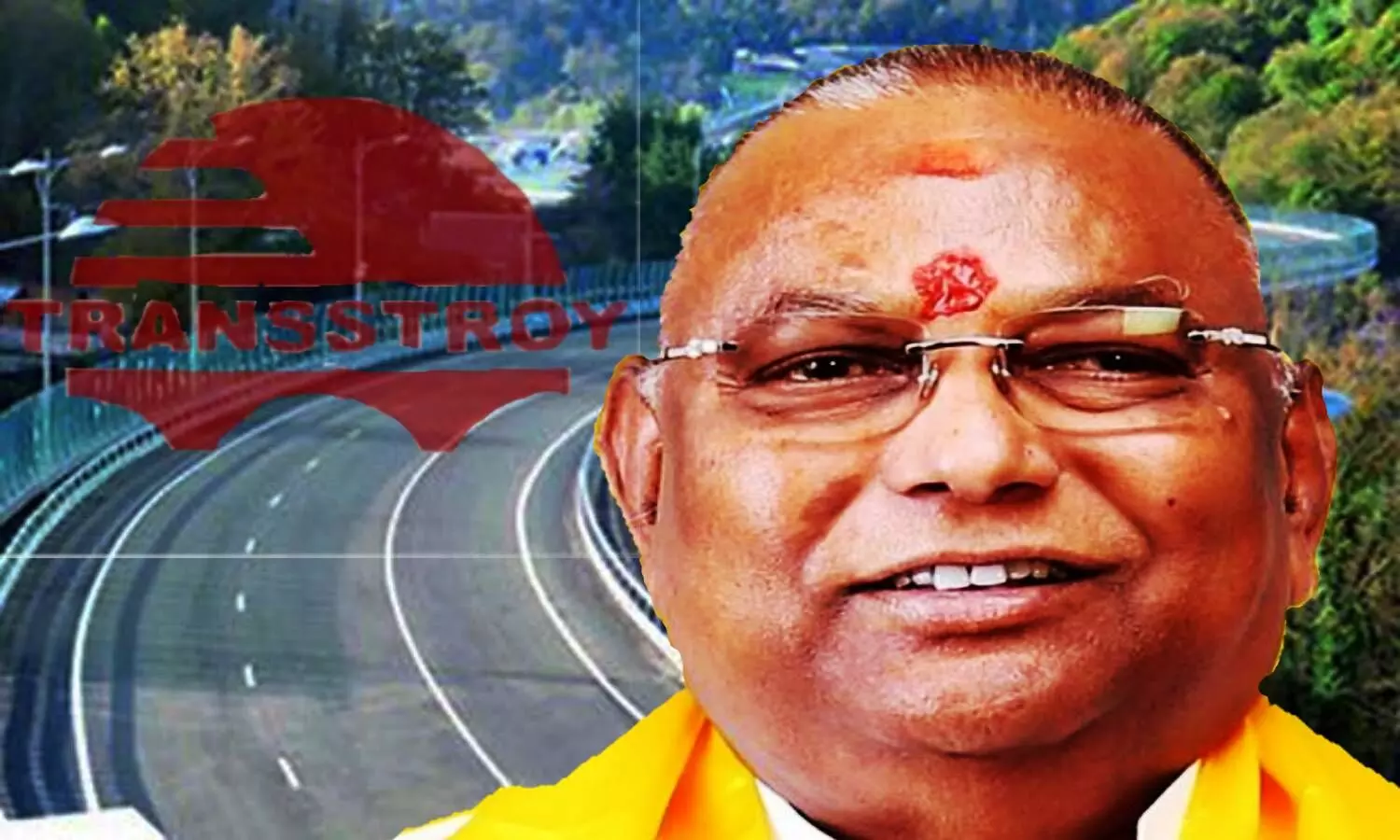 Hyderabad: Transstroy India Limited, a Hyderabad-based infra company represented by former parliamentarian Rayapati Sambasiva Rao, is embroiled in one of India's biggest bank fraud case. The amount involved in the fraud stands at Rs. 7,926 crores and is said to surpass that of fugitive diamantaire Nirav Modi's debts to Indian banks.
On 18 December, the Central Bureau of Investigation's Banking Securities and Fraud cell unit of Bengaluru booked 'Transstroy India Limited' for cheating a club of banks to the tune of Rs. 7,926 crores, approximately.

The CBI found that the company availed loans of around Rs. 9,394.28 crores from a consortium of banks led by Canara Bank by submitting fabricated books of accounts, fudging stock statements, tampering balance sheets, and round tripping of funds.

The investigating agency booked Cherukuri Sridhar, the chairman and managing director, ex-TDP MP Rayapati Sambasiva Rao, additional director Akkineni Satish, additional director and unknown public servants after they found that said persons had diverted the loan amount sanctioned by the banks and caused losses of Rs. 7,926.01 crores (approx..) to Canara Bank and other member banks.

For those new to the case, this is not the first. Earlier in 2019, the CBI had booked them for conspiracy and cheating based on the complaint filed by the Union Bank of India. The directors had diverted Rs. 264 crores plus interest. However, the probe into the case found that the magnitude is much bigger and runs into thousands of crores of rupees. Then followed a FEMA case by the Enforcement Directorate.
What is Transstory India Limited and what are the projects it bagged?

The company which is under liquidation process was incorporated in 2001. It is engaged in infra contracts and engineering. It bagged a few multi-crore projects in India and abroad. From Railways, oil and gas, mining, and port, to irrigation project in Polavaram in Andhra Pradesh. Transstroy has its main office in Begumpet and another in Mangalagiri road in Guntur of Andhra Pradesh.

During the earlier government in Andhra Pradesh, the Polavaram project was accorded to Transstroy initially. Later, the part of the project was given to Navayuga.

What did CBI investigation find?

Transstory India Limited created fictitious business firms wherein the directors were their employees. What has shocked the CBI is in some cases servant maids, sweepers, and drivers were shown as directors or partners. Some of the companies were mere house addresses of employees while the rest were registered on Tax Information Network (TIN) number.

The directors representing Transstroy created nine ghost companies only to operate their fraudulent activities with the assistance of their current and ex-employees. The lid blew off when a forensic audit was conducted by M/s KPMG firm and if sources are said to be believed, family feud led to a can of worms. The whistle-blower is said to be one of the director's blood relations.
Nine Quintessential examples

1. Rs. 2,172 crores was transferred to Padmavathi Enterprises which turned out to be a ghost company. The investigation found that the enterprises' TIN number turned out to be invalid and instead belonged to another company, Siva Swathi Constructions Private Limited, and not Transstory. A ground visit found no entity. Also, an employee of Transstroy's house address was shown as the company's.

An independent probe by this correspondent found that Siva Swathi Constructions is based in Hyderabad and headed by two directors - Kurra Jogeswara Rao and Nagamani Boggavarapu. The company is engaged in irrigation projects. Their TIN number was showed multiple times for various shell companies.

2. Rs. 1,865.47 crores were transferred to Balaji Enterprises. The story repeats: TIN invalid and belonged to Siva Swathi Constructions Private limited.

3. Rs. 1,925 crores were transferred to Ruthwik Associates. Again, TIN missing.

4. Rs. 679.12 crores transferred to Rs Unique Enterprises. Interestingly, the company's TIN is the Pan number of Transstory's previous director M. Sambasiva Rao

5. Rs. 601.40 crores transferred to Subhakari Enterprises, a ghost company.

6. Rs. 311.01 crores transferred to AS Associates. Documents of transactions are not available.

7. Rs. 21.71 crores and (8) Rs. 34.95 crores transferred to Agastya Tradelinks Private Limited and Khandal Trading India Private Limited. Interestingly, both companies have common records and share common directors namely, Khagesh Kumar Kachwal and Manju Sharma.

9. Rs. 227.89 crores diverted to Vijay Engg Equpt. A probe found that 16.40 metric tons of material were delivered on two-wheelers. This was revealed when the investigators checked the delivery challans. The CBI also found discrepancies in the delivery vehicles. Many vehicles that were registered in Andhra Pradesh did not exist. A whopping Rs 6643 Crore loan money was diverted to these firms which forms the biggest share in the bank fraud pie.
In connection with one of the documents related to Polavaram irrigation project, the CBI expressed shock on learning that Trasstroy, who is the contractor, had stored stock worth Rs. 1,753 crores at the irrigation site. "It is not clear as to how such huge stock can be stored at project premises," the CBI said.
The CBI found that ex-MP Rayapati Sambasiva Rao had donated a diamond-studded saree to goddess with loan

Transstroy has diverted huge money to Singapore and other countries and donated gold and silver jewellery to temples from the loan amount, the CBI found.

Rayapati's Transstroy donated in 2012 the costliest gift in the history of the centuries-old temple. A diamond-studded golden saree worth around Rs. 5 crores were given to goddess Padmavathi Devi of Tiruchanoor near Tirupati. An amount of Rs. 15.34 crores were transferred by scam-tainted Transstroy company of TDP MP Rayapati Sambsiva Rao to Transstroy Singapore PTE Limited, a subsidiary of the company during 2013-14, without permission from lenders for diversion and siphoning off.

It is alleged that Rs. 5.28 crores were paid during the financial years 2012-13 and 2013-14 towards the purchase of gold and silver articles which is not the purpose for which the money was lent by the banks, Rayapati donated.

Money was diverted to Singapore

The enforcement directorate found that Rs. 15 crores were transferred to Transstroy Singapore PTE Limited, a subsidiary of the company, during the financial year 2013-14. It is alleged that there was no consent from the consortium of the banks who had lent the money. The banks complained that the investment in the subsidiary company is not the purpose of sanctioning the loan. Polavaram irrigation project contractor joint venture company Transstroy JSC EC UES is also under the scanner.

Speaking to this correspondent, Rayapati Sambaasiva Rao said, "The CBI has incorrect information about the fraud. The Canara Bank, in its statement, said the default amount is Rs. 700 crores. This is a political weapon used against me." This was said despite an FIR released by the CBI.

When asked if the whistle-blower was from his family, the senior politician refuted the news. "No, the news is false. I will fight it out in the court," he said.