Interview: SHE teams deployed at major bus stations to arrest eve-teasers, molesters: VC Sajjanar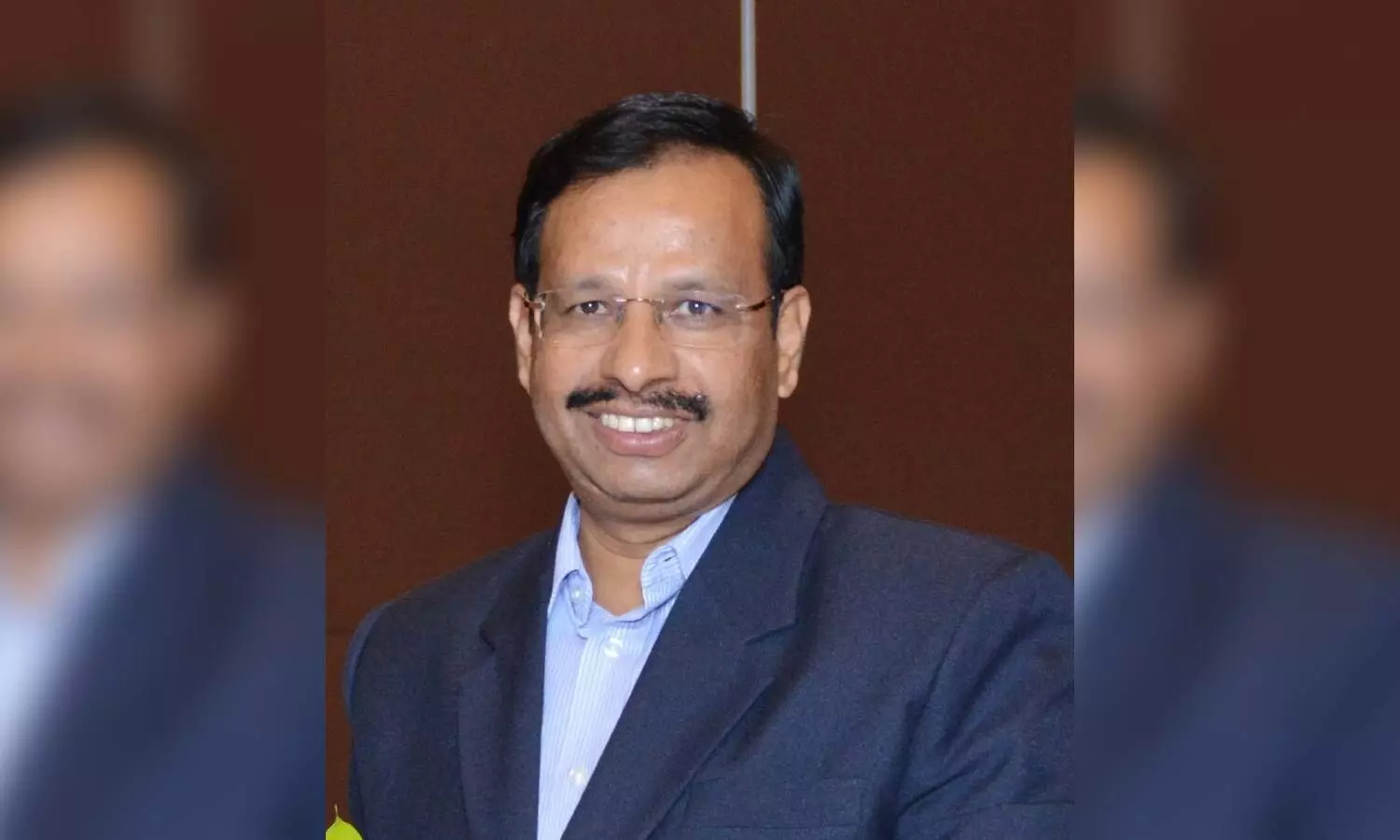 NewsMeter has embarked on a mission to become the interface between the citizens and state administration. We want to act as a bridge so that the government becomes more responsive to solve the problems of the citizenry. Therefore, we are introducing 5W and 1H. The initiative is based on the basic principles of journalism- Why, What Where, When, Who, and How. We will be interviewing the government figure and ask him questions sourced from the general public. We will also be asking rapid-fire questions received from the public through social media. It has been named `Rapid 10'.
In the first of its series, NewsMeter spoke to TSRTC Managing Director VC Sajjanar to discuss the problems of commuters. Excerpts:

HOW: There are cases of eye teasing, molestation, and other sexual harassment. HOW does TSRTC plan to make travel for women, children safe?
The department is well aware of challenges women and children face during travel in TSRTC buses. With the help of the police departments, SHE teams have been deployed at major bus stations to arrest those who tease, molest, and sexually harass women commuters.

The conductor and driver will ensure incident-free travel in the bus and report such persons to the RTC officials in the nearby bus stations/SHE teams/police picket in the bus stations for taking necessary action.

Contact numbers of SHE teams (9490616555,833818871 Cyberabad SHE Team and 9490617444 WhatsApp, 9490617111 Rachakonda SHE Team) have been given wide publicity. TSRTC has reserved 40% of seats for ladies in Pallevelugu and Express services buses.

In the coming months, TSRTC plans to re-paint as many buses it can according to the budget allocated. Obscene posters, banners will no longer he allowed. Strict action will be initiated against those plastering such obscene content on buses.
WHAT: People are complaining about rash/ irresponsible driving/ cell phone/ accidents/ loud horns and misbehavior by drivers. What is your action plan to address these problems and ensure safe travel?

I am aware of the nature of complaints against drivers. The department is against rash and irresponsible driving. Talking on the cell phone while driving is being dealt with severely. The drivers are being counseled by the depot authority. Training is being imparted to such drivers about safe driving skills. Drivers are trained at the depot level, regional level, and zonal level. Disciplinary action will be initiated against habitual offenders. Action is also taken after receiving complaints through social media.
Also, the department will also be pressing in mentors who will be training drivers on various aspects. In this regard guidelines have been issued.
WHICH: Does the department have plans to decentralize it and increase the number of buses to reach last-mile connectivity? WHICH routes TSRTC is focusing on?
TSRTC has 97 depots across the state and operates 9,174 buses on 3,456 routes, clocking 35 lakh km every day and earning revenue of Rs. 12 crores per day. Every depot is headed by a manager who is assisted by the assistant managers. The performance of low-paying and loss-making routes are reviewed on a regular basis and steps are taken to improve the revenue of the Corporation.

Rescheduling of services will be done by changing the timings of the services according to the needs of the commuters. Passenger-friendly measures are being implemented to attract passengers to board RTC buses.

WHEN: When can we get proper bus shelters, toilets, route maps, benches at bus stops? Has the budget been allocated?
TSRTC has constructed 364 bus stations across the state as part of providing passenger amenities. Benches for seating, proper illumination, fans, public addressing system, toilet facility, stalls selling food at MRP rates, and auto-rickshaw stands have been set up. Recently, modern bus stations have been constructed in Khammam with a budget of Rs. 29.50 crore. Construction of bus stations are in progress at Yadagirigutta, Gadwal, Siddipet, and Kosgi with government funds.
TSRTC has allocated Rs. 4 crore for repair and maintenance and periodic painting of bus stations. Bus shelters are being constructed by local bodies, prospective donors, and NGOs. In the Greater Hyderabad area, the construction and maintenance of bus shelters are looked after by GHMC.

WHY: Why hasn't Common travel pass for TSRTC and metro been implemented so far? Please simplify the process for bus pass renewal. Any plans of developing a mechanism to renew passes online?
The proposal for a common travel pass is under consideration. HUMTA (Hyderabad Urban Metropolitan Transport Authority), TSTSL, and TSRTC are working jointly on it.

WHERE: Where is TSRTC headed as far as revenue generation is concerned? How much loss it has suffered?
Advance planning and day-to-day monitoring of operation are being done by supervisors and managers at various bus stations and traffic-generating points. We are operating special buses during fairs and festivals and marriage season to increase revenue.Best performers are felicitated with awards and rewards to motivate the crew to achieve new heights.
To generate revenue, open spaces are let out for fuel outlets, function halls, commercial and business establishments such as canteens, fast food centers, cycle stands, and ATM kiosks. TSRTC has also started cargo, parcel, and courier services to transport goods and materials from all bus stations to various places in the state and neighboring states.
On a daily bases, TSRTC is losing 8 crore revenue. The loss is following the employees strike, pandemic and more. The government of Telangana is compensating the loss by 50%.
Rapid 10

1.There are reports that TSRTC properties are likely to be sold?

VC: No, there are no proposals as such

2. Are there any chances to revive Vajra bus services?

VC: Vajra services were operated on inter-city routes but were suspended because of poor response. A study is under process to operate these buses on potential routes.

3. Most of the bus trips are very frequent or very late. Can you please guide the respective city bus depots to maintain a time to run? Can we expect live tracking in buses?

VC: The frequency of buses is planned on all city routes. Most of the times traffic jams during peak hours lead to late operations and the bunching of buses. Efforts are on to maintain frequency on time. Live tracking facility will be introduced shortly on long-distance routes in the initial stages and will be extended to all the buses in a phased manner.

4. Are there any plans to introduce double-decker buses?

VC: Proposal is under examination.

5. Does TSRTC plan to start buses on other city routes?

VC: City buses operate in the Greater Hyderabad area and Warangal city. They were also introduced under the JNNURM scheme at Mahaboobnagar, Karimnagar, and Khammam

6. Why are seats reserved for MLA and MPs? I have never seen an MLA or MP travel in TSRTC? Can that be revoked?

VC: Seats are reserved for MLAs and MPs as per the directive of the government.

7. TSRTC should start sleeper services like APSRTC vernal services. Private busses are operating sleeper services. Why TSRTC is lagging behind?

VC: Yes, TSRTC has engaged Hansa Equity Partners to design a Strategic Development Plant. Already one workshop was conducted with 50 experienced officers. Another four workshops will be conducted shortly.

8. Of the operational buses, how many are continuing to be in service beyond their expected years of service? What are the replacement plans? What is the plan for transitioning to non-polluting, electric vehicles? Is there going to be an app-based guide for easier commuting?

VC: The proposal is under consideration. Around 1,200 buses have crossed their replaced mileage. TSRTC engineering wing is actively studying the electrical vehicles replacement policy. We are already in talks with some of the manufacturers. Over a period of time, electrical vehicles will slowly join the fleet. And, yes, an app is being developed for easy commuting.

9. Why don't TSRTC develop a tech-based mechanism so that individual can renew their passes from the desired application or portal?

VC: Earlier, bus passes were issued manually and students had to wait in long queues. Following automation, students can apply for the pass online through the website. After the credentials are approved by the educational institutions, the bus pass can be obtained from any bus pass center on the selected date and time.

10: Why is the Urdu language, which is the second official language of Telangana, being ignored on TSRTC Buses?

VC: As per the government directive, destination boards are being displayed on TSRTC Pallevelugu buses both in Telugu and Urdu in Hyderabad, Rangareddy, Mahaboobnagar, and Adilabad, Nizamabad, Medak, and Warangal.

Credit : Questions in the Rapid 10 segment were by NewsMeter readers.