JCS Young Creatives Award winner Sarath Chandra's dream Emmy event blurred due to US visa ban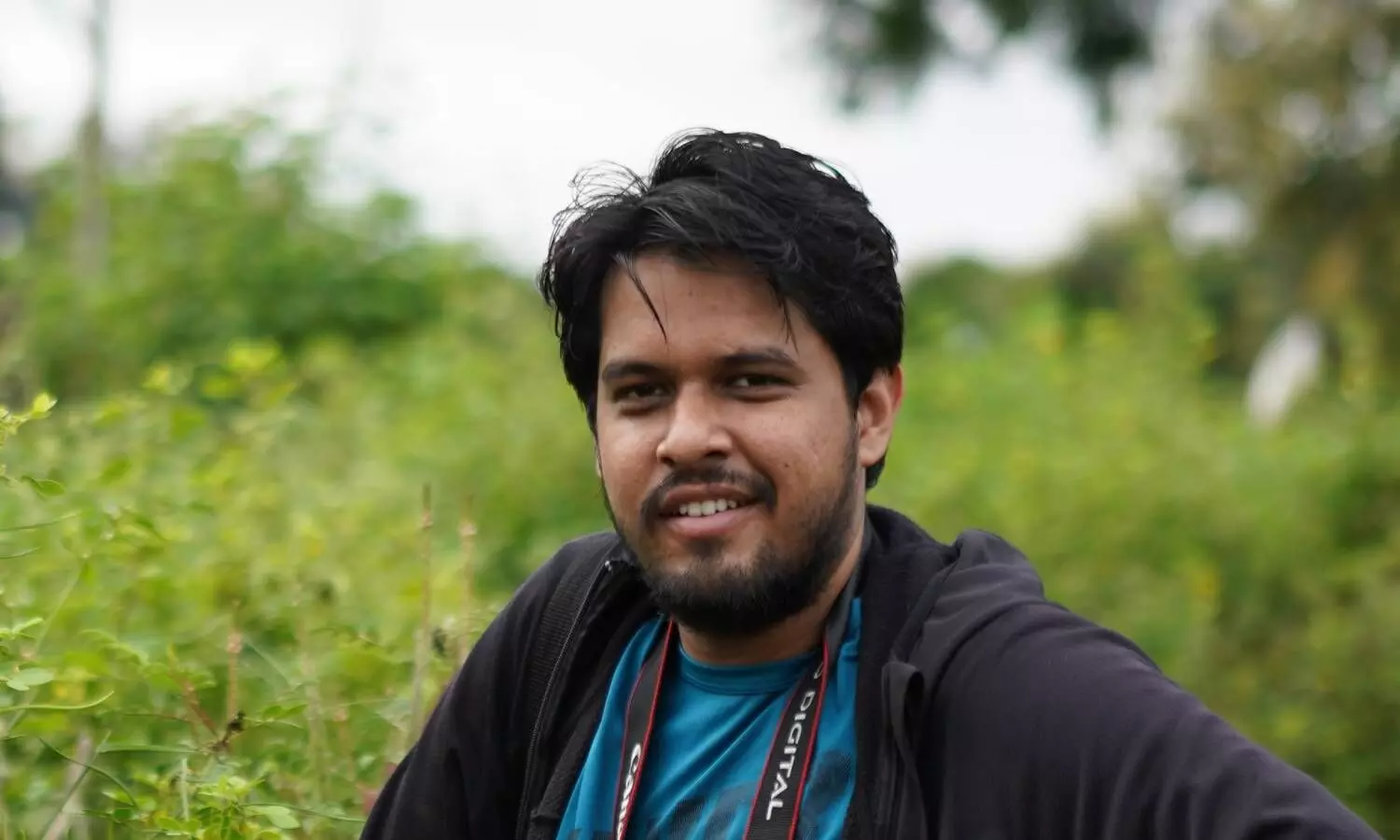 Hyderabad: Sasubilli Sarath Chandra was on cloud nine when this year's JCS Young Creatives Award was announced in September. Hailing from Visakhapatnam, filmmaker Sarath was one among the three winners of the international award, the other two were from Mexico and China, who were invited for the 49th International Emmy Award ceremony to be held on 21 November in New York City. He started making preparations for his US trip and was excited about meeting some of the legends in filmmaking at the event. But his happiness was short-lived.
On 11 November, due to the flooding requests for US visas from Indian citizens, the US Embassy announced a temporary closure in issuing visas to Indians. It was decided that visas will be issued only to students and working people. This hit Sarath hard. "I became so emotional. It is an opportunity to meet and interact with experienced people. There will be people from over 60 countries. It's a lifetime opportunity that I have got after putting in a lot of hard work," says Sarath.
Sarath, who works in a digital marketing agency, never gave up his passion for filmmaking. In the last seven years, he has travelled to different places and made many short films. He recalls that his journey has never been easy. "I remember sleeping on the walkways and foot over bridges in Mumbai just to meet a few production houses in the city and understand how they work," says Sarath.
Another important challenge was society's expectations. Being a child of two government professors, everybody expected him to find a stable job. "Once I realized that I could do more in videography and similar things, I got a camera and started exploring the possibilities," he says.

This is Sarath's fourth attempt at the JCS Young Creatives Award. He was in the final round of nominations last year. And this year, when he has finally achieved it, he is unable to attend the event.
The only possible solution requires the ministry officials to talk to US ambassadors and try to arrange an emergency visa. "I contacted all departments in the ministry of external affairs, but only one person picked up the call. He asked me to mail all the documents and said the ministry would look into it. It has been three days. I have not yet got a response from them," says Sarath.
Sarath has very little time, hardly a week, to get things done. All the other arrangements, including accommodation, have been made for him for the four-day programme.
Meanwhile, the Academy is also trying to get in touch with the embassy to make some alternate arrangements.

After several attempts to contact the different ministries and embassy people, on 13 November Sarath took to Twitter to seek help. He wrote, "Heartbroken. I have finally earned something with my hard work and governments are standing between me and my achievement. I have won an international achievement representing the country. And there is no support for me from my own people as well."
Disappointed, he says, "I don't feel like I have won something for the country. Maybe they (the ministry officials) feel that it is not important."
With no doors of respite opening for him, Sarath adds, "I am just holding on."
Sarath Chandra's one-minute video titled 'Domestic Peace' received the JCS Young Creatives Award given under the International Emmy Awards. Since 2016, every year the award is given to three winners. The theme for this year was 'Stand Up for Peace - Women and Men United for Change'.