Online loan fraud: Rs 21,000 Crore transacted in 6 months, Hyd cops nab another Chinese national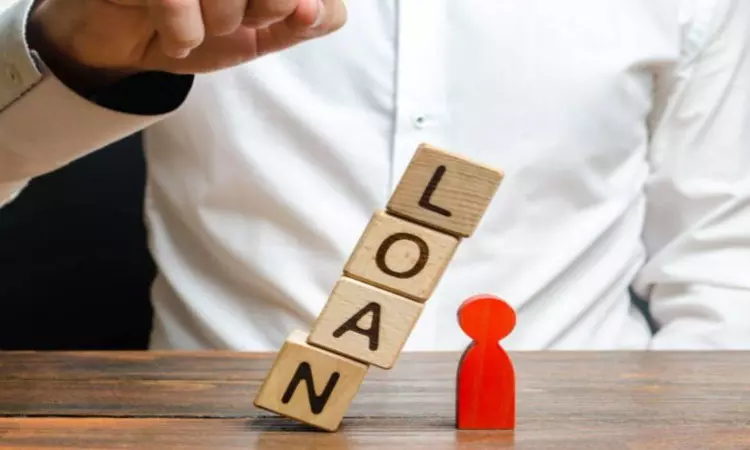 Hyderabad: The Hyderabad police have launched an extensive operation against private companies providing 'instant online loans' after three died by suicide reportedly due to harassment by the lenders.
In continuation of the investigation into the loan App frauds, Hyderabad police arrested a Chinese national by name Zhu Wei (Lambo) on 30th December. According to the cops, the accused was intercepted at Delhi Airport as he was trying to leave the country.
Lambo (27) belongs to Jiangxi of China. He was the head four Loan Apps, namely Aglow Technologies Pvt. Ltd, Liufang Technologies Pvt. Ltd, Nabloom Technologies Pvt. Ltd, and Pinprint Technologies Pvt. Ltd.In addition, another individual by name K. Nagaraju from Kurnool was arrested. The man reportedly played a key role in operation of call centres.
"A preliminary investigation into the financial transactions have revealed that close to 1.4 Crore transactions worth nearly Rs. 21,000 crores have taken place so far. These volume of transactions have happened over payment gateways and bank accounts linked to these companies. A large number of international transactions have also happened through bit coins. Bulk of transactions have taken place over last 6 months. Further investigation is continuing into the financial transactions" Cops said.

The questioning of the employee arrested has revealed that a Chinese national by name Yuan Yuan @ Sissi @ Jennifer is the person who set up operations in India and is presently abroad.
Earlier, Hyderabad cops following a raid, registered nearly 16 FIRs pertaining to such unauthorised apps. The cyber crime police raided two locations in Udyog Vihar, Gurgaon, and three locations in Hyderabad that were running call centers for these fraudulent apps and arrested 11 people.
According to the police, the call centers were being used to persuade, harass, and intimidate the loan defaulters. They were being run on behalf of four companies: Liufang Technologies Pvt. Ltd., Hotful Technologies Pvt. Ltd., Pinprint Technologies, and Nabloom Technologies Pvt. Ltd. They had registered offices in Bangalore.

The call centers at Hyderabad employed nearly 600 tele callers while the one in Gurgaon employed 500 people. The heads and important members of these call centers were arrested, including managers, directors, centre heads, and assistant managers.

The police found that the callers took instructions from their heads in Indonesia and they suspect that the entire operation is being run by Chinese nationals. The raids at the call centers led to seizure of nearly 700 laptops, servers, and computer systems. Further investigation is on to unravel the web of financial transactions, funding, and technology base.

In the last month, three persons have died by suicide after falling prey to online loan apps. Rattled by these deaths, the Telangana police had issued an advisory asking people not to download these predatory money-lending applications. On 22 December, the sleuths of the Cyberabad cyber crime station arrested six persons in connection with instant loan apps racket.

How Onion Credit and Credfox Technologies cheated people
The gang offered small loans through different apps and collected money by harassing and blackmailing the victims. The said loan apps are available on Google Play. Several people have fallen into their trap and been cheated.
The police collected ROC documents (MoA and AoA) and certificates of incorporation of the two companies Onion Credit and Credfox Technologies, both owned by Sharath Chandra. He had established two offices in Hyderabad with 110 employees. Both the companies had entered into agreements with nine non-banking financial companies (NBFCs) to acquire customers for the NBFCs, marketing for NBFCs, check customers' KYC and their initial credit worthiness, loan origination, and disbursement and collection of loans from customers.

The companies had developed their own apps in their office located in the Raidurgam limits and placed them in Google Play store for easy download. The companies had designed several mobile apps like Cash Mama, Loan Zone, Dhana Dhan Loan, Cash Up, Cash Bus, Mera Loan, and Cash Zone. They sold two apps - Cash Bus and Cash Up - to Asia Inno Networks Pvt. Ltd., Delhi, and two others -Mera Loan and Cash Zone - to Blue Shield Fintech Pvt. Ltd., Bangalore. Meanwhile, they were operating three apps: Cash Mama linked to Onion Credit and Dhana Dhan Loan and Loan Zone linked to Credfox. The two companies have 1.5 lakh customers and about 70,000 active customers at present.

After issuing a loan to customers from their app for a period of seven days, they divide all the customers into different categories of buckets: on due date it is called D-0 bucket, after due date from day 1 to day 3 it is S1 bucket, from day 4 to 10 it is S2 bucket, and from day 11 to 30 it is S3 bucket.

To recover the loan from customers they practice different methods depending on the bucket the customers are in. Lesser the number of days after due date, milder the treatment and more the number of days after due date harsher the treatment. The companies also access the customers' contacts and send WhatsApp messages to their friends and family to defame the defaulter.

While Dhana Dhan app is not linked with any NBFC, Cash Mama and Loan Zone have tie up with nine NBFCs - Superior Finlease Limited, New Delhi (Loan Zone); Lord Krishna Financial Services, New Delhi (Cash Mama); Usha Financial Services Pvt.Ltd., New Delhi (Cash Mama); i2i Technologies (RNVP Technologies Pvt. Ltd., New Delhi (Cash Mama); Zavron Finance Pvt. Ltd., Nagpur (Cash Mama); UMB Securities Limited, Bangalore (Loan Zone); Fair Assets Technologies India Pvt. Ltd., New Delhi (Cash Mama); Liqui Loans (NDX P2P Pvt.Ltd.,), Mumbai (Cash Mama); and KRAZYBEE Services Pvt. Ltd., Bangalore (Cash Mama) which are listed in RBI.

The companies have two nodal accounts of which one nodal account pools up the amount from NBFCs and disburses 75-80 per cent of the loan amount by deducting various charges like processing fees and GST. The loan amount paid by the customers comes to another nodal account which in turn pays it to the NBFCs. They are collecting 35 per cent interest rate PA from the customers who repay the loan amount on time. They impose huge penalties on the customers who default and start harassing them after they exceed their due date.

Notices have been issued to all NBFCs and their managing directors. Google has been addressed to take down the applications because of their criminal activities.

The police seized three laptops, three desktops, and 22 mobile phones from the arrested persons. Eighteen bank accounts with an amount of Rs. 1.52 crores were also frozen.
Advisory to the public
The cyber crime police issued an advisory asking people not to download instant loan apps from the Play store or other sources that do not have proper licenses from government authorities. "Don't give your personnel and bank credentials to anyone. Please go through the terms and conditions and verify the licenses of the companies offering the loans and verify whether they have obtained permission from the concerned authorities like RBI and district collector," the advisory read.
It further warned people from downloading apps that ask for access to contacts, files, and gallery.