Opinion: IT Rules 2021 and its arbitrary imposition control on `What to share' and `What to publish'.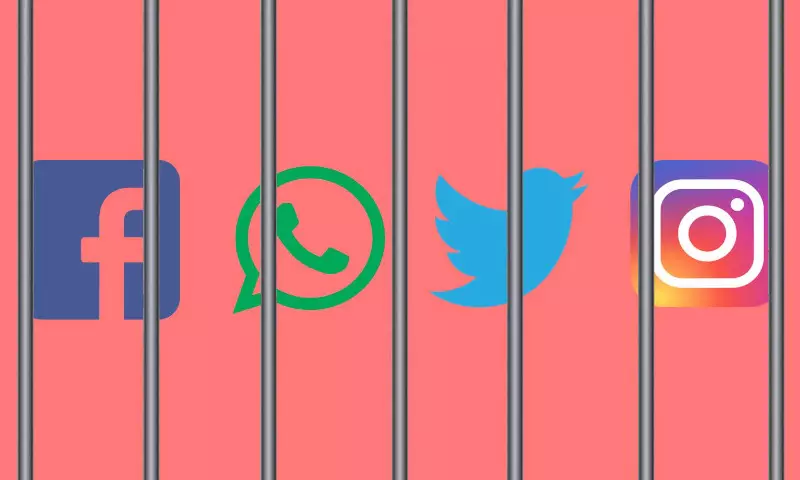 The Ministry of Electronics and Information Technology has passed the new Information Technology (Intermediary Guidelines and Digital Media Ethics Code) Rules, 2021. This strongly imposes rules to control "What is shared" and "What to published" in the platforms regarded as Intermediaries. And the intermediaries that do not comply with the arbitrary imposition of this act are liable for legal action.
What is an intermediary?

IT Act defines Intermediaries as anyone who stores or transmits or provides a service for any electronic records on behalf of another person includes Telecom and internet service providers, web-hosting service providers, search engines, online payment sites, online-auction sites, online-market places, and cyber cafes. This will include social media sites, messaging platforms, news aggregators (blogs, news sites), etc.

We are awash multiple reports and propositions that the social media platforms not complying with the rules will be banned. But will they go down? Facebook has already said that they will comply, indicating otherwise.

Let us see the details of the new guidelines.

User and Information Traceability: Under Rule 4(2) of IT act 2021 enables the law enforcement agencies to act on social media intermediaries to break down the end-to-end encryption to trace "the first originator". The corresponding communication within the social communities is personal, and imposing such a rule compromises the privacy of the users.

User verification: This act enables the social media giants to impose a user verification process that needs identity proofs such as, Aadhar. This removes the possibility of user anonymity which could curb the freedom of speech. We all have seen the data breaches of Aadhar and other corporate entities. This could pave the way for private corporations that lure the user identities in the process of verification, which will lead to the commodification of user data and control on it at large.
Digital Media Regulations: Under rule 5 of the act, it provisions the takedown of News websites and portals that do not comply with the timely orders of law enforcement agencies. This leads to a massive scale of censorship of anyone with a differing opinion. This is a threat and can be used to curb dissent.

Automated Filtration: In times of closed algorithms and data being biased, the unknown methods of automated filtration and the lack of accountability, censorship, and freedom of speech has an effect on major sections of the people becoming voiceless. This automation also enables massive surveillance to meticulously control people's actions.

Data exploitation by companies vs. by the govt
The digital monopolies (Google, Amazon, Facebook, Twitter, Apple, Microsoft, and Reliance) operate on the business of collecting our data and monetizing it for profit. While they commodify our online presence and our interactions with others to sell our data to advertisers, They have been known to violate users' privacy to micro-target the users based upon these behavioral patterns and interfere in the democratic process of elections in many countries. The focus of any intermediary regulation must rest in safeguarding the privacy of the citizens as it is a fundamental right and prevent any intervention in our democratic process.
This act doesn't regulate any of these concerns; however, the purpose of this set of guidelines is only to impose draconian control on the content posted to various platforms. This can be used to target sites of independent journalism, human rights activists, and any differing opinions and to crush the dissent.

This lays a framework for a tighter partnership between social media monopoly giants and the govt while crushing dissent and any differing opinions.

In the democratic process of our constitution, criticizing/dissenting the anti-people policies of the ruling government is a fundamental citizen's right. As the autocratic ruling has selectively arrested the citizens for their social media posts, this act comes as a handy tool for provocative legal action on people that are not in the interest of the ruling govt.

The two major goals of this law aim for Surveillance & Censorship. The arbitrary formulation of this act gives the law enforcement agencies a draconian control to intimidate and defacement of intermediaries that don't work in the interests of ruling governments.

References:

· https://egazette.nic.in/WriteReadData/2021/225464.pdf

· https://www.newsclick.in/IT-Rules-FB-Google-Working-Complying-Social-Media-Rules-Twitter-Mum

· https://www.newsclick.in/New-IT-Rules-Are-Draconian-Former-CEO-Prasar-Bharati

· https://blog.mozilla.org/netpolicy/2021/03/02/indias-new-intermediary-liability-and-digital-media-regulations-will-harm-the-open-internet/

· https://www.boomlive.in/fact-file/digipub-letter-it-act-ott-social-media-digital-news-media-twitter-facebook-youtube-netflix-hotstar-12149
Authors:
Praveen Gorla, Research Scholar, Bits Pilani, Researcher at FSMI
Rajasekhar Ponakala, Technologist, Researcher at FSMI