`The Perfect human': Moved by patient's struggle, Hyderabad Dr Victor Emmanuel treats patients for Rs 10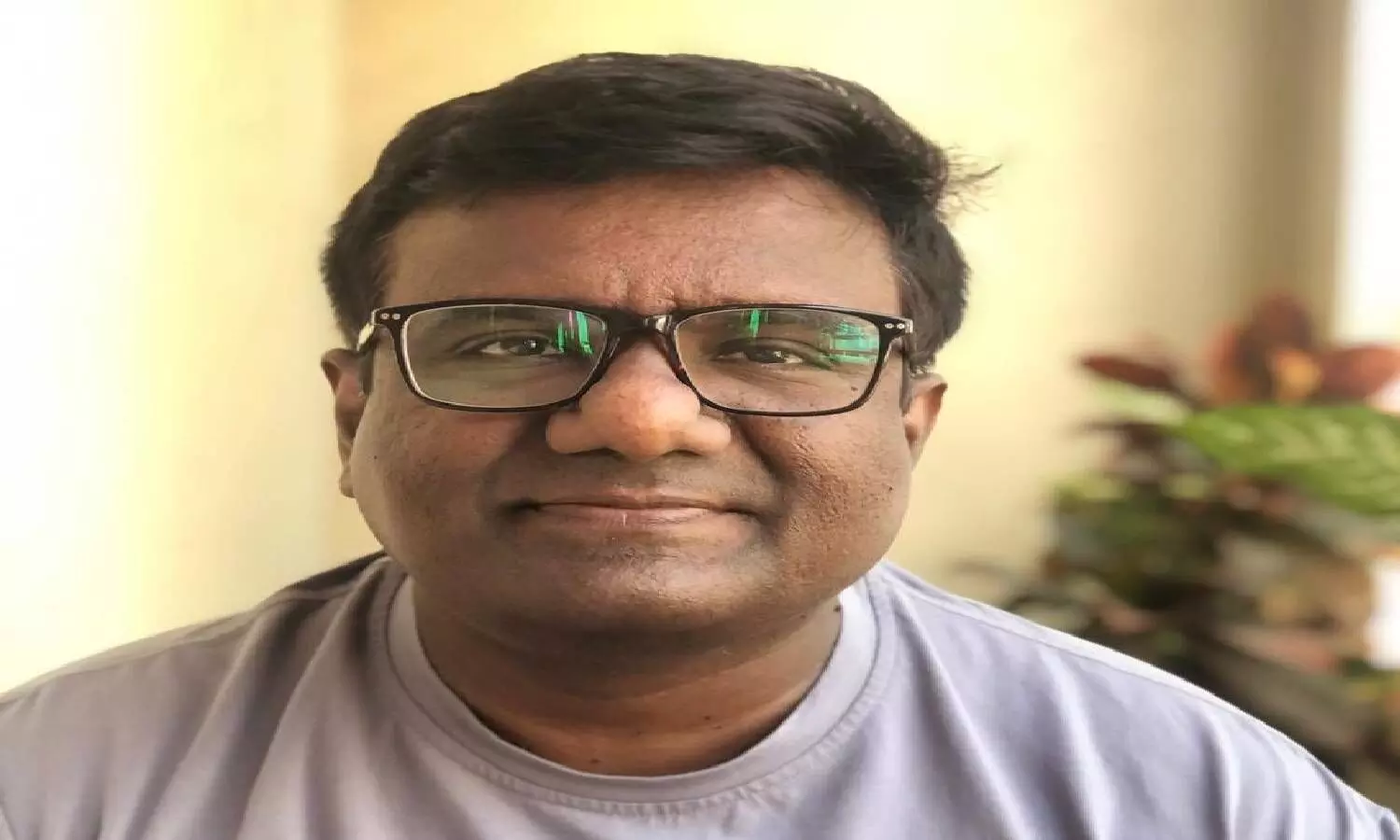 Hyderabad: A starving lady's struggle to save her ailing husband changed the outlook of a young Hyderabad doctor who dedicated his life to treat patients for free. Dr. Victor Emmanuel was pursuing his post-graduation in medicine when he came across a life-changing experience. While he was interning at Kerala hospital, he came across an elderly man admitted to the ICU.
One fine day, he noticed the man's wife begging ( was forced) on the road adjacent to the hospital. When enquired, he found that the lady was eating only one meal a day and begging alms for her husband's treatment. This brought tears in Dr Victor's eyes and he decided to treat patients for free.

For the last four years, Dr Victor Emmanuel, who runs Prajwala clinic at Boduppal in Hyderabad, charges Rs 10 as a consultation fee. Most of the patients are treated free of cost. This has saved many pockets amid mounting hospital bills.

Born in Hyderabad, Dr. Victor Emmanuel is a son of a retired army officer. After completing his MBBS from Madhya Pradesh, he went to Kerala for higher education. Thanks to his father's service, Dr. Victor has seen life from close quarters and decided to serve society.

A resident of Medipally, he started Prajwala clinic four years ago. "We have different categories of patients. Orphans, freedom fighters, Ex-servicemen, acid attack victims are being treated for free. Lab charges, medicines are given at a 30-40 percent discount. For economically weak patients, we don't charge anything," he said.

There are other patients who don't fall under these categories. Those patients shell out Rs 200 for consultation and do not insist on discounts. On average, he attends to 70-80 inpatients and 120-130 outpatients. The number of patients has doubled during the second COVID wave. "At times the outpatients' ward runs up to 1 AM. We cannot reject patients," he said.
For Dr. Victor, serving humanity was the only motive though he had enough qualifications to earn big bucks in any corporate hospital. In his endeavor, his wife played a crucial role and she was his biggest pillar of support.

"When I first met my wife during the alliance meeting, I told her about my intentions of affordable medical service. I have her support till day. My wife Dr. Vasavi works as a faculty member in a medical college at Hyderabad," he said.

With his father retiring from the army and independent wife, he did not have to worry about running his family. "I also see patients at a community center started by the government. They offer free medicines, food, Oxygen supply for free of cost," he said.

Charging Rs 10 is a deliberate attempt to maintain the self-respect of patients who otherwise will be feeling guilty if treated for free. "I have fixed a nominal amount as consultation fee because that keeps the patients' self-respect intact. My service is a reflection of what I have learnt from my teachers, parents, and friends," he said.
With his popularly growing, Dr. Victor is now constructing a specialty hospital in Mediapally. "It will be operational in the next 5-6 months. This hospital will offer free of cost treatment. Initially many came forward to join hands, but I have refused. Because too many interventions are harmful. I am also against donations and religious interference. The hospital is purely for social service," he said.