Popular Front of India received Rs 100 Cr funds for criminal conspiracy: ED files prosecution plaint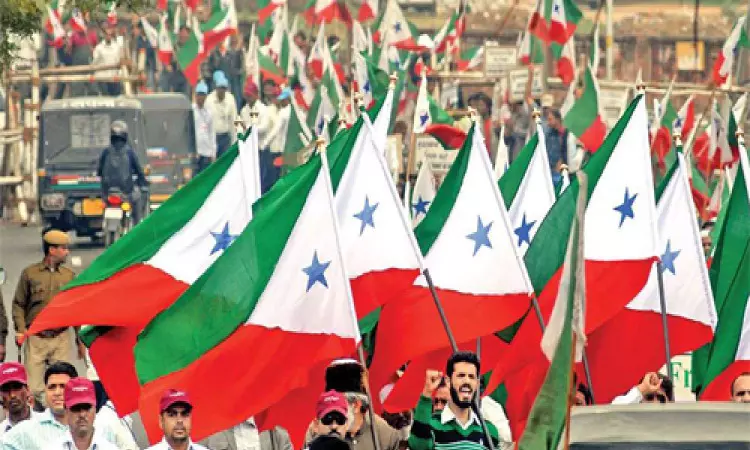 Hyderabad: The sleuths of Enforcement Directorate (ED) have filed a prosecution complaint against five members of the Popular Front of India (PFI) and its student wing Campus Front of India (CFI) in an investigation under Prevention of Money Laundering. The cognizance of the offence has been taken by the trial Court.

Atikur Rahman, national treasurer of CFI; Masud Ahmed, Delhi General Secretary of CFI; Sidhique Kappan, a journalist associated with PFI and Md. Alam, a
PFI members were arrested by the Uttar Pradesh Police at Mathura while they were on their way to Hathras.
Following an FIR by the Uttar Pradesh Police, the Enforcement Directorate initiated investigation. The probe revealed that the five arrested were acting on the behest of K. A. Rauf Sherif, the National General Secretary of CFI and a member of PFI. And the funds for the same were also provided by Rauf. The man was arrested in December while trying to flee the country.
"K. A. Rauf Sherif entered into a criminal conspiracy with PFI members stationed in gulf countries to fraudulently transfer money raised/collected abroad by PFI in the guise of payments related to business transactions. The money was laundered through different layers and eventually reached K. A. Rauf Sherif and his associates belong to PFI and CFI" ED said.

Investigators found that an amount of Rs 1.36 crore was pumped in to create trouble in sensitive states in India. The money was not limited to Delhi riots- happened in February 2020 but to more specific incidents. PFI was funded with an intent to disturb communal harmony, incite communal riots and spread terror. A part of the money was also used to purchase land in order to divert it.

Rs 100 Crore was deposited in the account of PFI: ED
A very large part of the total funding has been deposited in cash, ED found and the source and disbursal of these funds is under investigation. The quantum of funding increased since 2013

Earlier in 2013 members of PFI were convicted for organising a camp and entering into a criminal conspiracy to impart training to the youth in use of explosives and weapons, probe revealed.

PFI has been involved in anti-CAA protests

Md. Danish, a PFI member and a handful of activists were arrested by the Delhi Police in connection with the Delhi riots case.

Search led to seizure of incriminating documentary evidence which revealed that PFI has been collecting amounts of funds abroad through PFI members/activists specifically appointed for this purpose and that targets for foreign collection of funds have also been fixed.
These funds were remitted to India through hawala and through remittances sent to the accounts of members/activists/office bearers of PFI and related organisations and also to their family members and associates.
Organisations like Rehab India Foundation (received around Rs. 50 lakh as foreign contribution from abroad) as they are not registered under the Foreign Contribution Regulation Act, 1976.