'Will fulfill unfinished dreams of doyens of social justice: IPS officer RS Praveen Kumar announces retirement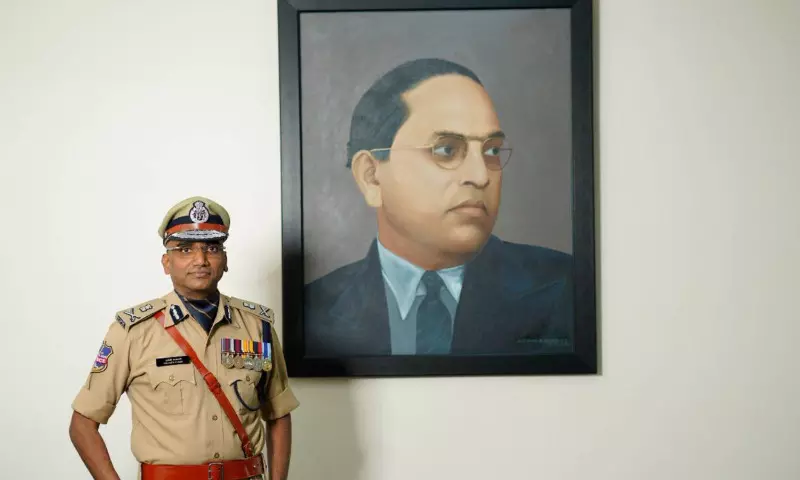 Hyderabad: Senior IPS officer and secretary of TS Social Welfare Residential Welfare Educational Institutions Society, R.S Praveen Kumar who is well known for social reforms and upliftment of the Schedule Caste and Scheduled Tribe communities has decided to hang his boots after 26 years of service.
The officer took to social media to announce his voluntary retirement. The decision has surprised many.

In a note he posted on Twitter on Monday, he wrote, "With a heavy heart (and joy at the same time) I am sharing with you my decision to voluntarily retire from government service. I have mailed my request to the Chief Secretary of Government of Telangana today. It was not easy to arrive at this life-changing decision, given my humble beginnings and the arduous journey to become an IPS officer. However, the pure pleasure of following my passion hereafter has helped me overcome this uncertainty."

He thanked his family, teachers, friends, colleagues, public representatives, the media, NGOs, and "the people in general, for molding me into a responsible human being". He added, "I am particularly grateful to both the governments of erstwhile undivided AP and Telangana for their trust and enabling me to serve the weak, voiceless, and the underserved of the country. To the police and welfare departments: My heart is filled with gratitude towards the police department for your upbringing of not just me, but also my family and continuously encouraging me to give my best to the nation. "

He thanked the welfare departments for their unwavering support and for giving him the chance to help marginalized communities and the staff members of welfare residential institutions for their "patience, hard work, and commitment to transform lives". He also thanked the students of welfare institutions (the Swaeroes) and wrote, "I am leaving our great institutions as the longest-serving secretary (and also as a proud daddy - the honor you all fondly gave me) with the confidence that you will strive to be the best everywhere and never give up till the end."

He added, "All through 26 years of my service, I tried to perform the duty that was expected by the Constitution of India to the best of my ability. In this journey, if I have inadvertently caused pain to anyone, I genuinely seek your forgiveness. Finally, I shall use the rest of my life to fulfill the unfinished dreams of doyens of social justice, Mahatma Phule, Dr. B.R Ambedkar, Manyawar Shri. Kanshiram, and many more torchbearers of our country."

Swaeroes hero R.S Praveen Kumar was born on 23 November 1967 in a remote village in Alampur near the Nallamala forest of Mahabubnagar (now Jogulamba Gadwal district) to teacher parents. He belongs to the IPS batch of 1995 and holds a Master in public administration from Harvard University and was an Edward S Mason fellow.
Talking about his childhood he says, "In the village where I was born, I was damned to live on the periphery. There was an innate fear to walk into the center of the village. It was suffocating." In his career spanning 26 years, Mr. Praveen fought for social reforms and the upliftment of marginalized communities. He announced his retirement on Monday.
He served as the secretary of TSWREIS and TTWREIS, residential schools for students from marginalized sections. Mr. Kumar is also the founder and the guiding force behind SWAEROES or Social Welfare Aeroes (Greek for sky). Swaeroes students focus not only on academics but also arts, cultural programmes, and sports.