Centre makes sweeping changes to country's mapping policy; allows Indian entities access to geospatial data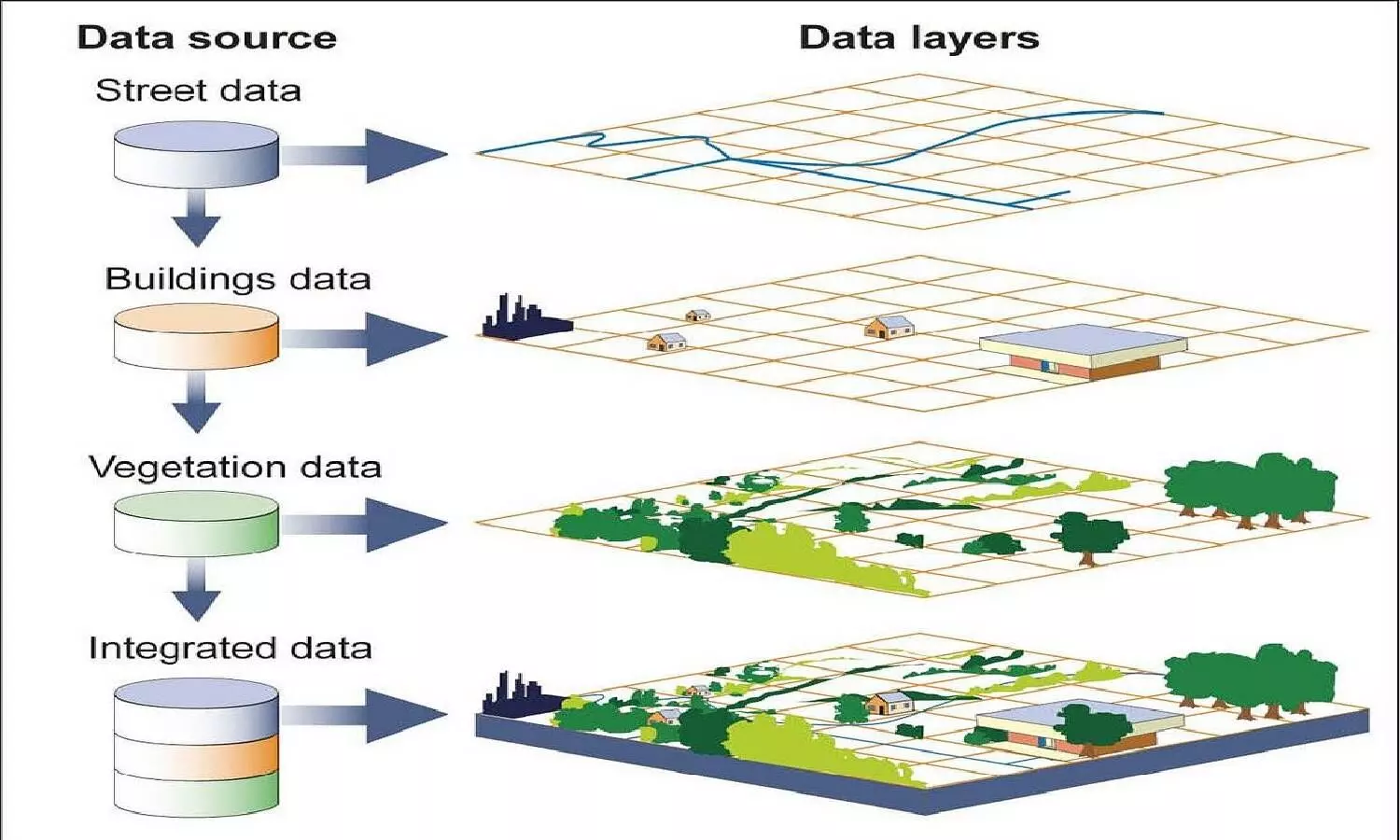 Hyderabad: The Central government announced liberalized guidelines for geospatial data on 15 February. The Union minister for science and technology, earth sciences, and health, Dr. Harsh Vardhan, said the government has taken a historic decision that will lead to a Rs. 1 lakh crore geospatial economy. "It will enable science to become a public movement and also to deliver a new India to the people of the country," he added.
Geospatial data is data about objects, events, or phenomena that have a location on the surface of the earth. The location may be static in the short-term (e.g., the location of a road, an earthquake event, children living in poverty), or dynamic (e.g., a moving vehicle or pedestrian, the spread of an infectious disease). Geo-spatial data combines location information (usually coordinates on the earth), attribute information (the characteristics of the object, event, or phenomena concerned), and often also temporal information (the time or life span at which the location and attributes exist).

The department of science and technology is announcing sweeping changes to India's mapping policy, specifically for Indian companies. "What is readily available globally does not need to be restricted in India and therefore geospatial data that used to be restricted will now be freely available in India. Furthermore, our corporations and innovators are no longer subject to restrictions nor do they require prior approvals before they collect, generate, prepare, disseminate, store, publish, update digital geo-spatial data and maps within the territory of India," said Dr. Harsh Vardhan.
Maps and accurate geospatial data are crucial for national infrastructure projects such as linkages of rivers, creation of industrial corridors, and deploying smart power systems. Emerging vibrant technologies like Digital India, Smart Cities, eCommerce, autonomous drones, delivery, logistics, and urban transport require a leap forward in mapping with greater depth, resolution, and precision. In every economic endeavor, spanning agriculture, finance, construction, mining, and local enterprise, India's farmers, small businesses, and corporations alike stand to gain tremendously from the application of innovative technologies based on modern geospatial data technologies and mapping services.
The minister added, "The next generation of technologies will use hyper-resolution maps. Availability of comprehensive, highly accurate, granular and constantly updated representation of geospatial data will significantly benefit diverse sectors of the economy and will significantly boost innovation in the country and greatly enhance the preparedness of the country for emergency response The availability of data and modern mapping technologies to Indian companies is also crucial for achieving the vision of Atmanirbhar Bharat and a five trillion-dollar economy."
He also said that with the next generation of mapping technology just about coming into its own around the world, this policy will enable Indian innovators to create substantial advances in mapping. "We look forward to India emerging as a mapping power, creating next generation indigenous maps of India, and taking these new technologies to the rest of the world," he added.