Hyderabad: New directions have been issued to all gas agencies to deliver gas cylinders only after the customer provides them the Delivery Authentication Code (DAC) which they will receive on their mobile as an SMS while booking the gas. Failing to give this number, the delivery person should not issue a gas cylinder.
The new set of directions are aimed at checking the black marketing of gas cylinders. The OTP or DAC will be sent through SMS to anyone who books a gas cylinder. The person who is collecting the gas has to mandatorily tell the four-digit OTP or DAC at the time of the delivery to the delivery executive, failing which the gas refill will not be delivered.
The OTP given to the delivery executive will be registered in a mobile app on the spot which will also allow the gas company to know at which location the gas was delivered.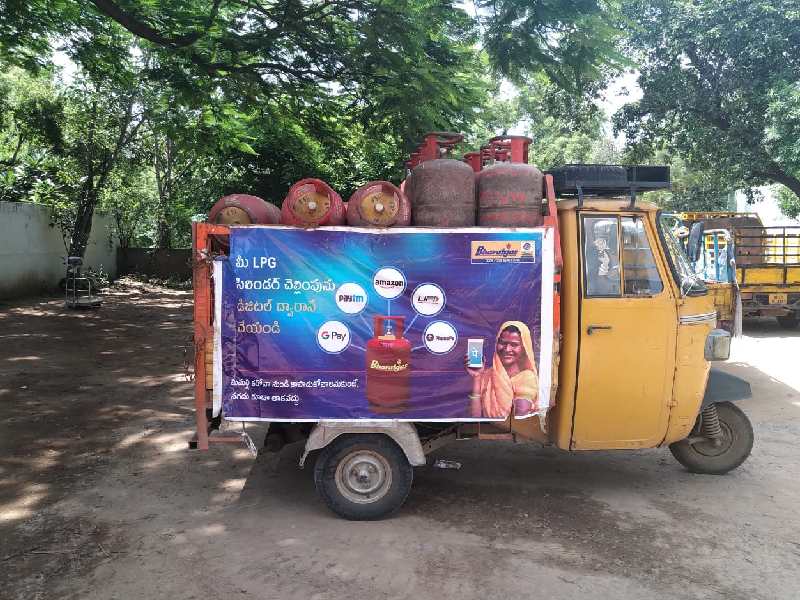 Speaking to NewsMeter, manager of Aishwarya Gas Agency, Secunderabad, Krishna Rao said, "This is a good initiative by the government which can put a check on the black marketing of the gas cylinder. This also helps us to close the bill at the same spot where it was delivered. Earlier, the delivery executive had to come to the office to submit the bills and then the request used to be closed, now it will be faster. We have been instructed to follow this rule strictly from September 1. However, no written guidelines have been provided but we have already begun implementing it for the last few days as a pilot project."
A delivery executive of HP Gas said, "This rule was being implemented for the last few days but people don't know about it and are sometimes refusing to share the OTP number. The major problem we are facing here is that the gas refill is booked either by the husband or wife in a house and when we reach the particular house to deliver the cylinder, the person who booked the refill is not there in the house and the mobile to which the code is sent is missing. Then the other person has to call and find out the OTP and then we are delivering the gas which is leading to delay during the delivery.