Hyderabad: Chief Minister K Chandrasekhar Rao has instructed the officials that the new secretariat building should be dignified in its looks and equipped with all facilities.
KCR examined the design and suggested some changes. He made several suggestions on the facilities to be provided in the building complex. He said the offices should be equipped with all facilities to enable Chief Minister, Ministers, Chief Secretary, Secretaries, Advisors, and their staff to work.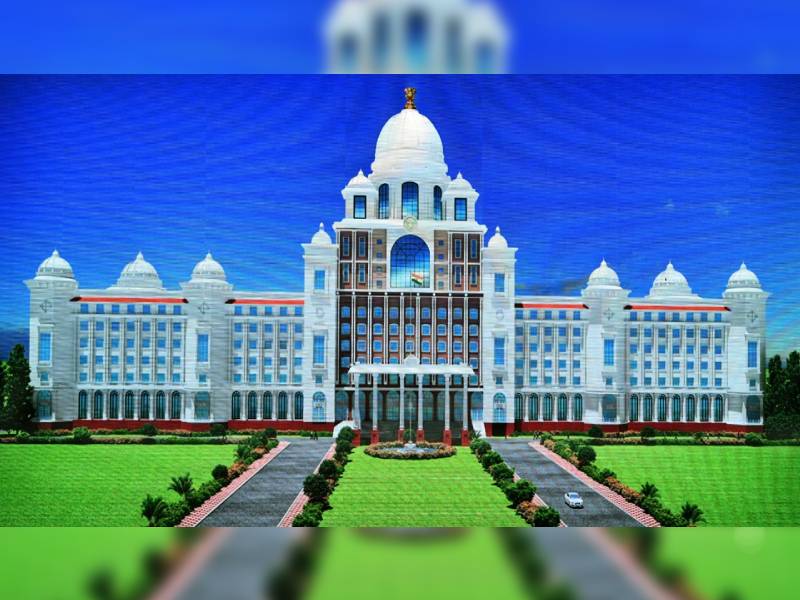 He said on every floor there should be a dining hall and conference room. There should be a waiting hall facility for VIPs, delegates, dignitaries, and other prominent personalities and guests. He inquired about the number of people working and visitors. He said everything should be taken into account while constructing the building
CM was chairing a review meeting on the new secretariat building at Pragathi Bhavan on Tuesday. Minister Vemula Prashanth Reddy, Planning Commission Vice Chairman Sri Vinod Kumar, Chief Advisor to government Sri Rajiv Sharma, Chief Secretary Sri Somesh Kumar, Principal Secretaries Sri Sunil Sharma, Ramakrishna, Rajat Kumar, Sri Narsing Rao, Architects Sri Oscar, and Ponni participated in the meeting.