Life is slowly returning back to normal after several lockdown restrictions in the country were eased. However, COVID-19 cases continue to rise.
Amidst this, a message claiming that the Home Ministry may announce another complete lockdown from 15 June has gone viral on Twitter and Facebook. It also claims that air and train travel will be banned. The message has been doing the rounds of WhatsApp, too.
The viral message looks like a screenshot from Zee News and has its logo.
Similar messages shared on Facebook look like screenshots from various other news outlets.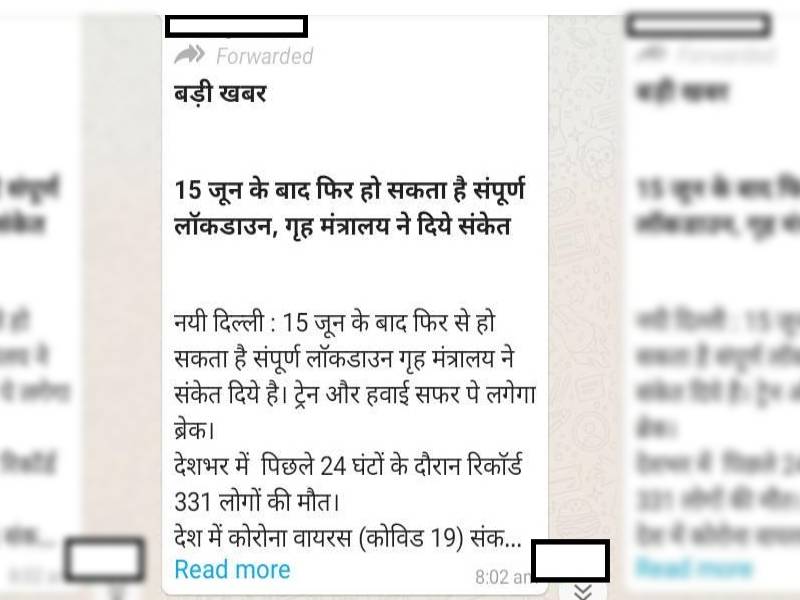 Fact Check:
The above claim is FALSE.
Zee News, too, has claimed that it is fake news.
We also found several differences in the viral image and the breaking news template of Zee News. PIB Fact Check tweeted that this claim is false and the Home Ministry has not given any such orders to date.
PIB Telangana shared PIB Fact Check's tweet and it also refuted the claim that a complete lockdown would be imposed from 15 June.
No such orders were found on the website of the Ministry of Home Affairs either.
Therefore, the claim that the Home Ministry has ordered a complete lockdown from 15 June is FALSE.
Claim Review :
Home Ministry has ordered complete lockdown from 15 June
Claimed By :
Social Media Users