Hyderabad: Telangana Chief Minister K Chandrasekhar Rao on Saturday called for 24-hour Janata Curfew across the state on Sunday. This announcement coincides with 14-hour country-wide Janta Curfew called by Prime Minister Narendra Modi to prevent the spread of coronavirus. On March 19, PM Modi had appealed people to confine to their homes for 14 hours from 7 am to 9 pm on Sunday.
However, KCR extended the Janta Curfew timings by 10 hours from Sunday 6 am on Sunday to 6 am on Monday in Telangana. "Let Telangana become a model state to the entire country by observing 24 hours of Janta Curfew. I appeal to all the people in the state to stay home for 24 hours," KCR remarked while addressing a press conference at Pragathi Bhavan on Saturday.
KCR also announced the shutdown of the public transportation system for 24 hours. He said all the TSRTC bus services will be off the roads for 24 hours. Besides, Hyderabad Metro Rail services will also remain shut. People working in essential services like police, medical and health, media, home delivery, fire fighting and serving the nation, etc will be exempted from the Janta Curfew. There will be no restrictions on the supply of milk, medicines, fruits, vegetables and other essential commodities.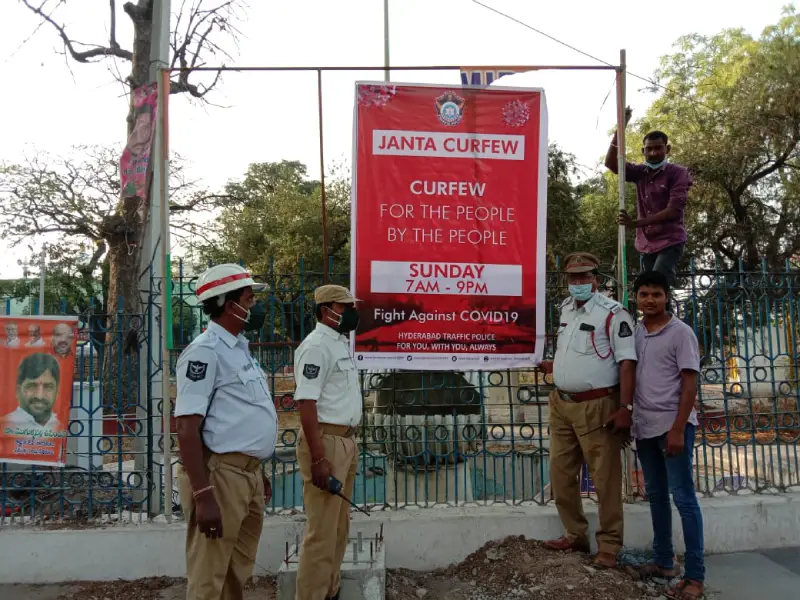 KCR also hinted at enforcing 'total shutdown' if the situation demands. "If the situation worsens in the coming days, we will not hesitate to enforce the complete shutdown in the state. We are devising plans on how to deal with a situation. If need be, the government will supply ration, food and other essential items to the doorsteps of the people," he said.
The CM requested all the people in the state to express solidarity and support doctors, nurses, paramedical staff, police by standing on their doorways, balconies, and clapping or ringing their doorbells at 5 pm for five minutes on Sunday. KCR also hinted at closing the state borders with Maharashtra to check the spread of coronavirus.
"Since Telangana shares a long border with Maharashtra and people in Adilabad, Nizamabad, Karimnagar districts have family relations with the neighboring state, there is a possibility of the virus spreading to the state. We are currently reviewing the situation. If need be, we will close the borders with Maharashtra after analyzing the situation for two days," KCR said.
The chief minister said they have set up special surveillance teams to monitor and trace the movement of people arriving from foreign countries in Telangana. "Over 20,000 people have arrived here since March 1. We are tracing them and conducting tests and putting them under home quarantine or quarantine centers for 15 days," he said