Viral video: Students approach Kurnool police with pencil theft complaint; leave netizens in splits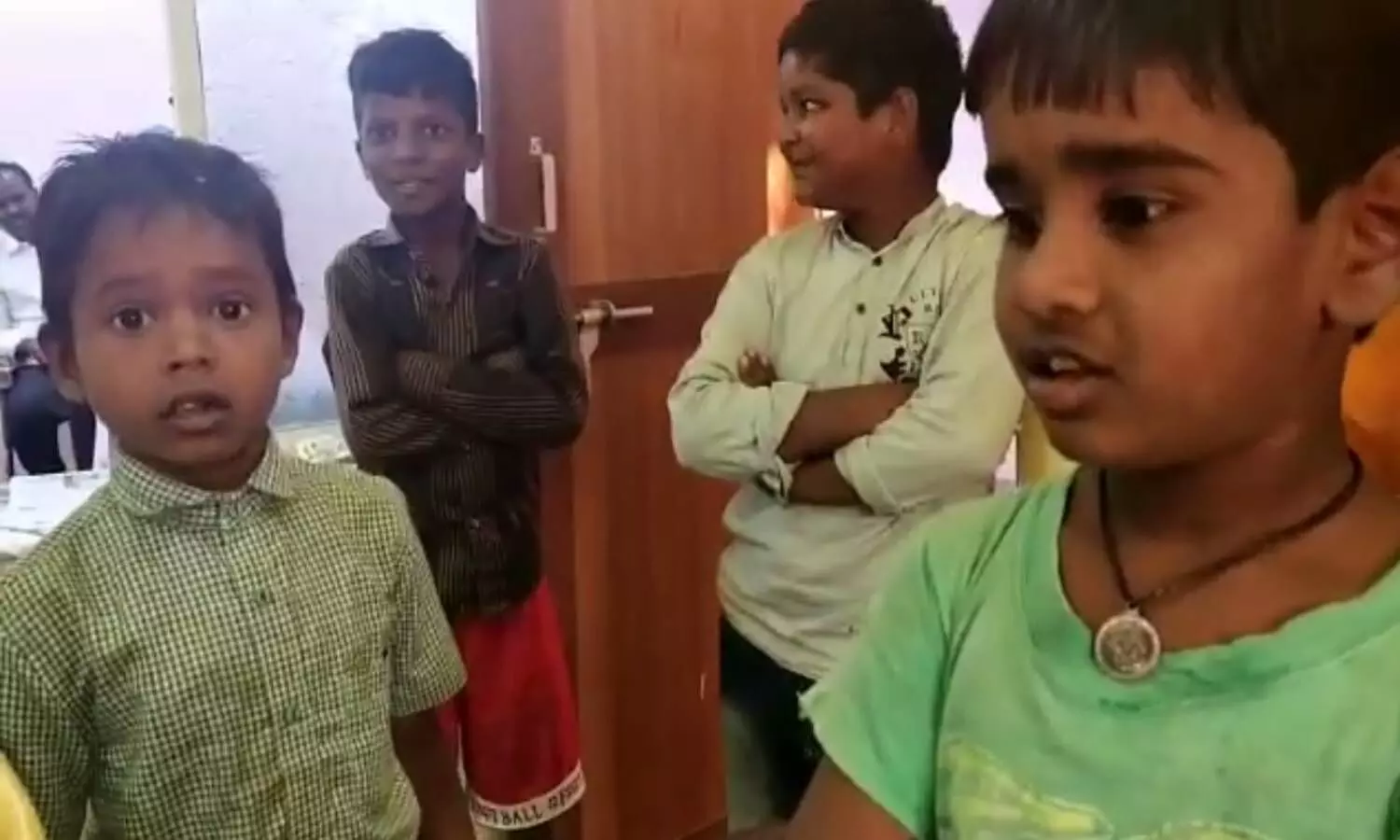 Kurnool: An old video of students asking police to probe pencil theft at school in Peddakaduburu has left the netizens in splits.
The incident had occurred in February this year when a group of school students visited the Kurnool police station with a plea to register a pencil theft case. A video of the incident has now become viral.

Police said five students came to the police station with a funny complaint. They requested cops to register a case regarding pencil theft in the school. Students accused one of their fellow classmates of stealing pencils for fun.
Cops at the station burst into laughter after receiving the unusual complaint. Police later urged the complainant not to press for registering a case. Cops also counseled the accused student not to steal the pencils saying it could land him in trouble in the future.
Police worked out a compromise formula and sent students home.
It may be recalled that students at the government school frequently visit the Peddakaduburu police station for drinking water and other needs. It had won the best police station award in 2020 for maintaining a cordial relationship with the common public.