Guntur: The Guntur Urban police, on Friday, rescued a seven-year-old girl who was abandoned at the neighbour's house. The girl had lost her father, a few years ago, and was living with her mother in Guntur.
Her mother had an illicit relationship with a man. Leaving her daughter at the neighbour's house, she informed them that she would return in 2-3 days as she was having some work in Hyderabad but did not turn up even after six months.
The neighbour, Musuluri Kumari, who was taking care of the girl read about Operation Muskaan in the newspaper and approached the Guntur Urban police SI Mahita, who in turn informed the CWC team and was sent to the rescue home.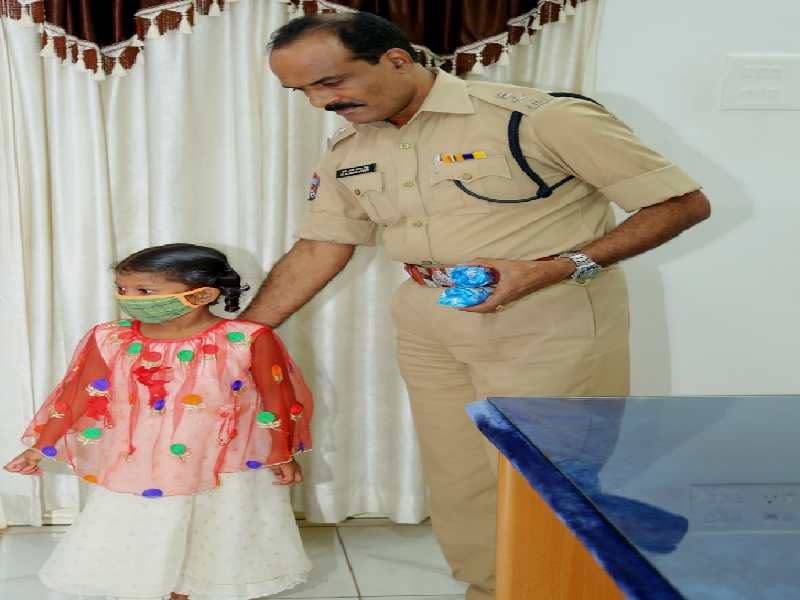 "The girl, Bindu, was left by her mother six months ago. With the neighbour herself being poor, she approached the police after knowing about Operation Muskaan and now, Bindu is safe and happy in a child care institution. The credit for this goes to the DGP for his wonderful initiative," added Additional DGP of CID, Sunil Kumar.
"This is a one-week programme and today is the fifth day. During yesterday's operation, we rescued 37 children and Bindu is one among them. On Thursday, over 90 children were rescued of whom, 10 were from Bihar. We have booked the accused under Anti-Child Labour Act, Juvenile Justice Act and 370 IPC of Human Trafficking Act, added DSP Srinivas Rao speaking to NewsMeter.
Operation Muskaan C-19 was launched on July 14 to help find missing children. Within 24 hours of launching the operation, the authorities rescued 1,193 children – 1,034 boys and 159 girls. Of them, 21 children were from other states.