KCR survives on fake promises, takes credit for Congress government's achievement: Uttam Kumar Reddy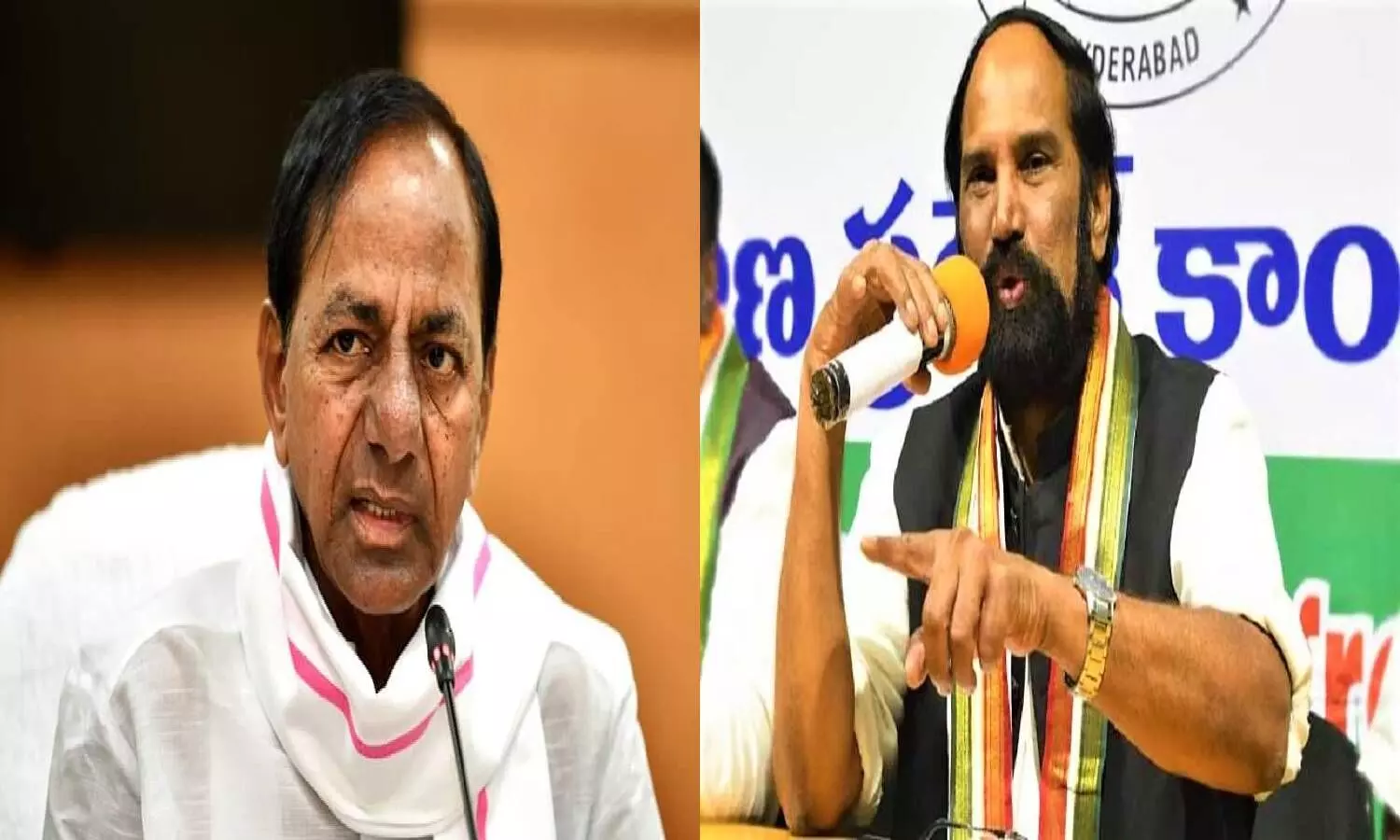 Hyderabad: Telangana Pradesh Congress Committee (TPCC) President and Nalgonda MP N Uttam Kumar Reddy has hit out at the TRS government for taking credit for the previous Congress government's achievements.

Uttam Kumar Reddy was speaking to media persons after visiting the Mattapally Bridge in Huzurnagar Assembly Constituency which falls in his Nalgonda constituency.
He said that the bridge connects Mattapally village in Suryapet district of Telangana to Tangedu village in Guntur district of Andhra Pradesh. Its construction began in January 2014 in the undivided state of Andhra Pradesh and was completed in 2018 at a cost of Rs. Crore.
"It reduces the distance to Guntur by almost 50 km which will save both time and money for hundreds of commuters every day. He alleged that the TRS government delayed its inauguration by not laying an approach roads just to deprive the Congress party of credit for the construction of the bridge," he said.
TPCC Chief said that the State Government recently inaugurated the bridge, but did not extend him a proper invitation although it falls under his Lok Sabha constituency.
He said that he would lodge a complaint with Lok Sabha Speaker Om Birla against the State Government for violation of protocol. "TRS government is taking false credit for the achievement of the previous Congress regime. Chief Minister K. Chandrashekhar Rao believes only in laying foundation stones or painting the existing infrastructure to stake false claims of achievements. Mattapally Bridge is a glaring example of how the TRS government is cheating the people with wrong claims of achievements," he said.
Uttam Kumar Reddy said that the KCR government has been surviving on fake promises and false claims. He said that the TRS government only painted the old and existing reservoirs and pipelines to show them as new constructions under Mission Bhagiratha.
"TRS leaders simply inaugurated the power projects started during Congress regimes and started making false claims of resolving the energy crisis. He said that the Congress party would expose all false claims of TRS government and people would teach KCR a fitting lesson soon," he said.
Later, the TPCC Chief visited Gurrambodu Thanda and other tribal areas in the Huzurnagar constituency. He alleged that large chunks of tribal lands were being illegally encroached upon by Andhra Pradesh. However, he said that the Suryapet District authorities were not taking any action to stop illegal encroachments by AP. He demanded that the State Government take immediate action to protect the tribal lands.
Uttam Kumar Reddy also participated in various programmes in Huzurnagar constituency including inauguration of Rama Rao Lakavath's statue at Peekalnaik Thanda.
TPCC Chief also informed that the Congress party would organize dharna before all District Collectorates on January 11 demanding withdrawal of new farm bills of the BJP government. He said that the Congress party was organizing the protest in support of farmers whose agitation has entered 46th day on Sunday.

He criticized Prime Minister Narendra Modi for not responding to the farmers' agitation even on humanitarian grounds. He also informed that the Congress party would organize Raj Bhavan Gherao on January 15 as per the call given by the All India Congress Committee (AICC). He directed the Congress cadre to participate in the proposed agitation in their respective districts.