Vijayawada, October 1: Cyber crimes have increased by 56 per cent in Andhra Pradesh last year. According to National Crime Records Bureau (NCRB), around 1886 cases of cyber crimes were recorded in 2019 against 1,207 in 2018.
NCRB said most of the cyber crime cases were related to ATM and online banking frauds. In 1,211 cases, the motive of the offence was to commit fraud.
Political motives accounted for 88 cases, sexual exploitation for 84 cases, extortion for 28 cases and personal revenge for 16 cases.
In cyber crime against women category, a total of 356 cases were registered in Andhra Pradesh in 2019. Of the total cases, 54 cases were related to cyber stalking, cyber bullying of women, 23 cases were related to cyber blackmailing or threatening and 11 cases were related to cyber pornography. Similarly, nine cases were reporting in cyber crime against children in the state in 2019.
— Cyber Crimes PS Hyd City Police (@CyberCrimeshyd) October 1, 2020
[amp-tweet tweetid="https://twitter.com/CyberCrimeshyd/status/1311535763297726465"]
The NCRB report showed poor disposal of the cyber crime cases and conviction in court. Only three cases ended up in conviction while 53 cases ended up in acquittal last year. Currently, 940 cases are under trial (705 of these cases are from 2018 in different courts across the state.
Police said after e-commerce sites became a way of life, the number of cyber crimes has been increasing in AP. People of Vijayawada and Visakhapatnam form the bulk of cyber crime victims. Over 80 percent of cyber crimes in Andhra Pradesh was reported in these two cities only.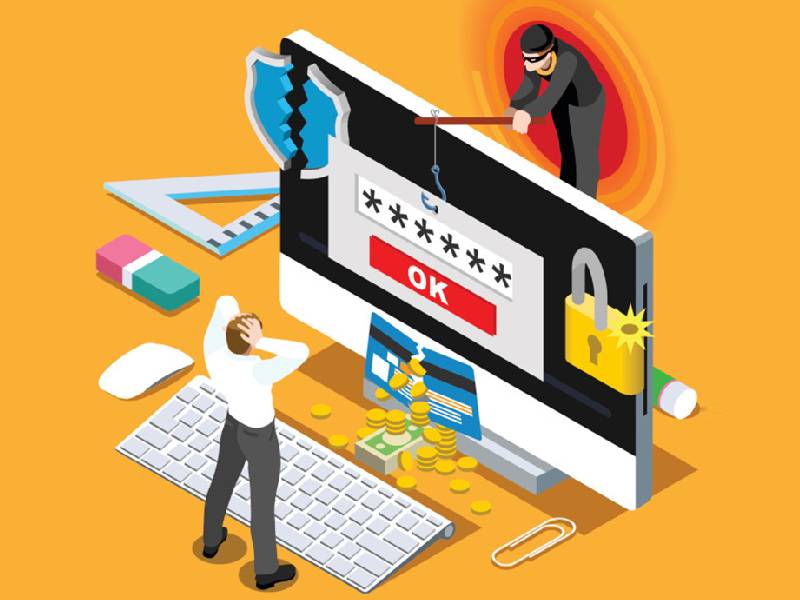 Admitting that cyber crimes have been posing a major challenge for the police, a senior police officer said that criminals are coming up with new methods of duping citizens every day. Police sources said shortage of tech-savvy cops, lack of advanced equipment and lack of support are proving biggest hurdle in combating the crime.
Experts said the alarming rise of cyber crimes happened because of lack of awareness among the netizens and cyber precautions among the victims.
"Though it is difficult to cite the exact reason for the increasing cyber crimes, inadequate safety precautions could be a strong factor in falling prey to cyber crooks. Social media users, mostly women, should be extremely careful and cautious while befriending with strangers on chatting sites," said an expert
Meanwhile, Andhra Pradesh has earned a dubious distinction of becoming the eight state in the country having the highest crime rate.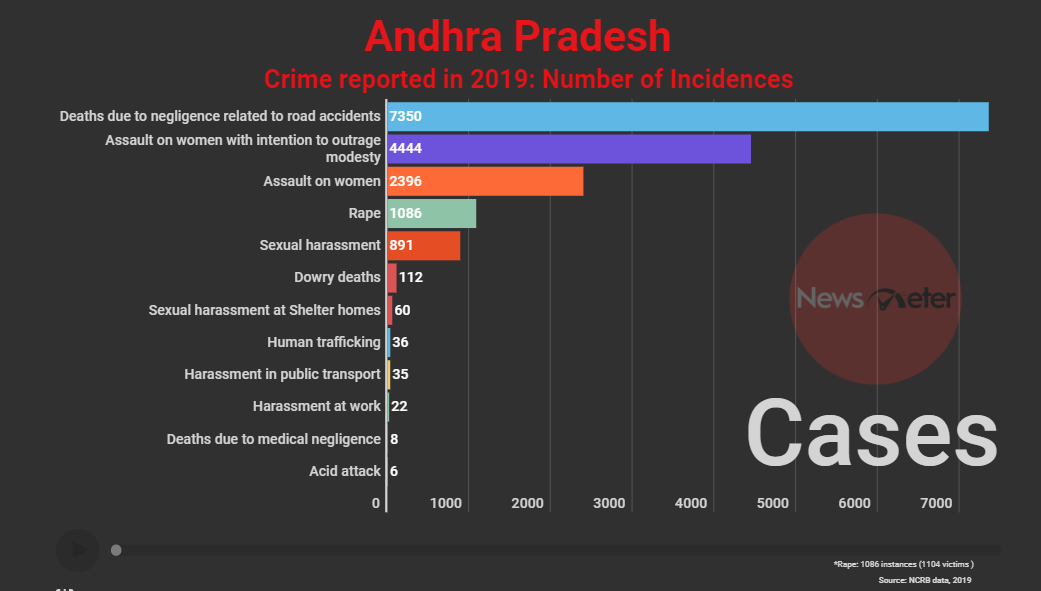 According to National Crime Records Bureau (NCRB), Andhra Pradesh accounted for 3.7 per cent of India's overall cognizable criminal cases. In terms of Special and Local Laws (SLL) cases, there has been a 46 percent increase in 2019.
In crimes against women, Andhra Pradesh stands at tenth place in the country with 17, 746 cases in 2019. Crimes against women have increased by 7 per cent compared to 2018. As many as 1086 cases of rapes were reported in 2019. Of the 1104 rape victims in the state, 561 are children and 543 are women. In 42 rape cases, the offenders were unknown to victims while in 1044 rape cases, the accused were either family members or friends and relatives.