Amid high drama, YSRCP MLA, former TDP MLA swear at Lakshmi Ganapathi temple to `prove honesty'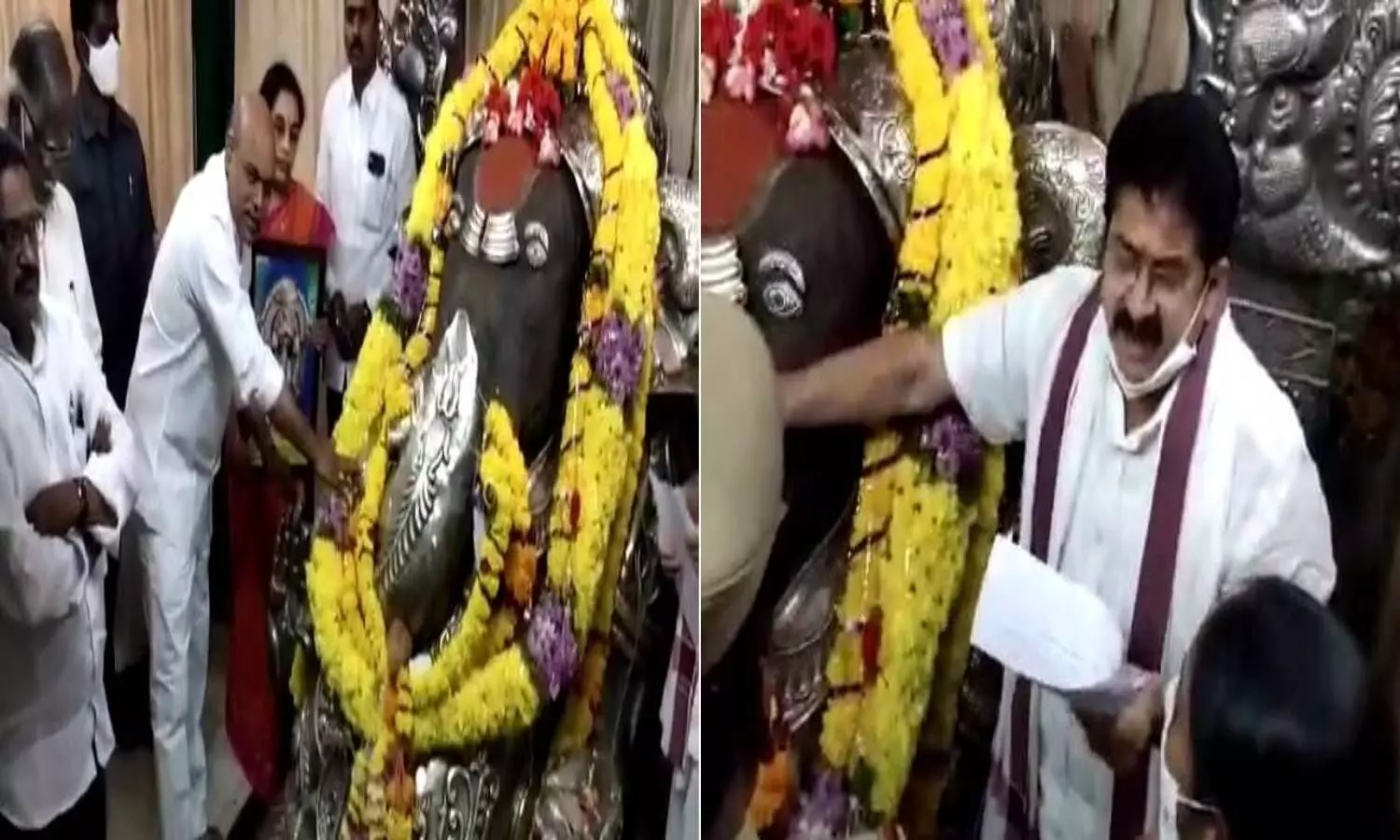 East Godavari: A high drama was witnessed at Sri Lakshmi Ganapathi temple in East Godavari district on Wednesday when Anaparthi YSRCP MLA Sithi Suryanarayana Reddy and ex TDP MLA from Anaparthi Nallamilli Ramakrishna Reddy swore to God in a bid to "prove their honesty".
Anticipating a tense situation, the police were forced to issue prohibitory orders under section 144 CrPC in the area.
The sitting YSRCP MLA has been accused of gross corruption by the Ex TDP MLA on the basis of some RTI information.
Responding to the charges, MLA Suryanarayana Reddy challenged his predecessor to prove his honesty by swearing to God.
Both the leaders along with their cadres reached Lakshmi Ganapathi Temple in Biccavole on Wednesday afternoon amid heavy presence of police.
Suryanarayana Reddy along with his wife took oath at the temple and later Ramakrishna Reddy along with his wife took the oath.
Meanwhile, both the leaders traded charges while taking oath in the temple.
Section 144 and Act 30 were invoked in Anaparthi and Biccavole mandals and several leaders were placed under house arrest.
Tension flared up after Anaparthi MLA Suryanarayana Reddy accused ex MLA Ramakrishna Reddy and his wife of not taking oath in a proper manner.
Countering the allegation, Ramakrishna Reddy said that he along with his wife took oath in a proper manner and he is ready to swear many more times if necessary.

Around 300 police personnel were deployed to prevent any untoward incident in the wake of tension.