Andhra: Ambedkar Gurukul Junior College teachers exchange blows in front of students, injured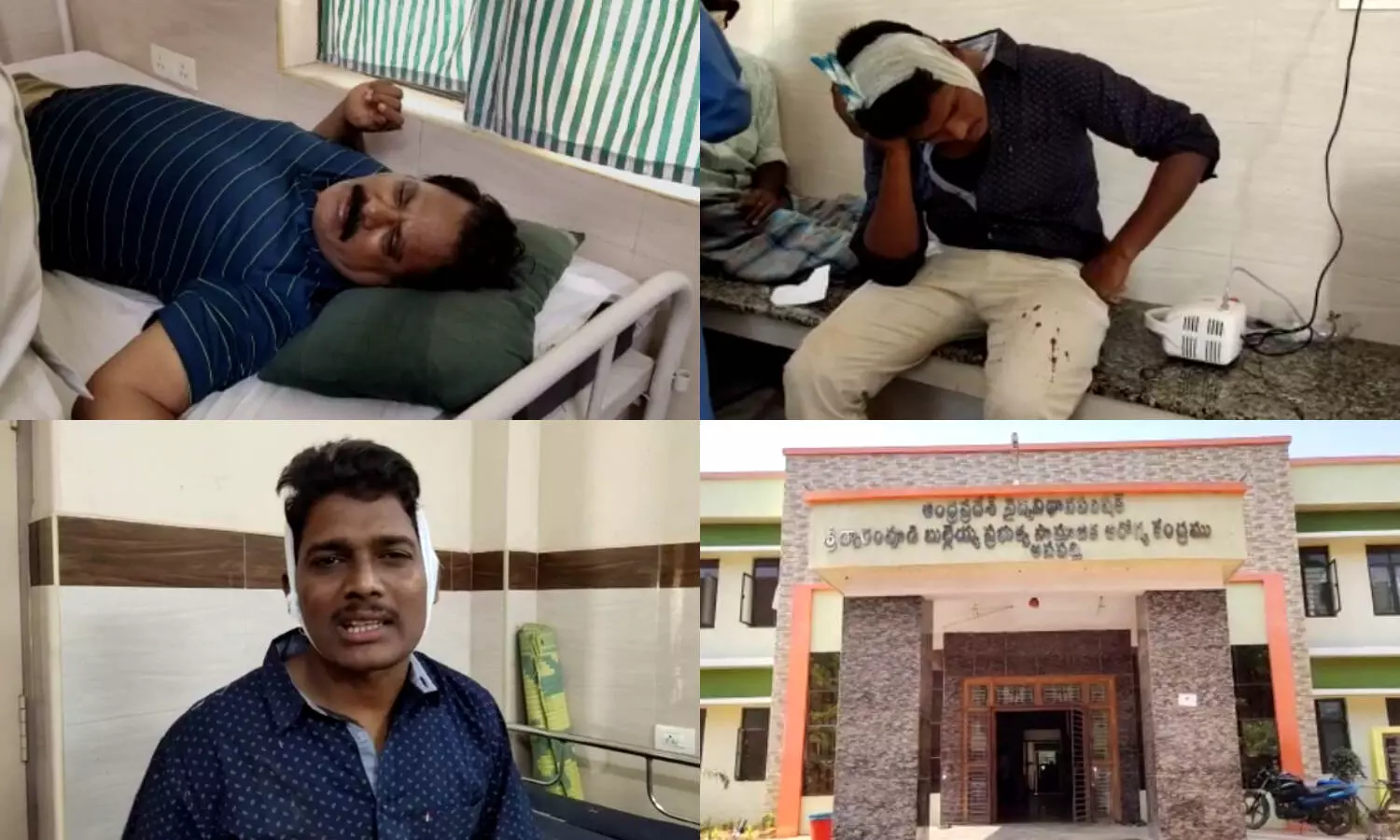 Rajahmundry: Believe it or not, two college lecturers exchanged blows in front of students near the classroom at Anaparthi in East Godavari district of Andhra Pradesh. Both of them lodged separate complaints with Anaparthi police station.
Students said Kosuri Srinivasa Rao has been working as Principal of Dr. BR Ambedkar Gurukul Junior College at Kothuru. A part-time lecturer, Poosala Venkateswara Rao has been working in the college for the last eight years.

Recently, differences cropped up between Srinivasa Rao and Venkateswara Rao over some issues in the college. A few weeks ago, heated arguments took place between the two. On Thursday, the situation took a turn for the worse when they exchanged blows in front of the students.
Both of them have sustained injuries and were shifted to the hospital.

Officials said both Srinivasa Rao and Venkateswara Rao were sent on leave for one week to ease the situation in the college.

Venkateswara Rao slapped an SC/ST atrocities case against Principal Srinivasa Rao. Police have registered a case and the investigation is on.