AP govt. rejects TDP leader Ashok Gajapathi Raju's donation for new idol for Ramatheertham temple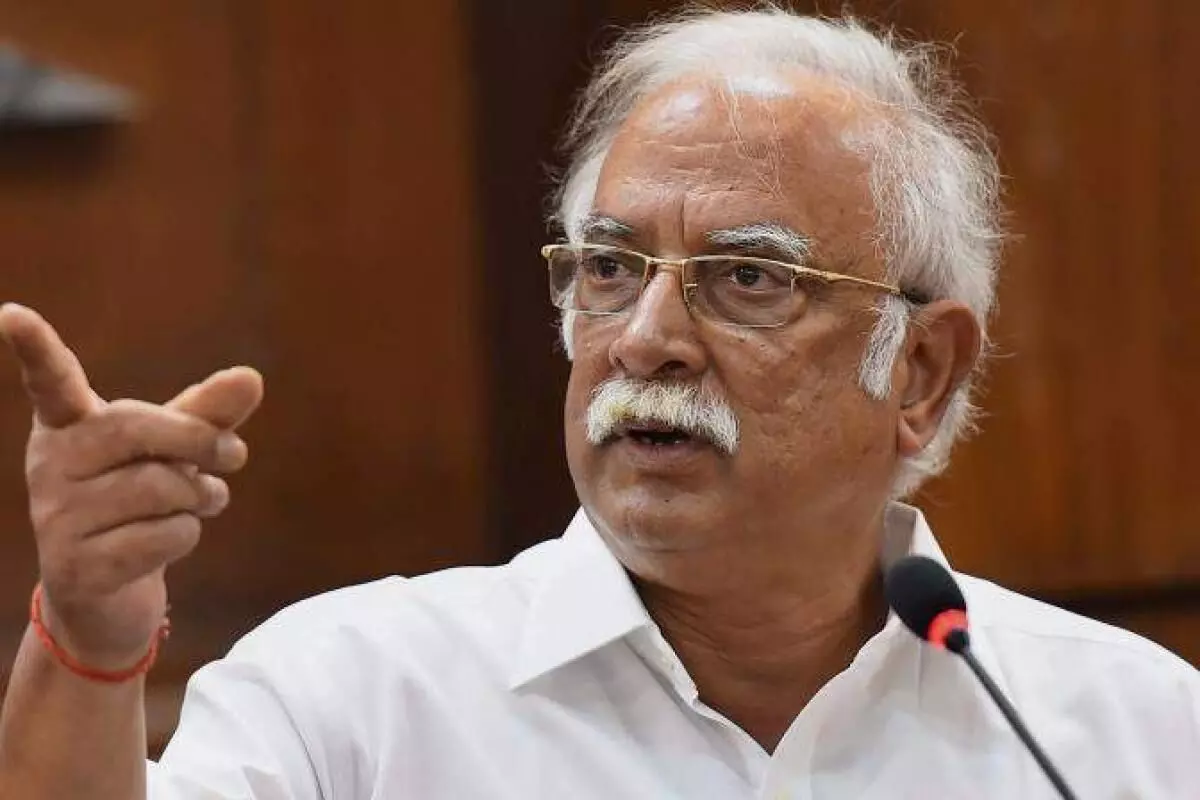 Vizianagaram: In another humiliation meted out to the Vizianagaram royal scion and senior TDP leader Pusapati Ashok Gajapathi Raju, the Andhra Pradesh endowments department, on 17 January, rejected his donation of Rs. 1,01,116 for a new idol of Lord Rama to be placed in the holy shrine of Sri Kodanda Rama Swamy temple at Ramatheertham in Vizianagaram district.

The 400-year-old idol of Lord Rama was desecrated by miscreants at Ramatheertham a few weeks ago.
Venting out his anger on Twitter, Ashok Gajapathi Raju wrote, "First, they unilaterally dismissed me as hereditary trustee/Chairman without as much as a notice in complete contravention of section 28. Now, they reject my offerings to the Lord as a representative of the founder family for the vigrahas." He also attached a photo of the cheque along with the tweet.
On Saturday, the state government had removed the TDP leader from the post of chairman of three temples in the state stating that he had failed to discharge his duties in temple administration.

"Ashok Gajapathi Raju has failed to discharge his legitimate duties and address the issues relating to the security aspects of the temple and failed to take steps to prevent the vandalisation of Lord Rama's idol in Sri Rama Swamy Devasthanam in Vizianagaram district," read the government order.
Earlier, Ashok Gajapathi Raju was removed as the chairperson of MANSAS (Maharaja Alak Narayan Society of Arts and Sciences) Trust and Simhachalam Devasthanam Trust Board. He was replaced by his niece, Sanchaita. He was also removed from the chairmanship of 104 temples in Godavari districts.
Meanwhile, the assistant commissioner of the endowments department, Ch. Ranga Rao, said the new idol of Lord Ram is being prepared by the Tirumala Tirupati Devasthanam (TTD) as per the Agama guidelines. "The new idol will be three feet tall. Since the vandalised Lord Rama idol at Ramatheertham was made of rock the new idol shall be sculpted in rock. Many people have come forward to make donations for the new idol but we have rejected their offerings since the TTD is making the idol for free," he added.