AP issues new price ceiling for covid treatment, asks hospitals to consider HRCT, CT scan reports as COVID +ve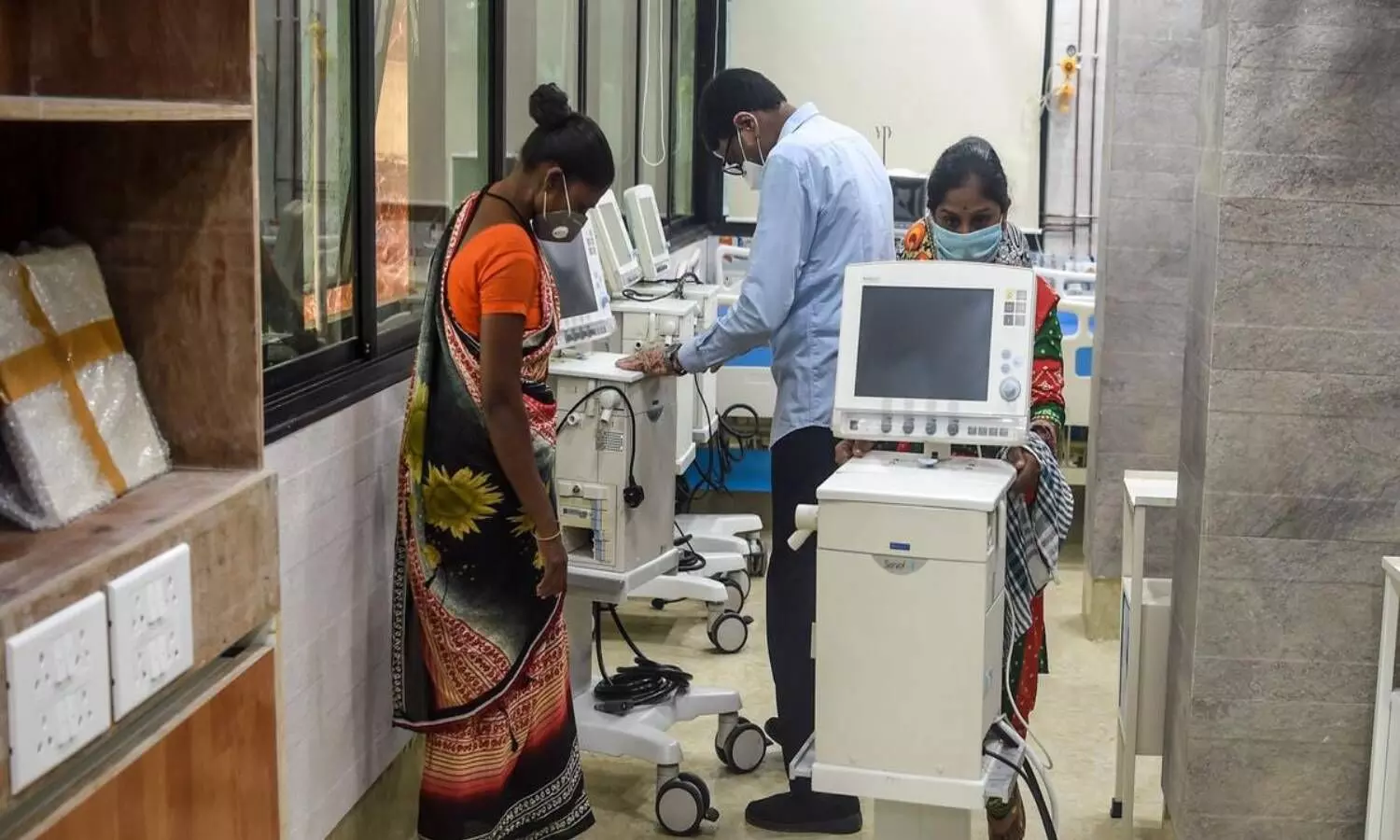 Vijayawada: The Andhra Pradesh government on 11 May said that in case of a negative RT-PCR report or in the absence of any RT-PCR report, HRCT report with CORADS 4 and above or CT severity score of 8/25 and above will be considered as COVID-positive and taken up for treatment.

This came after many RT-PCR test reports of patients showed negative even after they showed symptoms of COVID-19.
The government also said that in COVID-designated government hospitals, PPE and stay cost per day will not be required. "However, Rs. 2,500 can be claimed for ventilator-support cases," the government added.
In addition to high-end drugs like Tocilizumab, Remdesivir, and Meropenam, other treatment modalities excluded from the package include parental nutrition and plasma therapy which may be necessary depending upon the severity of the disease. An additional amount is allowed to be paid based on the utilization evidences submitted by the COVID hospitals, it said.
New price ceiling for COVID-19 treatment

The AP government also announced new capped prices for the treatment of COVID-19 patients at private hospitals in the state.
For non-critical patients, Rs. 4,000 will be charged in National Accreditation Board for Hospitals and Healthcare Providers (NABH) hospitals and Rs. 3,600 at non-NABH hospitals. The non-NABH hospitals were charging Rs. 3,000 as announced on 30 April. For non-critical COVID-19 treatment with oxygen, Rs. 6,500 shall be charged at NABH hospitals and Rs. 5,850 at non-NABH hospitals.
For critical COVID treatment in ICU with NIV (CPAP, BIPAP, HFNO), Rs. 12,000 shall be charged at NABH hospitals and Rs. 10,800 at non-NABH hospitals. For critical COVID treatment in ICU with invasive ventilator support, Rs. 16,000 shall be charged at NABH hospitals and Rs. 14,400 at non-NABH hospitals.
These charges include consultation, nursing charges, room stay and meals, COVID testing, monitoring and investigations, PPEs, drugs and medical consumables, among others.
The government said that all private hospitals notified as COVID hospitals must admit the patients immediately as per the admission protocols. No advance shall be insisted at admission time.
The government also announced that CT scans will cost Rs. 3,000 inclusive of film, report, and other consumables while Remdesivir injections will cost at Rs. 2,500 per vial and Tocilizumab will cost Rs. 30,000, if used for the patient.