AP police chief felicitates 'warriors of humanity' who helped in fight against COVID-19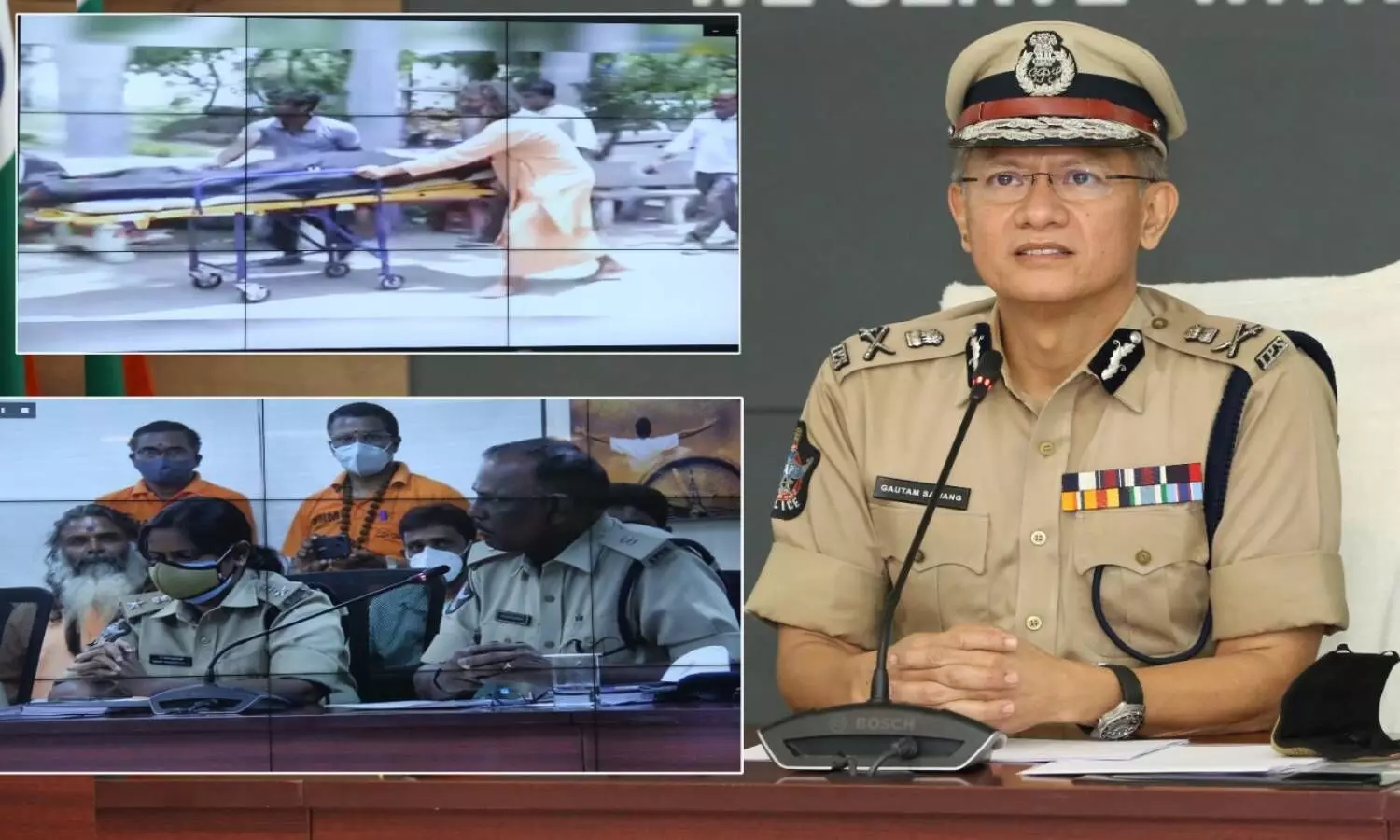 Vijayawada: Andhra Pradesh director-general of police Gautam Sawang on Friday felicitated 50 groups who had "upheld the dignity in death" and ensured that COVID-19 victims were given dignified last rites. He, along with the SPs of all 13 districts of the state, recognized the selfless voluntary service rendered by citizens in the fight against COVID-19 and awarded them the label of 'Manavathva Dheeras' (Warrior of Humanity).

All 50 groups belonging to villages across the state had helped ensure a dignified last journey to several unclaimed bodies during both the waves of the pandemic in the state. This was done while abiding by the rituals prescribed by the person's belief. For instance, the Pink Heart foundation has cremated as many as 14 bodies till date in the East Godavari district since the outbreak of COVID-19.
Speaking at the event, Mr. Sawang , said, "While fulfilling our duty to the best of our abilities during the course of both the waves , we came across a lot of individuals, groups of people, who courageously came forward to help those in need during these trying times by risking their lives. These are nameless, faceless people. We feel we should recognize the efforts of these citizens who show us that we aren't just surrounded by despair and pain and that hope and humanity still prevails."
The organizations are working with the police at some places, the DGP said, adding the help came during a time when the system was being burdened and several bodies were being left unclaimed due to fear and stigma associated with the virus.
The Andhra Pradesh government has been cooperating and expressly issuing passes to all those individuals who are rendering such services to the society and encouraging people to come forward and work with the police wherever possible, he said.