AP police signs MoU with state skill development corporation, IIDT-Tirupati to help enhance skills of officers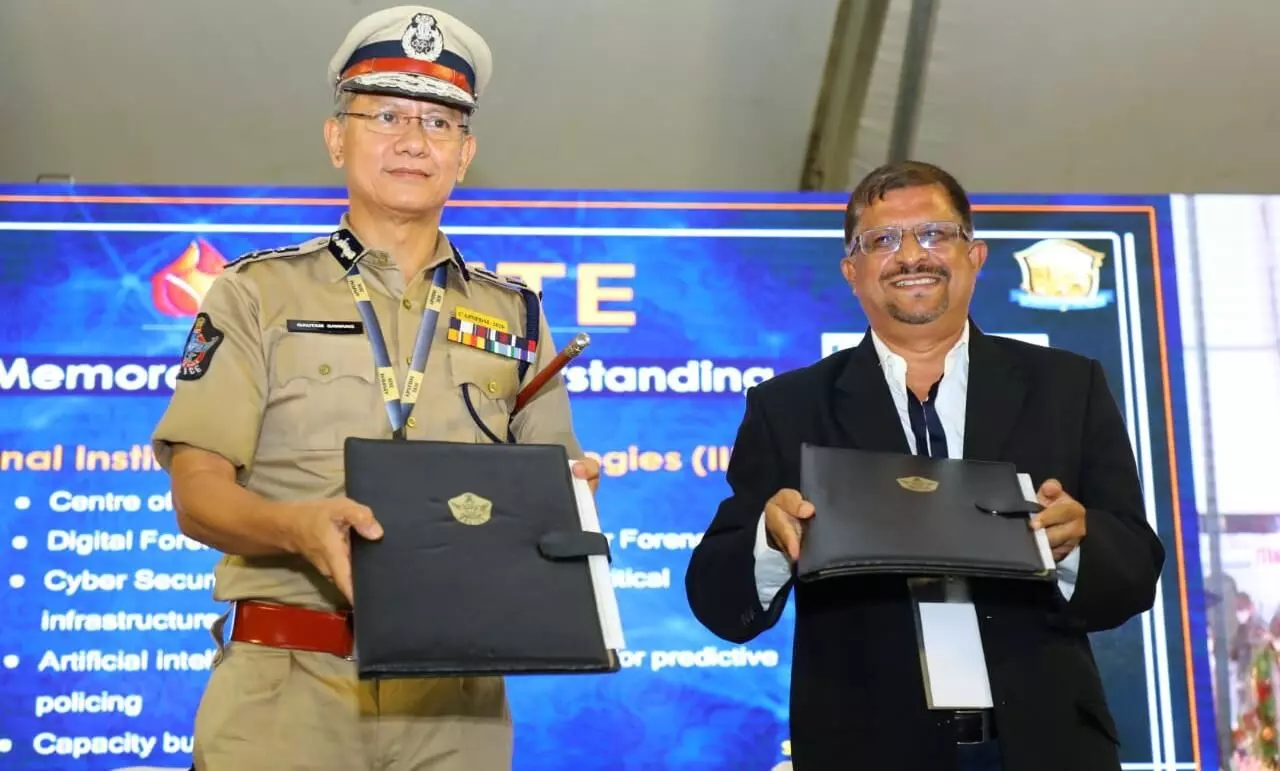 Hyderabad: Andhra Pradesh DGP Gautam Sawang signed MoUs with Andhra Pradesh state skill development corporation and the Indian Institute of Design Technology, Tirupati, on 5 December on the sidelines of Andhra Pradesh's first state police duty meet which was held at the AR grounds in Tirupati.

Mr. Sawang said it was a historic moment for the police department to sign back-to-back MoUs with centres of excellence such as the IIT Tirupati, IISER, IIDT Tirupati, and the APSSDC. Partnerships with such premier institutions will help enhance the technical capabilities of the police personnel in the digital era where change is constant always, the DGP said.
"Unlike in the past, the police personnel have to constantly learn and strive to equip themselves with the latest technological advancements to effectively tackle cyber crime which has been on the rise globally," he added.
Pointing out that the Andhra Pradesh police department has won 108 awards and has been a frontrunner in the state for constantly adopting the latest technologies in effectively tackling crime, Mr. Sawang called upon the state police force to aim for professionalism by building their competency levels.
Meanwhile, as part of Ignite: 2021, a special session on the recent trends in cyber crime and security was held on Tuesday morning. Later in the day, two more sessions were held as part of the symposium which threw light on "cyber hygiene" and "online loan frauds". Guntur rural SP Vishal Gunni supervised an interactive session with young officers and discussed career prospects in the police in the evening.