AP vigilance & enforcement dept to probe Simhachalam, MANSAS Trust land irregularities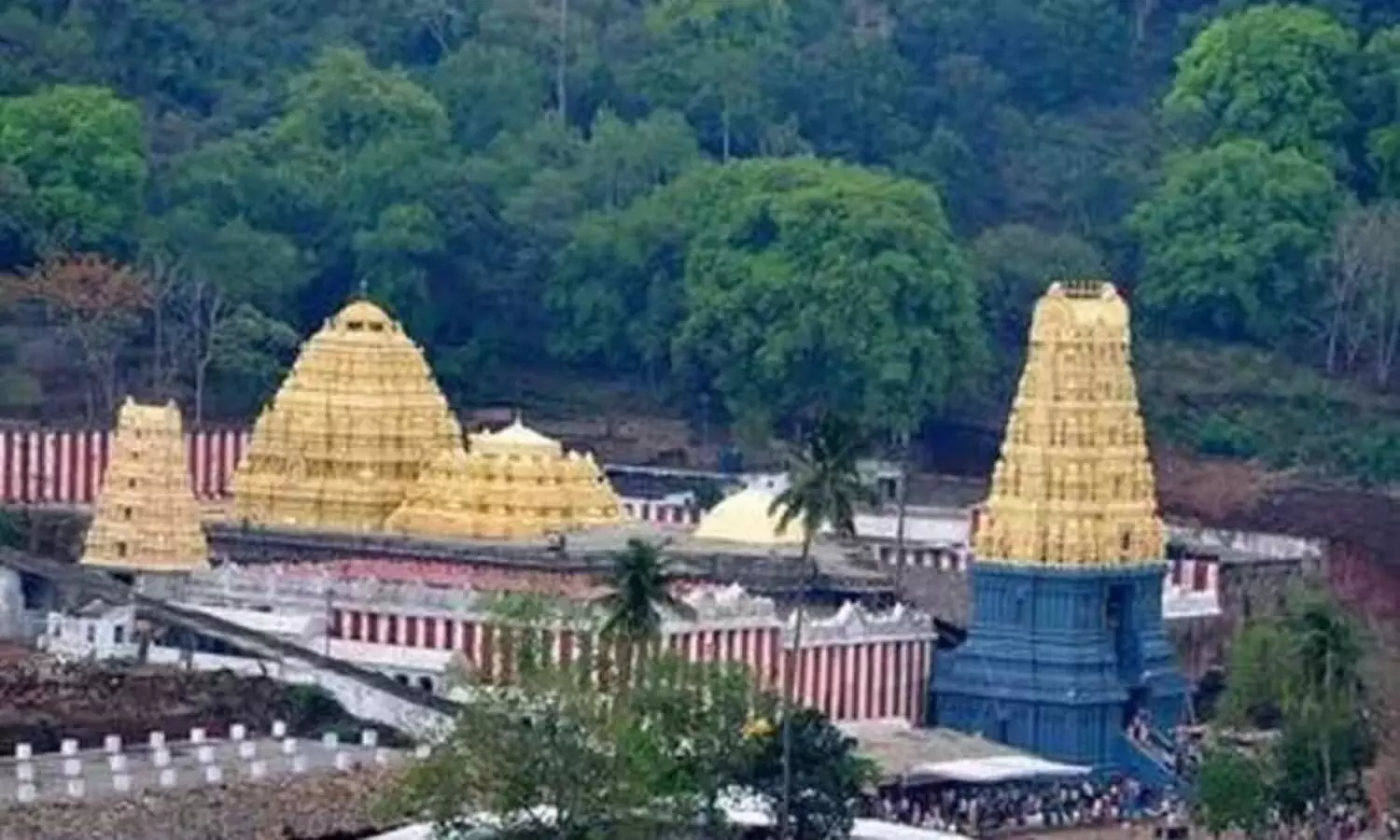 Vijayawada: The Andhra Pradesh government on Monday entrusted the vigilance and enforcement department to probe the Simhachalam land scam and other irregularities in the Maharaja Alak Narayana Society for Arts and Sciences (MANSAS) Trust.

This came after the special commissioner (endowments department) reported that K. Ramachandra Mohan, the former additional commissioner-ll and the then executive officer of Varahalakshmi Narasimha Swamy Vari Devasthanam, Simhachalam, and the executive officer (FAC) of MANSAS Trust had deleted large extents of lands from the property register of the temple unauthorisedly to Varaha Lakshmi Narasimha Swamy Temple. The commissioner also reported irregular sale of lands and other irregularities in MANSAS Trust.
Later, the special commissioner constituted a three-member committee to inquire into the anomalies that took place during the tenure of Mr. Mohan. The committee submitted its preliminary inquiry report on 16 July.
The committee found that irregularities took place in MANSAS lands between 2015 and 2016 while anomalies in Simhachalam temple lands occurred during 2016-17. In case of Simhachalam lands, 862 acres were deleted from the temple records. Out of 295 acres of land with MANSAS Trust, the committee found that 150 acres were sold after getting permission from the government.
"The government after careful examination of the entire issue and also keeping in view the importance hereby entrusts the case to the vigilance and enforcement department for conducting an in-depth inquiry to trace out all the anomalies and irregularities and to identify the lands under whose possession they are at present, and the persons responsible, as recommended by the three-member inquiry committee and submit an inquiry report within three months with specific recommendations to the government," said G. Vani Mohan, the principal secretary of endowment, Andhra Pradesh government.
The secretary in her order further said that the commissioner of endowments, department is appointed as nodal officer in the case and he shall extend all necessary support and provide required documents and material belonging to Sri Varaha Lakshmi Narasimha Swamy Temple.
It is pertinent to note that Opposition Telugu Desam Party leader Ashok Gajapati Raju is the chairman of MANSAS Trust.