UK returnee from Rajamundry who escaped authorities in Delhi tests +ve for new COVID strain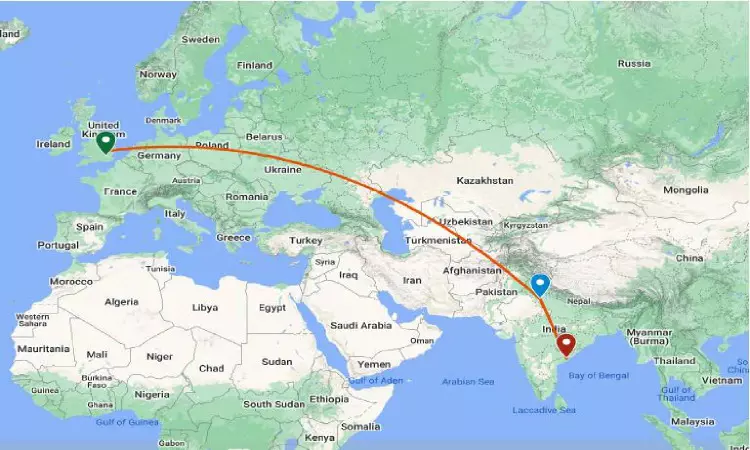 Vijayawada: A woman from East Godavari, Andhra Pradesh, is among the seven COVID-19 patients in India with the new COVID-19 strain, the government confirmed on 29 December. Her family, meanwhile, has tested negative and there is no evidence of the spread of the new variant in Andhra Pradesh.
The woman landed in Delhi from the UK and tested positive for COVID-19. However, she disappeared from the airport without informing the authorities. After hectic efforts, the authorities traced her to Rajahmundry in Andhra Pradesh.

According to reports, the woman returned to India on 21 December and soon after gave her swab samples for tests. But before the results could come in, she left the airport and boarded the New Delhi-Visakhapatnam special train. She also switched off her mobile phone after learning that the police had contacted her family members.

Medical and health department officials of Andhra Pradesh immediately lodged a complaint with the Rajahmundry police after they failed to contact her. The situation was dangerous because the woman could come in contact with numerous people during the 1,800-km journey, many of whom would be difficult to trace.

East Godavari district coordinator for health services Dr. T. Ramesh Kishore lodged a complaint with the urban district police in Rajahmundry. The police and revenue officials swung into action and contacted the woman's family.

On 24th December, the woman reached her home in Rajahmundry. According to the officials, the woman's son had gone to Delhi to bring his mother to Rajahmundry. He has tested negative for the virus.

The commissioner of health and family welfare department, Katamneni Bhaskar, said there is no proof of the spread of the new COVID-19 strain in Andhra Pradesh. He reassured people and asked them not to panic or believe in rumours as the government is continuously monitoring the situation.

The state government has so far traced 1,406 UK returnees while 17 persons are yet to be traced. Also, 12 persons have tested positive for COVID-19. Further, 6,364 primary contacts of the 1,406 persons were tested and 12 tested positive.

Meanwhile, 24 samples of these COVID-positive patients were sent to CCMB and the new strain of the virus was found in the woman's samples. CCMB is yet to release the reports of the other 23 samples.