AP govt removes Ashok Gajapathi Raju from Temple Trust Chairmanship after vandalisation of Lord Rama idol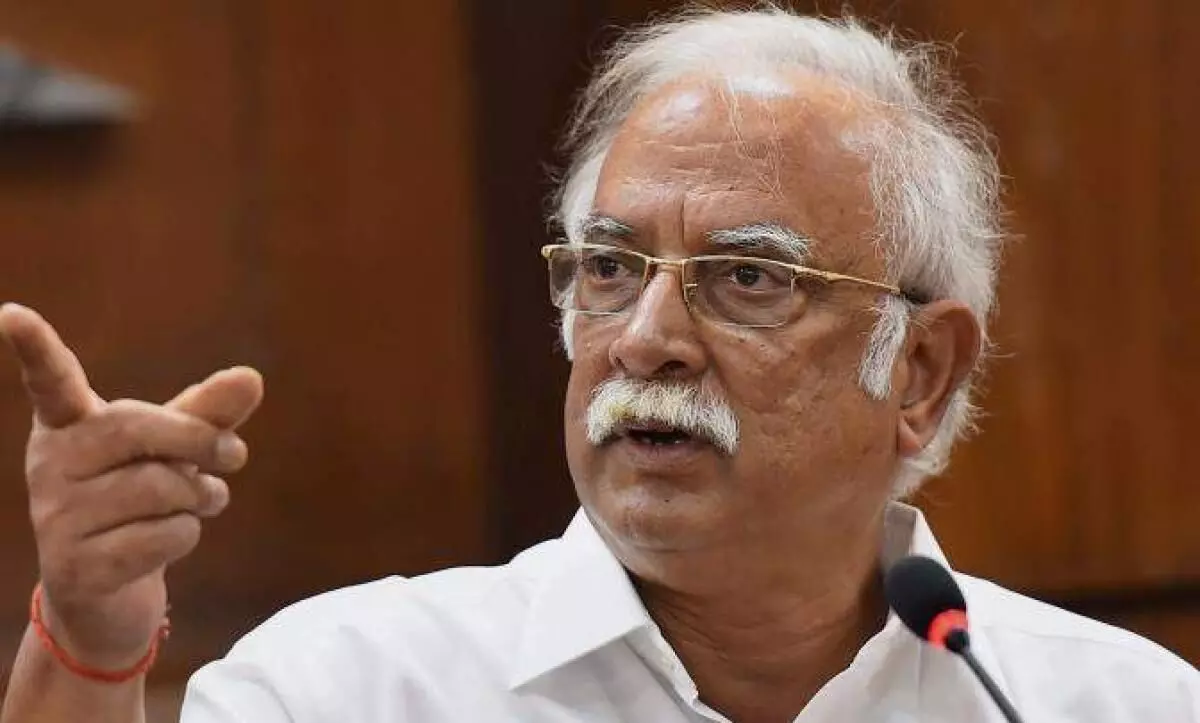 Vijayawada: Claiming that Telugu Desam Party (TDP) leader Pusapati Ashok Gajapathi Raju has failed to discharge his duties in temple administration, the Andhra Pradesh government removed him from the post of chairman of three temples on 3 December.

The three temples include the Rama Swamy Devasthanam, Ramatheertham, Nellimarla in Vizianagaram district. The move comes after the incident at the Lord Rama temple in Vizianagaram district where an idol was vandalised.
Earlier, Ashok Gajapathi Raju was removed as the chairperson of MANSAS (Maharaja Alak Narayan Society of Arts and Sciences) Trust and Simhachalam Devasthanam Trust Board. He was replaced by his niece P. Sanchaita Gajapathi Raju. He was also removed from the chairmanship of 104 temples in Godavari districts.
Issuing a GO, the endowments department said that the former Union minister has "failed in discharging his legitimate duties" and "address security issues" of the temples. It said, "Ashok Gajapathi Raju has failed to discharge his legitimate duties and address the issues relating to the security aspects of the temple and failed to take steps to prevent the vandalisation of Lord Rama's idol at Sri Kodanda Rama Swamy Devasthanam in Vizianagaram district."
It was brought to the notice of the government that the idol vandalising incident took place on the night of 28 December 2020, the order read.
Meanwhile, the TDP chief and former Chief Minister, Chandrababu Naidu, deplored that lands and assets were donated to temples for the sake of protecting the Hindu dharma. The Gajapathi Raju family has donated 12,000 acres for the Simhachalam temple and those lands are worth Rs. 5-10 crores per acre now, he said, adding that the YSRCP leaders had set their sights on these lands and that was why Ashok Gajapthi Raju, who was known for his honesty and credibility, was removed from the chairmanship of the temples.
Mr. Naidu further said that the Jagan regime was busy with the twin tasks of desecrating temples and looting their assets.
TDP AP president K. Atchannaidu asked why Chief Minister Jagan Mohan Reddy broke his promise on ordering a CBI inquiry into the Antarvedi temple chariot burning in East Godavari district.