Eluru disease outbreak: TDP leader Nara Lokesh asks centre to declare health emergency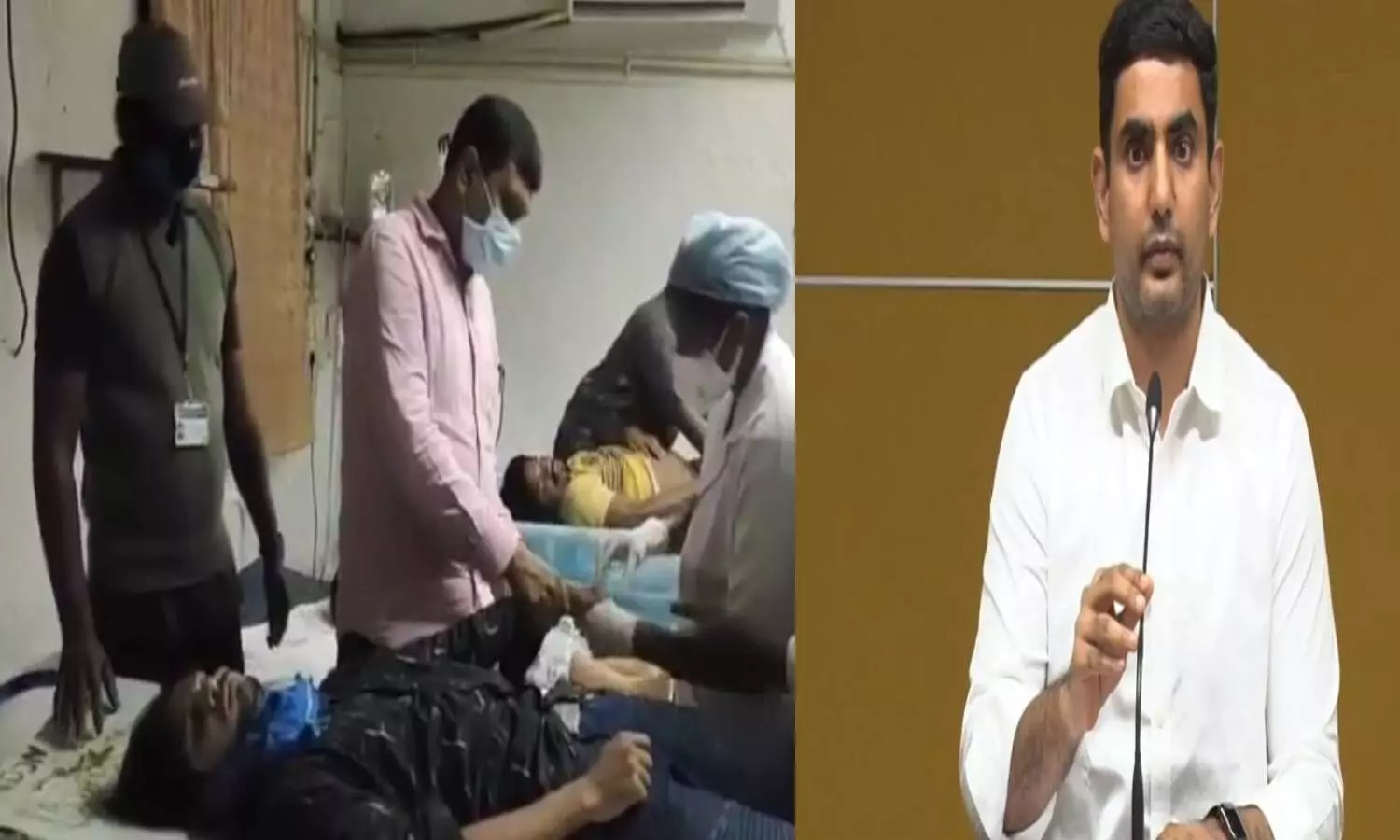 Amaravati: TDP National General Secretary and former Minister Nara Lokesh on Monday sent an SOS to the central government urging it to declare a health emergency after hundreds of people were reported sick in Eluru town in Andhra Pradesh.
In a letter sent to union health minister Dr Harsh Vardhan, Lokesh said unless there would be continuous and close monitoring by the Centre, the situation is highly unlikely to come under control any time soon.

He said the state government was apparently ill-equipped. "Even the officials were not being given the necessary resources to fight the mysterious disease. The causes for the mass illness of the Eluru people were still unknown," he said.
Lokesh informed the Union Minister that instead of finding logical and practical solutions to tackle the disease, the state government was trying to hide cover up the causes behind the outbreak. "Also, most of the hospitalized patients were being sent home in a hurried manner. After that, the officials were claiming that there was a faster recovery rate only to say that there was no need to panic," he said.
Lokesh said that the situation was serious with more people falling sick with the same symptoms. "The morale of the people was badly affected. The common public had lost confidence in the state government. The central intervention was immediately needed to contain the damage and prevent it from turning into a human tragedy. Also, strong measures were required to prevent a repetition of such incidents in the future," he said.
Lokesh said the state government had earlier too showed callous attitude when several gas tragedies hit the state in which tens of innocent people lost their lives. "The LG Polymers gas leak in Visakhapatnam was a clear example of the AP Government's apathy to the victims who were not given timely compensation. There was a need for proper human intervention to prevent such avoidable mishaps," he said.