Eluru mysterious disease outbreak: Symptoms include epileptic fits, forgetfulness, anxiety, nausea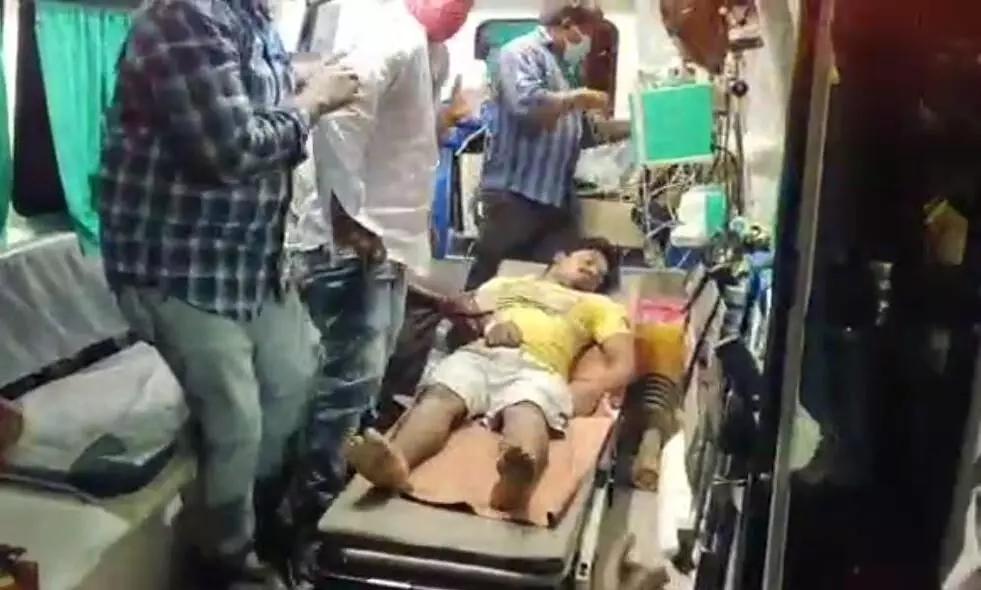 West Godavari: The symptoms of the mysterious disease that left 340 people hospitalised in West Godavari district's Eluru town includes epileptic fits that last three-five minutes, forgetfulness, anxiety, vomiting, headache, and back pain, according to the report by the district collector.

Panic gripped Eluru town after a mysterious disease left a 45-year-old man dead and 340 others sick. The 45-year-old was admitted to the GGH in Eluru on Sunday with symptoms of nausea and epilepsy and died on Sunday evening. Of the 340 people hospitalized, around 167 were later discharged. Around 157 are still under treatment. Of those affected, 180 were men and 160 were women
Around 14 people have gone to other places for better treatment and about five who were treated at Eluru network hospitals were also discharged. Of the infected people, 307 are from Eluru town while 30 are from Eluru rural and three from Denduluru.
In his report, the district collector said that so far, the illness does not seem to be contagious. People from other areas which do not receive Eluru municipality water have also fallen ill, he said, adding that one or two in each household have fallen ill. People who drink mineral water on a daily basis also got sick.
Meanwhile, 22 freshwater samples were tested and the reports were normal. Around 52 blood samples were also tested and found to be normal. The cell count of 35 cerebral spinal fluid samples came back normal, too, while the culture‌ report is yet to come. Forty-five people had CT scans and results came back normal. Nine milk samples were tested and were found normal.
The district collector also conducted a house survey in which 62 village and ward secretariats participated. Health surveys were conducted on 57,863 households. Also, 56 doctors, including specialists, are treating victims and three microbiologists, 136 nurses, 117 FNOs, and 99 MNOs are on duty. Twenty ambulances have been deployed and 62 24x7 medical camps set up. Further, 445 beds were made available in four hospitals, including the government hospital in Eluru. Nutritious diet was provided to all patients. In addition to these, 50 beds were allotted in Vijayawada GGH. Twelve doctors and 36 nursing staff are monitoring the situation.