Eluru mysterious disease outbreak: TDP chief N Chandrababu Naidu demands impartial inquiry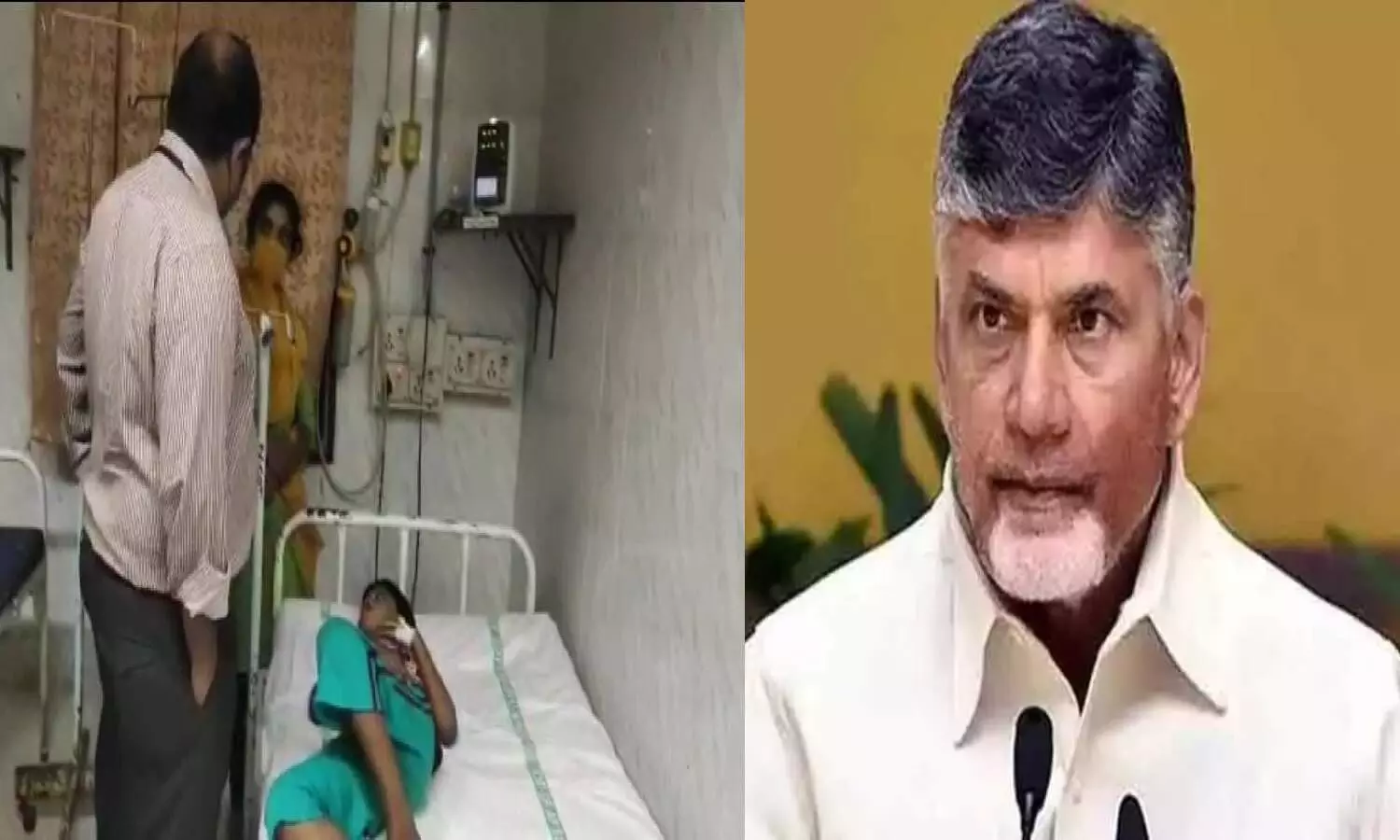 AMARAVATI: TDP National President and former Chief Minister N Chandrababu Naidu has demanded an impartial inquiry into the outbreak of a mysterious illness that affected over 250 residents at Eluru town in West Godavari district.

Naidu said the government should declare a health emergency and take urgent steps for improving sanitation and public health standards in the town.
In a statement, the TDP chief said with more than 250 people now affected, the situation in Eluru was worsening. "There was a need for an impartial and full-fledged inquiry into the incident. In floods, cyclones, healthcare, and such emergency situations, the YSRCP Government has been caught napping. The general public is suffering heavily because of these failures," he said.
TDP chief termed the Eluru health crisis as just the tip of an iceberg. "The government's negligence and the deterioration of healthcare services across AP stands exposed today. It's a shame for any Government if it can't provide basic necessities like safe and clean drinking water to our people," he said.
Naidu deplored that for the last 18 months, there was no proper chlorination or other measures to provide clean drinking water to the people. "The incident exposed the negligence of the YCP Government which failed to take precautionary measures in public health issues. It was more unfortunate that such low health standards were prevailing in the Health Minister's own constituency," he said.
TDP chief said the pathetic situation was revealed as a mother posted a selfie video on social media making a helpless plea to the Health Minister to save her kid. The Eluru incident held a mirror to the deteriorated standards in public health and sanitation in the remaining 12 districts also, he said.
Naidu said it was irresponsible on the part of the Chief Minister not to extend timely medical help and immediate relief to the affected families. "Attempts to depict the illness as a mass hysteria once again exposed the YCP Government's ulterior motives to abdicate its responsibility," he said.
He said public health has collapsed in over 110 towns in 13 districts in the past 18 months. Naidu said the YCP government was not prepared to meet any emergency situation. "Ever since Jagan Reddy became the CM, all sections from Coronavirus front line warriors to junior doctors, Asha workers, sanitation, 108, 104 staff were forced to take to streets to protest against the government's indifference," he said.
TDP chief said even in the Covid time, the YCP leaders resorted to corruption in the purchase of test kits, face masks, bleaching powder, and ambulances. "The government unleashed oppression against Dr. Sudhakar in Vizag, Dr. Anitha Rani in Chittoor, Dr. Gangadhar and Dr. Ramesh Babu in Vijayawada, and Dr. Aravind Babu in Narasaraopet. The YCP sadism was revealed from the non-stop atrocities against the doctors and medical fraternity," he said.