Ex-serviceman murder: Brother-in-law among five arrested in Srikakulam; woman gangster on run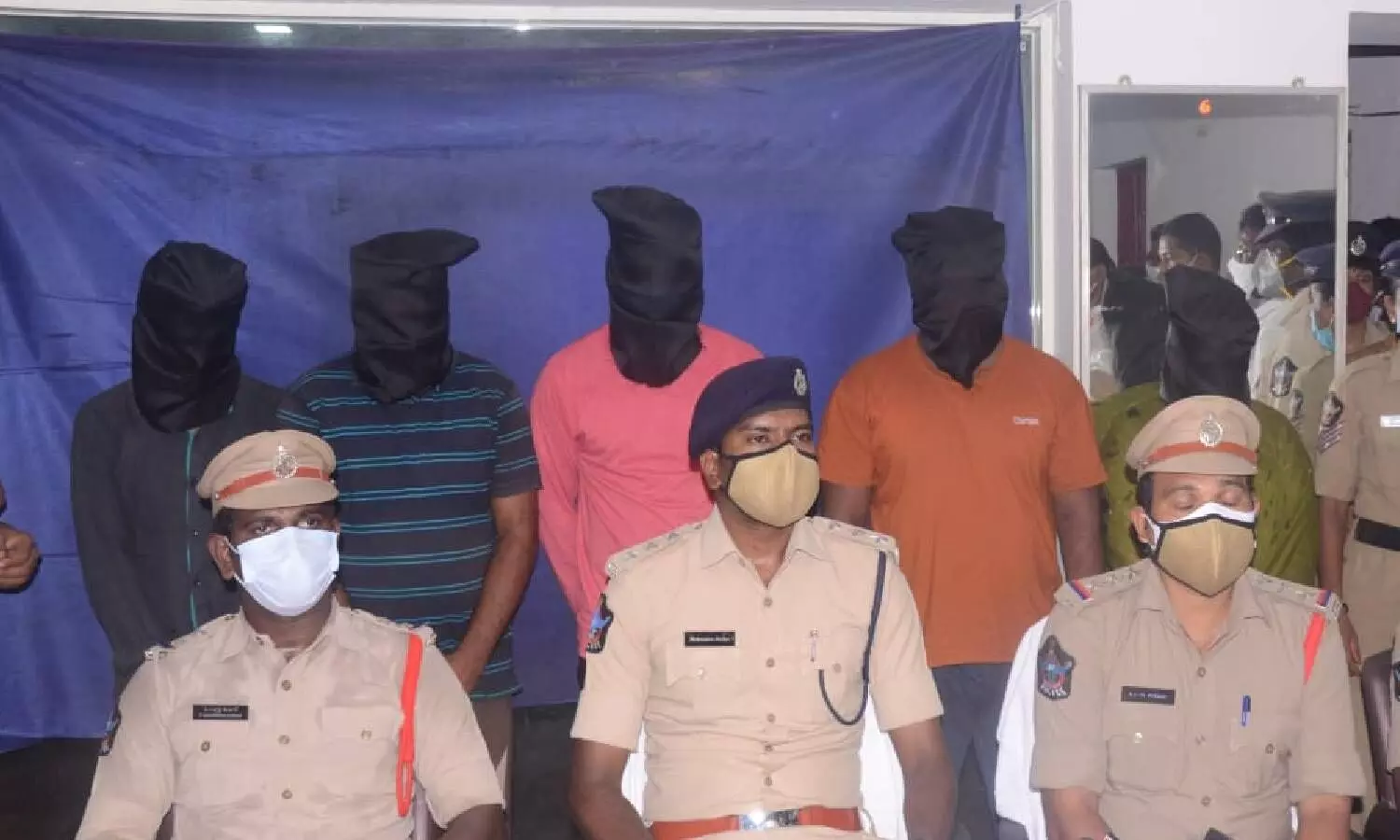 Srikakulam: Police have solved the mystery behind the murder of retired Indian Army jawan Ch Malleswara Rao and arrested five people including his brother-in-law in Srikakulam.
Police said differences with his brother-in-law S Appala Naidu in the real-estate business were the result of the brutal murder of Malleswara Rao. Rao's body was recovered from a park in Srikakulam town on July 25.
Police said S Appala Naidu hired a supari gang to murder Malleswara Rao.
The accused have been identified as S Appala Naidu, P Satyanarayana, P Sekhar, BS Murthy, S Eswara Rao. A woman was also part of the gang. She has been identified as S Kanaka Mahalakshmi. However, she is on the run.
Police said that Malleswara Rao had retired from the Indian Army in 2012. Post-retirement, he was running a Mee Seva Centre at Venkatapuram village under Etcherla Mandal in the district.
Police said that Rao after retirement from Army opened a Mee-Seva Center and later joined his brother-in-law S Appala Naidu in the real estate business.
A three-storey building was recently constructed in Etcherla and Appala Naidu was collecting the rent. But for the last three months, Malleswara Rao began collecting the rent ignoring Naidu's warnings.
He later developed a grudge and decided to kill him by hiring professional killers. He paid an advance of Rs 4 lakh to a gang and promised to pay the rest of Rs 2 lakh after completing the mission.
The five-member gang murdered Malleswara Rao on July 25 by strangled him near a park.
All the accused were caught when Appala Naidu was paying the remaining balance to the killers on Monday
DSP of Srikakulam, M Mahendra said Naidu has confessed to the crime. Police also seized the cash and launched a manhunt for woman absconder.