Fearing arrest, former AP intelligence chief AB Venkateshwara Rao sends SOS to IPS Association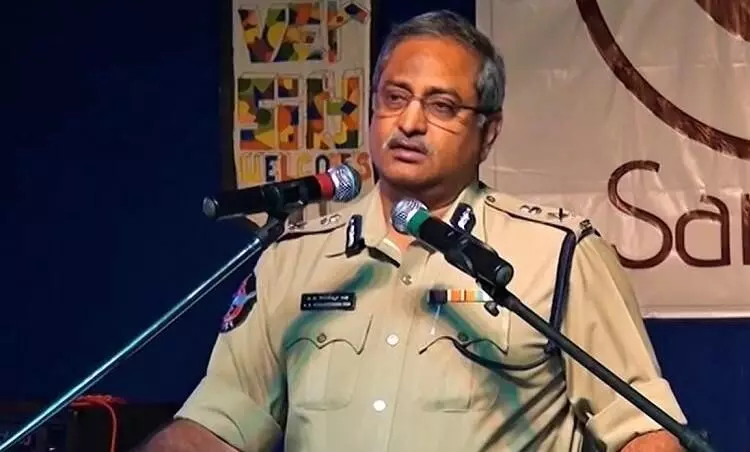 Vijayawada: Former Andhra Pradesh intelligence chief AB Venkateshwara Rao, who was unceremoniously shifted out over his alleged proximity to Telugu Desam Party, has shot off a letter to IPS Association citing harassment by the AP government.

"I have received reliable information that the AP government has decided to fabricate a criminal case and arrest me without giving me an opportunity to even seek anticipatory bail. It is planning to suspend me using my judicial remand as an excuse," he said

The 1989 batch IPS officer, AB Venkateshwara Rao was suspended in February 2020 for allegedly violating All India Services (AIS) Rules. YSRCP government believed that the officer is a staunch TDP supporter.

Roa served as Additional DG (CID) and Director-General (Intelligence). In February 2020, a memo was served to the Additional Director General- CID to enquire into the procurement of Israel-made equipment.
"I was kept without posting or salary for 7 months. A report following an inquiry entrusted to the Deputy Superintendent of Police – CID was submitted to the state government and based on that report I was placed on suspension. I had filed a petition in the Central Administrative Tribunal which was dismissed. Later, I filed a writ petition in the Andhra Pradesh High court which culminated in HC directing the state government to re-instate me. But the AP government has not implemented the orders," he wrote.
It is to note that in this particular case, the Andhra Pradesh government moved the Supreme Court which stayed AP High court's order pending further litigations.

"Ten months after placing me under suspension, the AP government recently issued articles of charge. There is no truth in it and I am confident of disproving all the articles of charges against me," he said.

Rao requested the IPS association to convene a meeting of the general body to discuss his issue and allow him a chance to clarify his side. "I am seeking attention as it only a case of harassment by the government, without an iota of evidence against any officer of their own nefarious ends," he said.

He pointed out how the IPS association earlier intervened in different matters and helped officials to be re-instated in the service.