Jagan launches phase II of Jagananna Amma Vodi scheme, over 44L mothers to get financial aid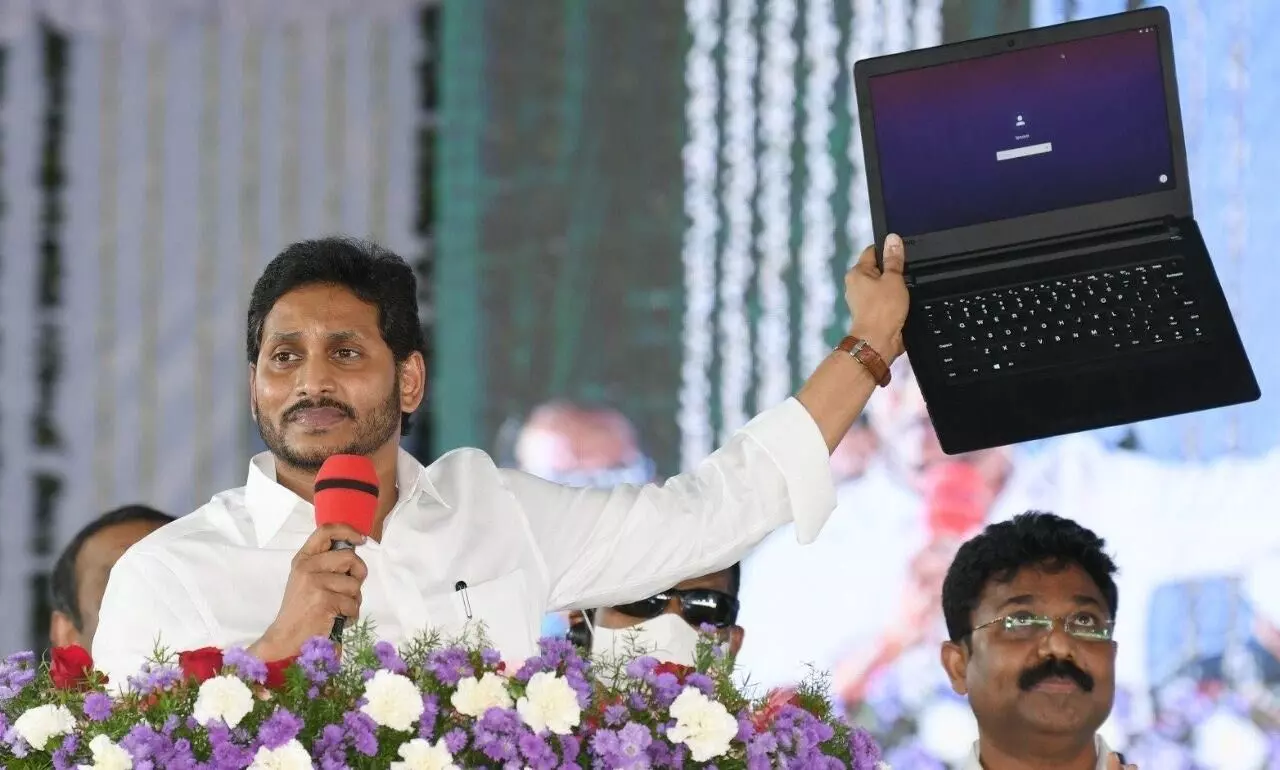 Hyderabad: Andhra Pradesh Chief Minister Y.S Jagan Mohan Reddy launched phase two of the Jagananna Amma Vodi scheme in Nellore on 11 January. Under the scheme, economically backward parents of students from classes I to intermediate will get financial assistance of Rs. 14,000 per year.

In the second phase of the Amma Vodi scheme, Rs. 6,673 crores will be given to 44,48,865 mothers and 84 lakh school students will benefit from the scheme which is applicable to students of government schools and colleges.
Giving priority to sanitation at schools, the state government has decided to deposit Rs. 1,000 from Amma Vodi financial assistance of Rs. 15,000. This money will be deposited into the toilet maintenance fund which will be supervised by school development committees.
The state government claimed that its educational reforms have started a new trend of reverse migration of students from private to government schools. It said six lakh students have enrolled in government schools and colleges taking the total number of students to 84 lakhs.
Jagan said the government is keen on reforming the pre-primary education system and the transition will start with the revamping of 55,607 Anganwadis across the state. These Anganwadi schools will now be introduced as YSR pre-primary English-medium schools with pre-primary 1, pre-primary 2, and pre-first class. He said the government aims to revamp the Anganwadi buildings by June 2023.
The Chief Minister has initiated a slew of measures and one of these is the Mana Badi-Nadu Nedu aimed at transforming and rebuilding government education institutions and Anganwadi centres. Around 45,484 government schools, 471 government colleges, 151 degree colleges, 3,287 government hostels, and 55,607 Anganwadi centres are set to be revamped at a cost of around Rs. 14,000 crores in three phases.
Aiming to restructure the educational sector in Andhra Pradesh, the state government has been working to formulate schemes, including Jagananna Vasathi Deevena, Jagananna Vidya Deevena, Jagananna Vidya Kanuka, and Jaganananna Gorumudda. These schemes, which are part of Navaratnalu, were formulated keeping in mind three aspects - educational standards, infrastructure, and welfare of the children's education in the state.