Naidu slams Jagan over Kadapa land grabbing incident, says people have become victims of attacks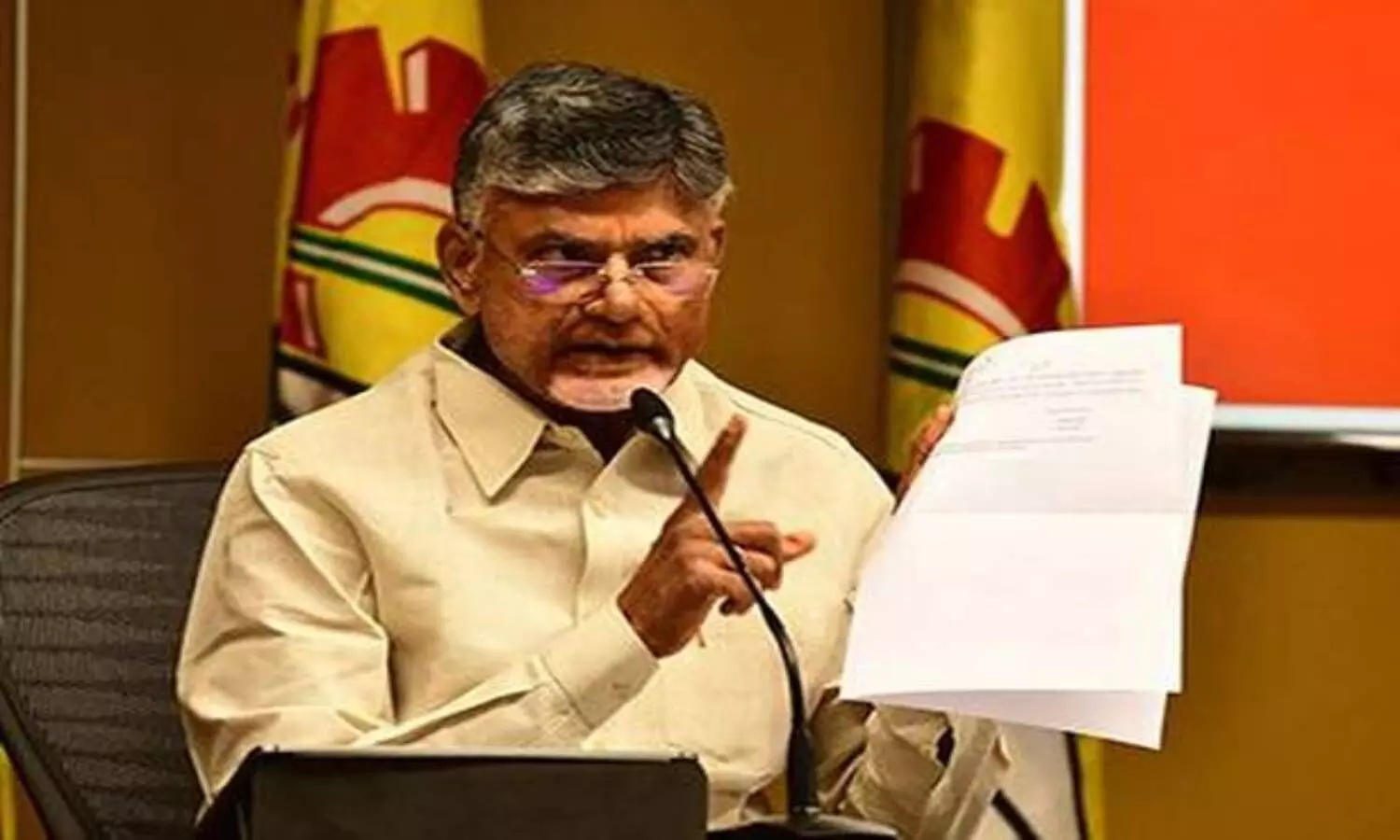 Vijayawada: Telugu Desam Party national president and former Chief Minister N. Chandrababu Naidu on Saturday said the people of Andhra Pradesh had become victims of attacks and settlements since the YSRCP government came to power in the state.

Mr. Naidu said there were "alarming reports" of how a relative of Chief Minister Y.S Jagan Mohan Reddy grabbed the lands of a person belonging to a Minority community, Akbar Bhasha, in Kadapa district. Mr Reddy's relative Tirupal Reddy was said to have encroached on the lands of the Muslim family at Mydukur, the Chief Minister's own district, the TDP chief alleged.
In a statement here, Mr. Naidu condemned the manner in which some police officers were ignoring their duty and getting involved in civil settlements in the state. He said it was atrocious that a circle inspector who was loyal to YSRCP leader Tirupal Reddy had threatened and forced Mr. Bhasha to sit in the police station. During this time, the land grabbers sowed saplings and started cultivation illegally in Mr. Bhasha's lands, Mr. Naidu said.
He said it was a greater offence on the part of the CI to threaten to encounter the Muslim man. Who will rescue the common man when the police are resorting to threats instead of providing justice? he asked. Mr. Naidu shared videos of Akbar Bhasha's family threatening to commit suicide in two days if the Chief Minister did not give them justice.
In a separate statement, TDP national general secretary and MLC Nara Lokesh asked how the Chief Minister will protect the rights of the people in the state when he could not ensure the security of lands of his own party activist in his own native Kadapa.