`Of human hearts': Volunteers set up 100-bedded COVID hospital for poor in Andhra's Moripodu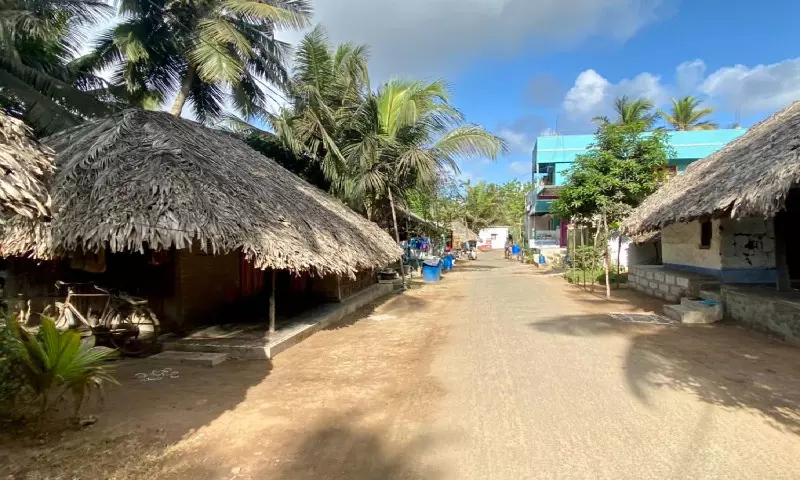 East Godavari: Come Saturday, the remote Moripodu village in East Godavari district will have a dedicated 100-bedded hospital for COVID patients of rural Andhra Pradesh.

Thanks to Smart Village Movement (SVM), Andhra Pradesh government and Project India, the first digital village of India will house a sophisticated COVID Care Center (CCC).
The hospital will start functioning from May 22 and it will give rural patients access to better healthcare facilities in the time of pandemic.
The hospital has been set up at a time when the second COVID wave is fast spreading to rural areas. Given poor literacy rate and inadequate social media presence, the people in rural areas are unable to send SOS to higher echelons of power. As a result, most of the cases and deaths go unreported.
Over 65 percent of India's 1.3 billion people live in rural areas. People in villages had skidded safe in the first wave of the pandemic. However, the second wave has battered rural areas.
Waking up to the phenomenon, Smart Village Movement (SVM), Andhra Pradesh government and Project India decided to set up 100- bedded makeshift hospital to treat COVID patients in rural areas.
East Godavari Collector Muralidhar Reddy and Divisional Collector Himanshu Kaushik also chipped in and decided to post five doctors and 10 nurses at the hospital. A medical team will start treatment from May 22.

Apart from the ward for men, a special ward has been set up for COVID-positive pregnant women. A gynecologist will monitor them round the clock. A medical nodal officer, a data entry operator, and other paramedics will remain posted round the clock.
With COVID-19 spreading its tentacles in rural areas, the demand for oxygen-supported beds and CCC has also increased. Various agencies have started fleecing patients taking undue advantage of the pandemic.
"We are working to set up CCC with the district administration to arrest mortality rate," said an official.
Sub-collector Himanshu Kaushik expressed satisfaction over the facilities at CCC. He was mesmerized by the courtyard's pleasant atmosphere.