Band, Baja, Baraat: Over 40 couples tie nuptial knot in mass marriage ceremony at Srikakulam district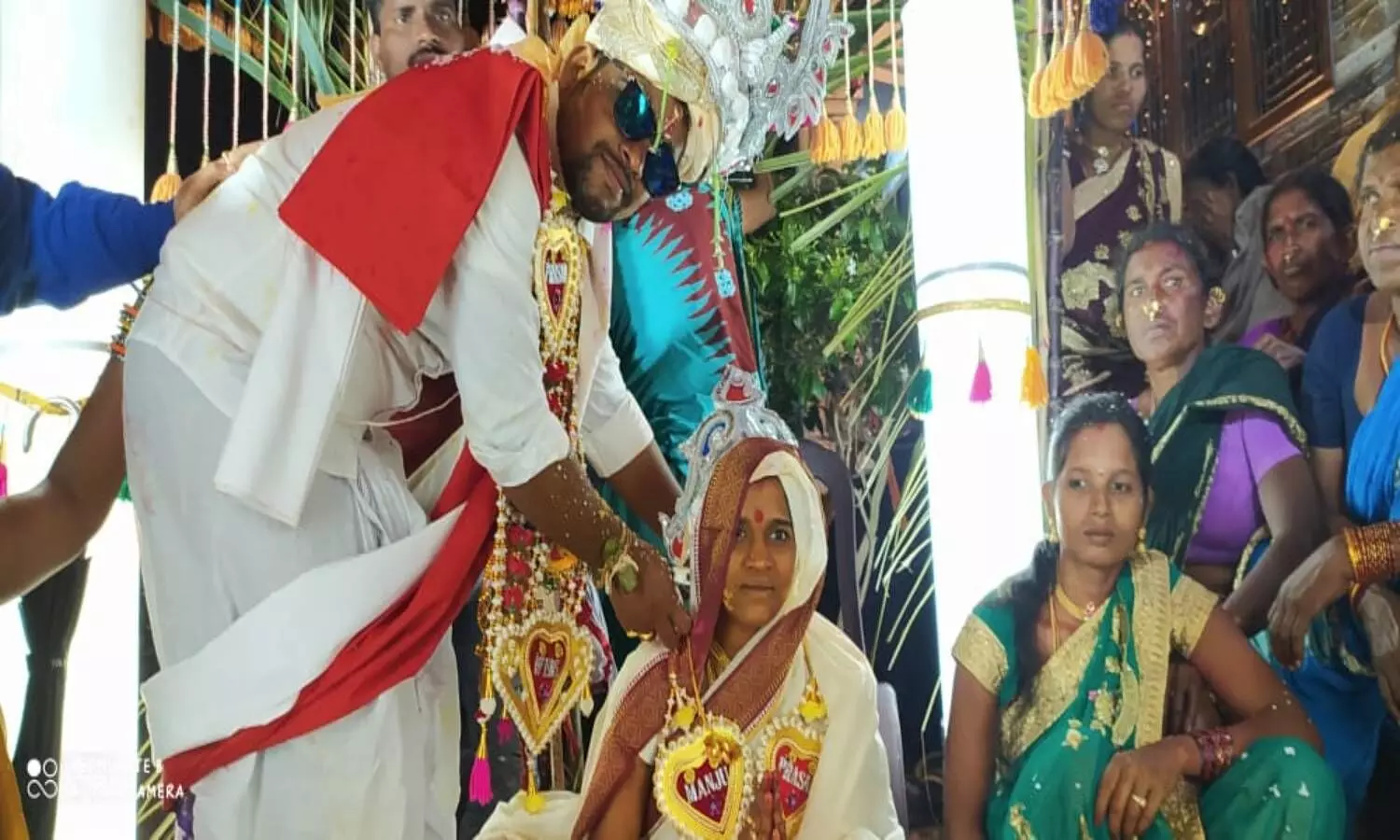 Vijayawada: Over 40 couples tied the nuptial knot in a mass marriage ceremony at Nuvvalarevu of Srikakulam district of Andhra Pradesh on Monday.

The mass marriage was performed at Nuvvalarevu fishermen village after a gap of three years.
Located close to the sea-shore, the Nuvvalarevu village is home to Orisya speaking people. They also speak different Telugu dialect.
Though the village heads planned the mass marriage in 2020, the ceremony could not be held due to the Covid-19. The village has a population of about 10,000, most of whom are fishermen. They migrated from Odisha decades ago.

Village head Behara Madhusudhan Rao said youngsters select their life partners within the community, a tradition that they follow even today. "Mass marriages have been continuing since nine generations in Nuvvalarevu. The youth don't prefer partners from outside the village, he added.

Unlike other villages, villagers in the Nuvvalarevu are like one giant family. As per the tradition, parents-in-law take care of the newly-weds for three years and provide money, essentials, hospital expenses and the likes.

In the past, the villagers performed child marriages as part of the mass marriage. Thanks to the awareness programmes by the Srikakulam district administration, they have given up this practice. Now, the villagers solemnize marriages of adults only.
The village heads fixed the muhurat after discussions with the parents. The village wore a festive atmosphere. Cultural programmes were organized where people danced to the traditional tunes. A feast was also thrown where villagers relished different traditional dishes.