Parents who lost two daughters in boat tragedy blessed with twins exactly two years after incident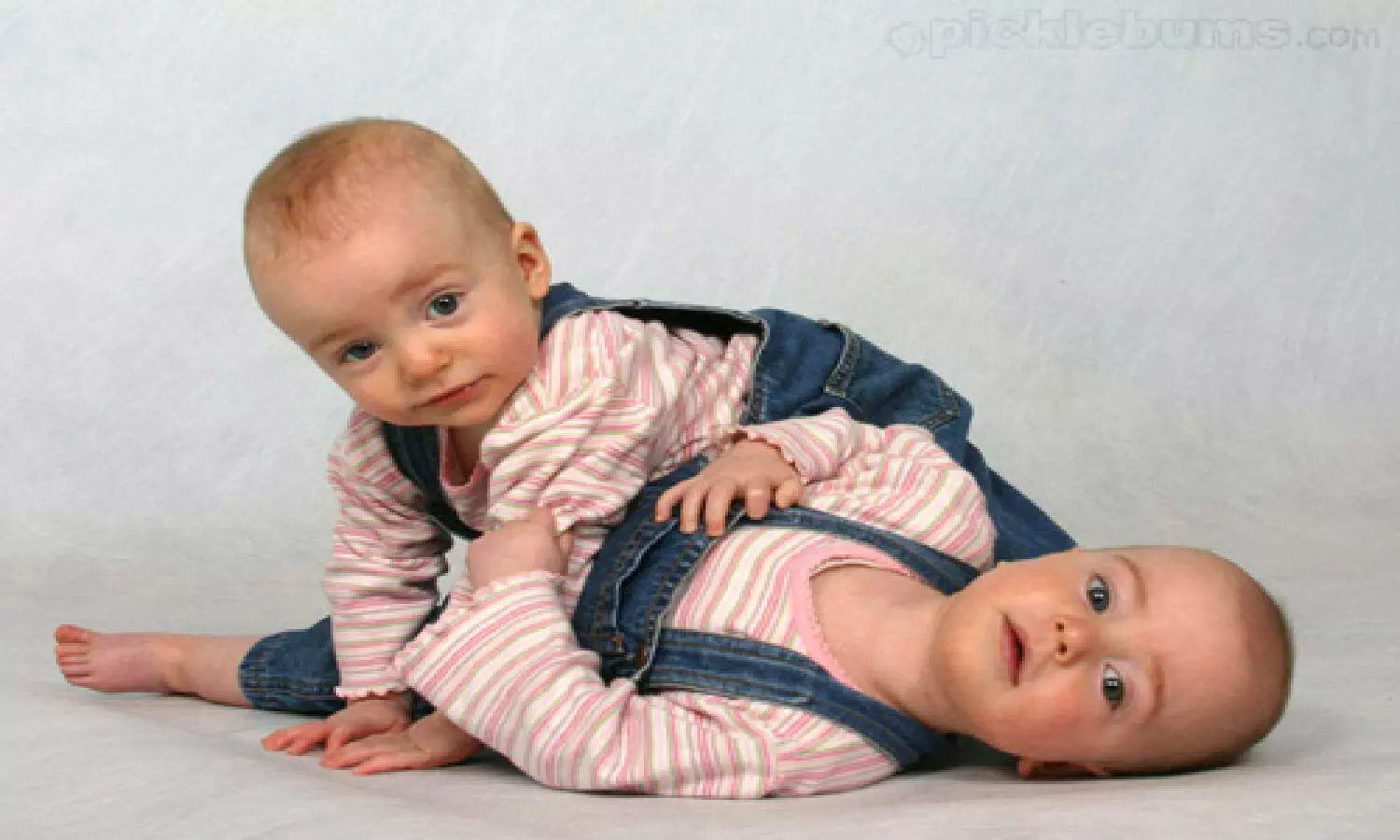 Visakhapatnam: T. Appla Raju and his wife Bhagyalakshmi, residents of the Arilova area in Vizag city, lost their two daughters in a boat tragedy in river Godavari near Kachuluru in East Godavari district on 15 September 2019. Exactly two years after the incident, on 15 September 2021, the couple had big smiles on their faces after they were blessed with twin daughters.

Two years ago, Appla Raju fell sick and he and his wife could not accompany their daughters on the trip. They stayed back in Vizag while their daughters T. Geetha Vaishnavi (3) and T. Dhatri Ananya (2) joined Raju's in-laws on the trip to visit Lord Rama temple in Bhadrachalam, Telangana.
Their boat capsized on 15 September 2019 after it was caught in a whirlpool. A total of 77 persons, including eight crew members, were aboard the Royal Vasista. Twenty-six persons survived the accident and 46 bodies were traced. Tourists from Andhra Pradesh and Telangana were among the victims. Bhagyalakshmi lost her two daughters, parents, and relatives in the boat tragedy.
Bhagyalakshmi had undergone a tubeatomy, a surgical process that blocks the fallopian tubes, a few years ago. After the death of their daughters, the couple approached Padmasree IVF Centre in Vizag city.
Dr. Sudha Padmasree of the hospital took up the case. The couple was blessed with twin daughters on 15 September 2021, exactly two years after losing her daughters. The infants are both healthy.
The couple expressed their happiness and thanked the doctor for her efforts. "We never expected twins. It is God's grace," the new parents said.