'Prema, Mosam, Hathya': Andhra sees slew of crimes against women perpetuated by jilted lovers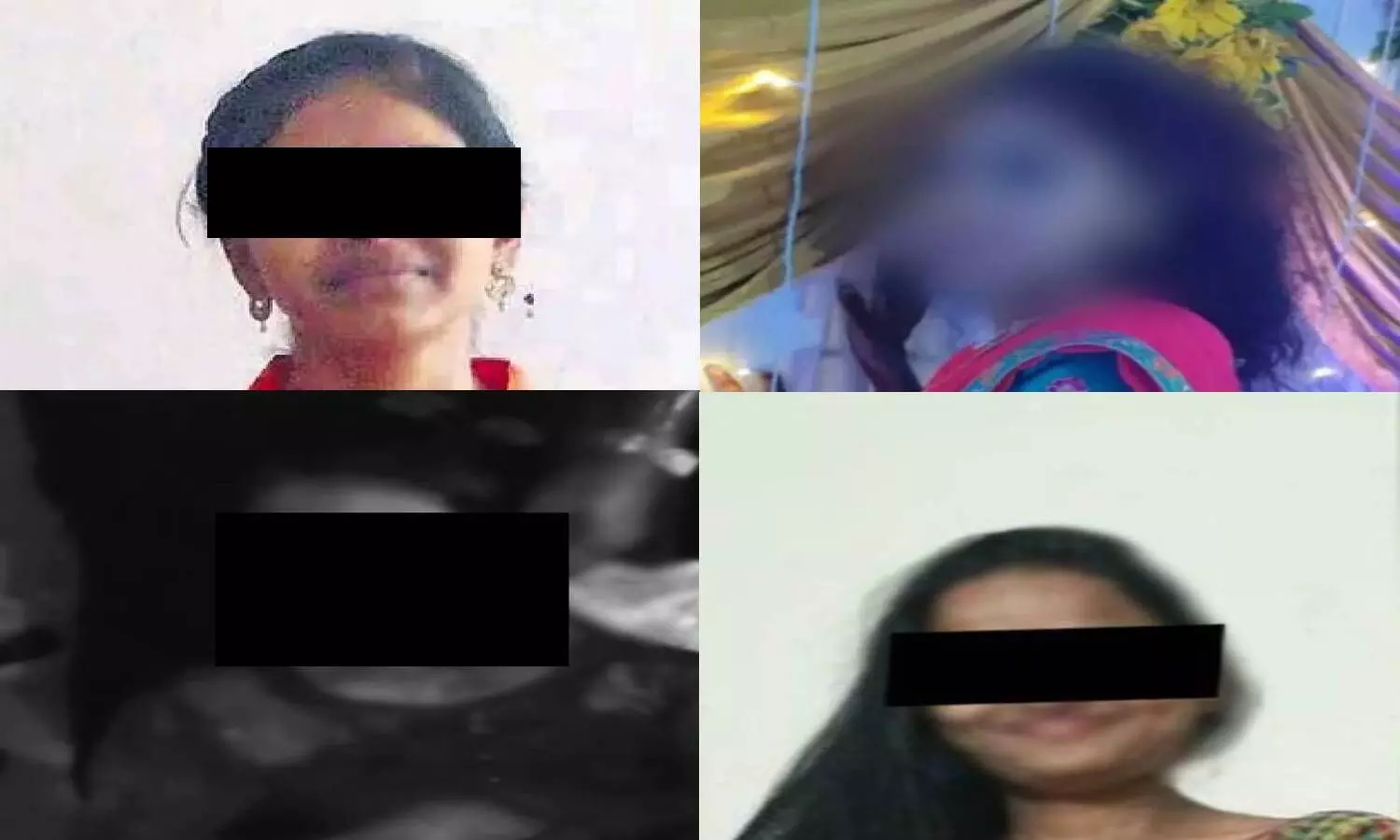 Vijayawada: A 20-year-old Dalit engineering student was stabbed to death in a broad daylight on Independence Day at Kakani Road in Guntur city.

The deceased was identified as N Ramya, a B.Tech third-year student. Police arrested a 24-year-old man for murder.
A senior police officer said Krishna met Ramya over Instagram about six months ago. Police said later they developed a relationship. However, Krishna started suspecting Ramya of having an affair with someone else. Both squabbled over the issue on Sunday. However, it took a dangerous turn when he stabbed her before fleeing the spot. The incident has once again exposed how girls become victims in the name of love.
This is not the first case in the state where a jilted lover murdered the girl. A slew of crimes against women in the name of 'love' over the past few months have sent shockwaves across Andhra Pradesh. The use of acid, knives and petrol in these crimes has become disconcertingly common.
Sample this: A jilted lover allegedly strangulated a B.Sc second-year student to death at Narasaraopet Town of Guntur in February. Identified as 19-year-old Kota Anusha of Gollapadu village, she was a B.Sc second-year student at Krishnaveni College in Narasaraopet Town. The accused has been identified as Vishnuvardhan Reddy, her classmate from Bollapalli village.
Police said Reddy picked up her from college and took her to a secluded place on Palapadu road where he strangulated her with a scarf. He later dumped her body in a water body.
On January 19, Dilli Babu, 19, stabbed 20-year-old Gayatri to death in broad daylight. Dilli Babu and Gayatri had eloped on December 11, 2020. Dilli Babu developed a grudge after Gayatri started avoiding him. He waylaid her on numerous occasions. When Gayatri was en route to Penumuru with her friend, Dilli Babu intercepted the bike on the pretext of having a chat with her. Dilli Babu however stabbed Gayatri repeatedly
In November 2020, the body of a 17-year-old girl was found with her throat slit at Gajuwaka. She was reportedly killed by a jilted lover. The 17-year-old girl Varalakshmi had recently cleared her intermediate exams and was planning to join an undergraduate course.
The accused was 21-year-old law student Akhil Sai. Both knew each other and Akhil was unhappy that Varalakshmi had befriended another boy. According to the police, Akhil decided to take revenge and kill her. While the girl was returning from a temple, Akhil slit her throat with a knife. Varalakshmi was found bleeding heavily.
Two similar incidents were reported in Vijayawada city earlier. Twenty-four-year-old nurse Chinnari was set afire by a jilted lover Nagabhushanam on October 12, 2020. On October 15, 2020, a 20-year-old engineering student was stabbed in her neck inside her house by a man who was allegedly in a relationship with her earlier.
The nurse Chinnari and Nagabhushanam were reportedly in a relationship for a few years. The two broke up sometime back. On October 5, the two got into an argument and she lodged a complaint with the police but withdrew it later when the man promised not to bother her again. However, on October 12, he set her on fire.
Onlookers become audience
In the case of Ramya who was murdered recently in broad daylight, the CCTV footage showed onlookers acted as mute spectators. Even the police said the girl would have survived if people in the locality had reacted.
In the case of Gayatri who was murdered in Chittoor, her friend watched helplessly.
According to NCRB 2019 data, at least one murder takes place in Andhra Pradesh in two days due to an illicit relationship or a love affair. The data said 164 murders were reported due to illicit relationships and 23 murders were reported due to love affairs in the state in 2019. The majority of the victims were women and girls.