Shrimp trader hires contract killers to eliminate business rival in West Godavari district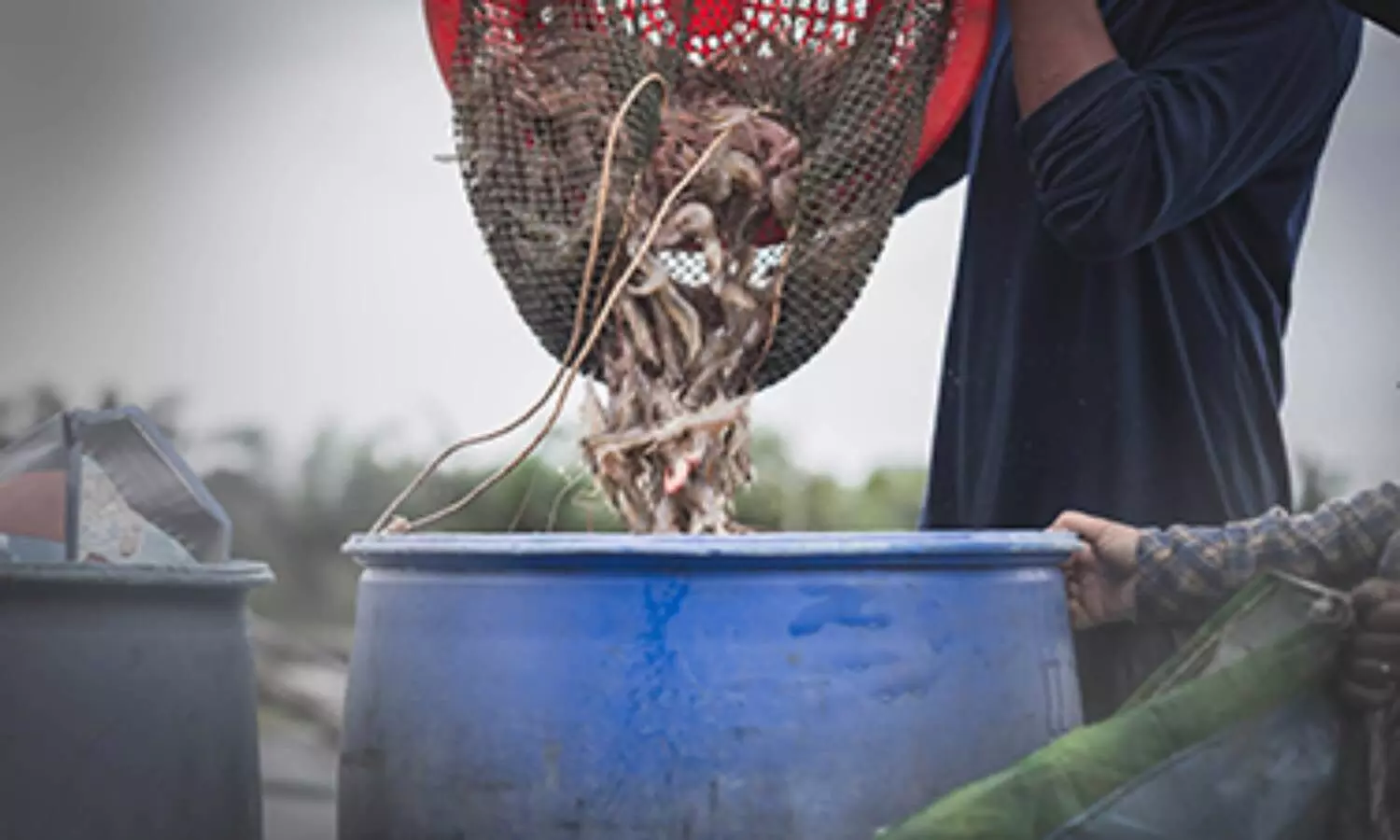 West Godavari: A shrimp trader hired contract killers to eliminate his business rival in West Godavari district of Andhra Pradesh.
The victim has been identified as 39-year-old Reddy Kodanda Rama Rao. The main accused has been identified as Gunda Veera Swamy.
The deceased was abducted from his village and taken to Telangana where he was brutally killed. Police have launched a manhunt to track down the accused.
According to police, Reddy Kodanda Rama Rao of Balusumudi is a shrimp trader. He was having some financial disputes with Gunda Veera Swamy, who also deals with shrimps.
Police said Kodanda Rama Rao owed money to Veera Swamy. When differences cropped up between the two, Veera Swamy allegedly hired contract killers to eliminate Kodanda Rama Rao.
The assailants kidnapped Kodanda Rama Rao from his village on the night of February 11 and took him to Dammapeta Mandal in Bhadradri Kothagudem district in Telangana. He was later hacked to death in a cashew nut plantation.
On February 15, Telangana police informed West Godavari police about the incident. West Godavari police later identified the body as Kodanda Rama Rao with the help of his wife on Tuesday. Police have now added murder charges in the FIR.