Srikakulam: Idols of Goddess Saraswathi, Lord Ganesh vandalized in Padmanabha Swamy temple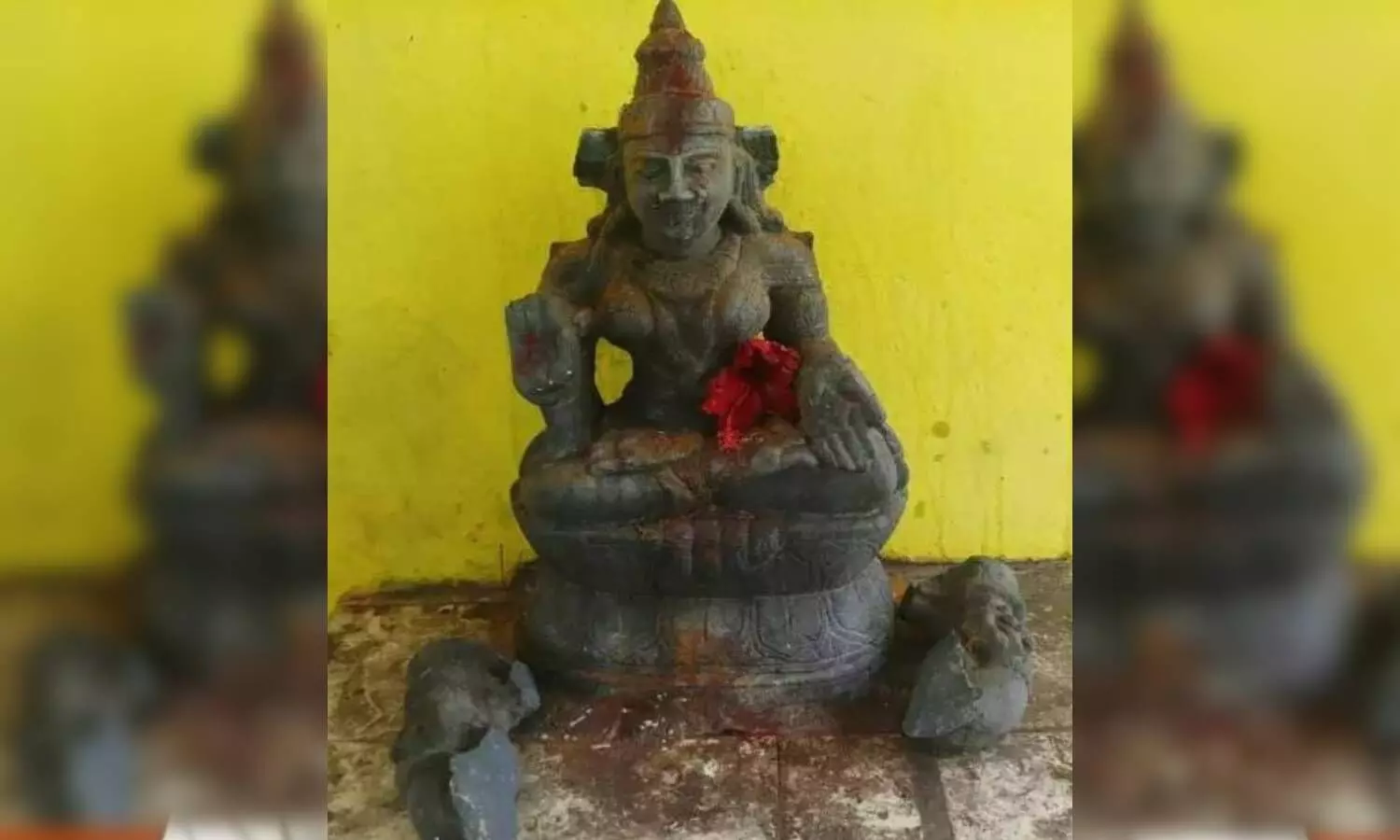 Srikakulam: Unknown persons vandalized the idols of Goddess Saraswathi and Lord Ganesh at Padmanabha Swamy temple in Karakavalasa village of Srikakulam district.
Though the incident took place a few days ago, it came to light on Sunday when the priest lodged a complaint with the police.
Police said idols of Goddess Saraswathi, Lord Ganesh, and others were vandalized. Police said devotees throng the temple once a year during the Sankranti festival.
On normal days, the priest only visits the temple. It does not seem to be the handiwork of burglars as no valuables were missing from the temple, police said.

DSP of Srikakulam M Mahendra said they received a complaint from the priest and committee members. "We found some idols, which were outside the main temple, vandalized," he said.
He said they had asked the temple management to install CCTV cameras in January. "But they failed to do it. We have registered a case and investigation is on to identify the accused persons," he said.