Tirupati by-poll: CM writes to families reminding them of benefits enjoyed under govt schemes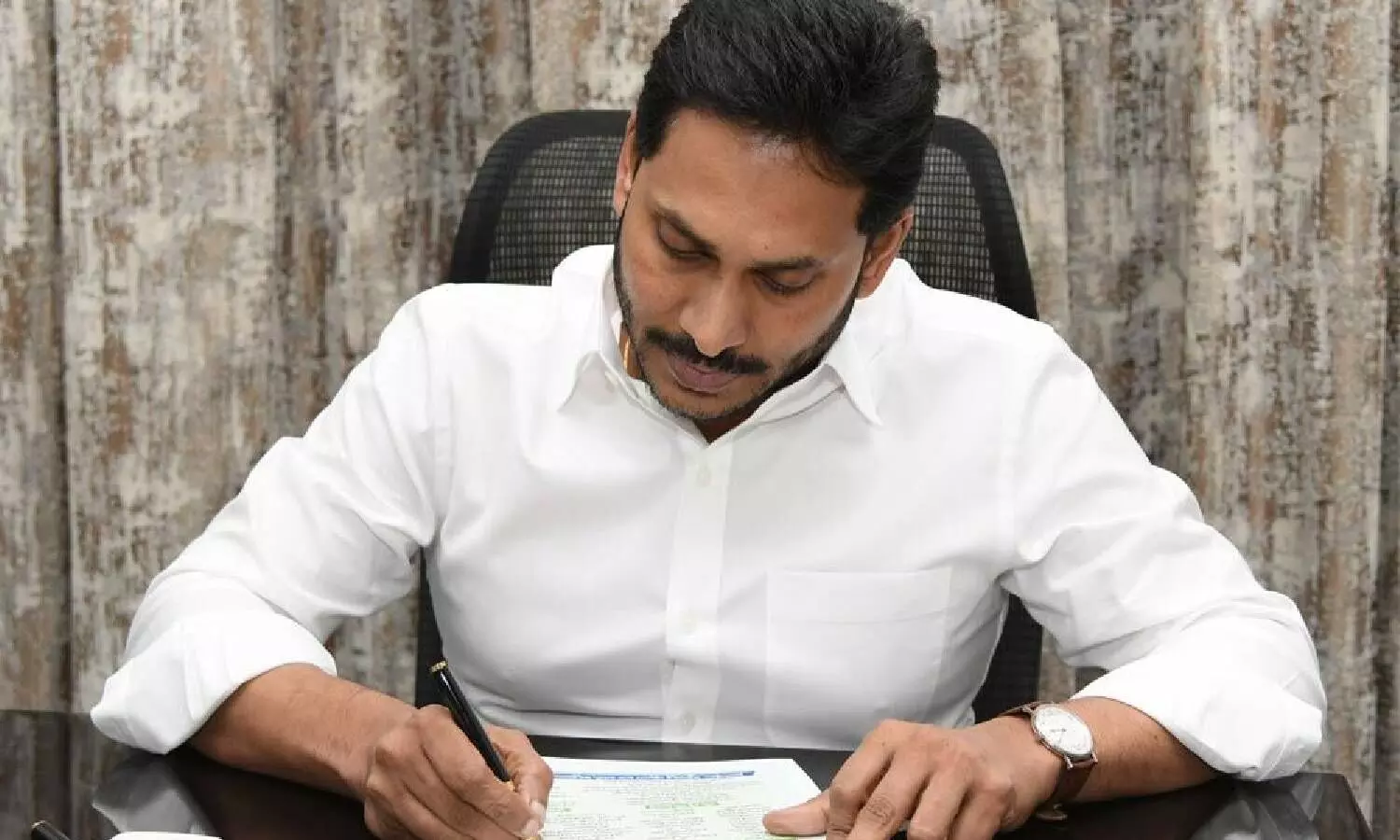 Tirupati: With only days to go for the Tirupati Lok Sabha by-poll, the ruling YSRCP is leaving no stone unturned to ensure a win for its candidate Dr. M. Gurumoorthy. It has now pulled out the big guns. On 8 April, the party announced that Chief Minister Y.S Jagan Mohan Reddy will write personal letters to all families in Tirupati listing the various welfare initiatives undertaken by his government in the last 22 months that have benefitted them.

The letter contain a detailed list of all the welfare schemes and initiatives that the respective families have benefited from since the YSRCP government came to power. The letter also appeal to the citizens to vote for the YSRCP candidate in the upcoming parliamentary by-polls scheduled to be held on 17 April. Jagan signed the first letter at the Tadepalli camp office on Thursday.
These personalized letters have been addressed directly to the family members. Benefits extended to citizens under schemes like YSR Sunna Vaddi, YSR Asara, Jagananna Vasati Deevena, Jagananna Vidya Deevena YSR Cheyutha, YSR Pension Kanuka, Jagananna Amma Vodi, and Pedalandariki Illu have been listed in the letters.
The CM has also elaborated various other aspects such as development of towns and villages, the welfare of women and farmers, progress in medicine and education sectors, developmental works undertaken by the government, and social justice. According to the YSRCP, the letters contain nothing against any opposition party and are limited to showcasing the developmental and welfare initiatives implemented by the government and the ways in which the government has fulfilled its promises.
It said this goes beyond the usual political tradition of attacking the opposition parties and seeks to garner votes based on the performance of the government. Through the letters, the CM requested the respective families to vote for the 'fan' – the party's symbol - and YSRCP candidate Dr. Gurumurthy in the upcoming by-polls.
The YSRCP won the Tirupati Lok Sabha seat in 2014 and again in 2019, improving its vote share from 47.84 per cent to 55.03 per cent. Balli Durga Prasad Rao won in 2019 by a record margin of 2.28 lakh votes. He died of COVID-19 on 16 September 2020 necessitating the by-poll.