Vivekananda Reddy murder: Daughter writes to Kadapa police fearing for family's security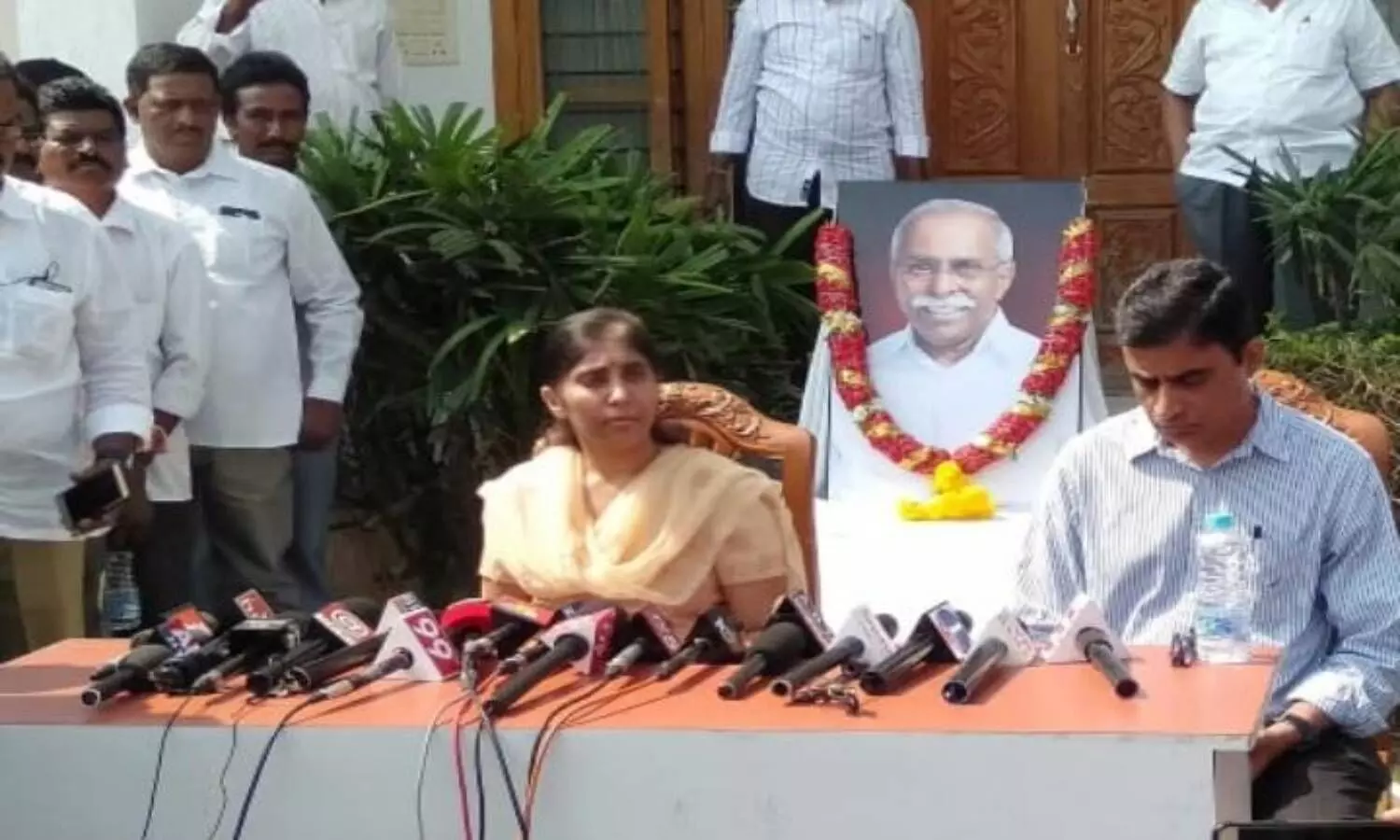 Vijayawada: Andhra Pradesh Chief Minister Y.S Jaganmohan Reddy's cousin and Y.S Vivekananda Reddy's daughter, Dr. Suneetha Narreddy, wrote to Kadapa superintendent of police regarding her family's security.

Her father and ex-MLA, Vivekananda Reddy, was brutally murdered on 15 March. The CBI is currently investigating the case.
Dr. Suneetha has alleged that this was a political assassination and has named several influential persons and politicians as potential suspects. "Due to the nature of the crime, the security concerns to my family have been brought to your notice on several occasions," she wrote in her letter.
She said that on 10 August at about 5.20 p.m, a person was seen moving suspiciously around her house. "As noted in the CCTV footage, a person on a motorbike crosses my house and goes to the end of the road. He returns within minutes and stops in front of my the compound next door, makes a phone call, goes inside briefly, removes the mask, and appears to talk to someone. He then turns around and drives in the direction of the main road. Note that there are no other residences on this street," she wrote, and added that the person on the bike bears resemblance to a photo in one of the flexi boards in town.
She further says that the flexi boards were put up on the occasion of YSRCP leader D. Siva Shankar Reddy's birthday. She informed her suspicions to circle inspector Bhaskar Reddy who identified the man on the flexi board as 28-year-old Manikanta Reddy who ran a catering business. Manikanta is a close confidante of Mr. Siva Shankar Reddy, the officer told her.
Alleging that the flexi boards were removed overnight, she said Siva Shankar Reddy is the prime suspect in her father's brutal murder. She claimed that Manikanta's movements looked like that of a person doing a recce of the house and the surrounding areas. Stating that Mr. Siva Shankar Reddy's close associates are keeping watch on her house, she requested the police to do a threat analysis for her family.