What happened to the promise of action within 24 hours under Disha Act, Naidu asks DGP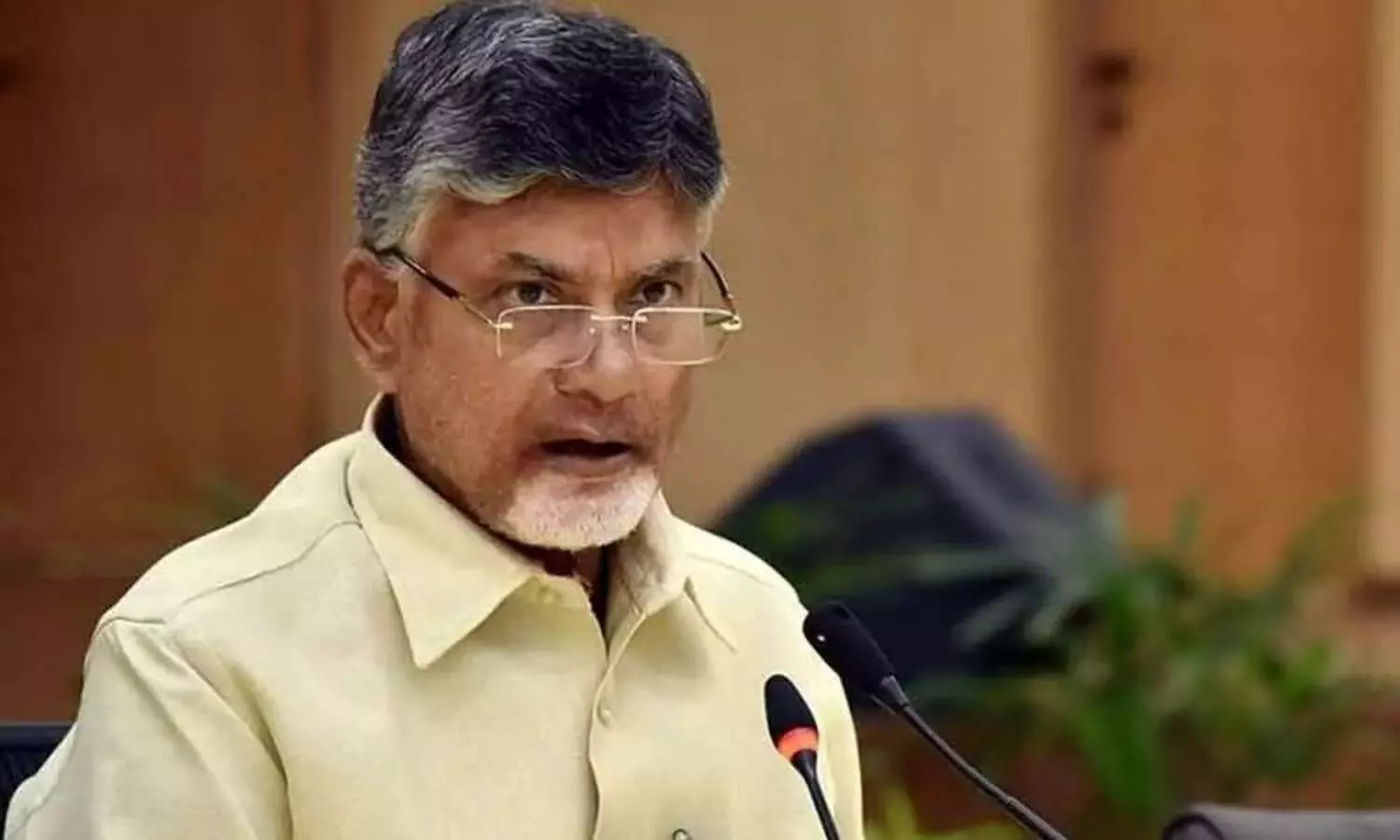 Vijayawada: Former Andhra Pradesh chief minister and TDP president N. Chandrababu Naidu wrote to the director-general of police about the incident where a woman was gang-raped by two men in front of her fiancé near Seethanagaram ghat under Tadepalli mandal in Guntur district.

As per reports, on 19 June, at around 8 pm, a woman along with her fiancée visited Seethanagaram ghat on the Krishna River to spend time. Two persons attacked the couple, held the man captive by tying him up, and threatened to cut his throat with a blade. Another sexually assaulted the woman, robbed the couple, and escaped.
"The incident occurred only 1-2 km from the residence of the chief minister and the office of the DGP and state police headquarters is around 2-3 km away," said Naidu.
Naidu said that it is sad to note that there have been increased attacks against women in the past two years in Andhra Pradesh. Lack of action from the state government against culprits and perpetrators is encouraging anti-social elements and others to continue their attacks against women. The much-celebrated Disha Act, Disha police stations, Disha mobile vehicles and Disha app too have turned out to be illusions and sham by the government, he said.
He added that if we are unable to protect our women, then what is the purpose of making so much noise about new acts and apps. The existing acts and infrastructure are more than enough if implemented properly to prevent such ghastly crimes, whereas the government is trying to trick people in the name of Disha, while the reality is different. "Is Disha Act in force in Andhra Pradesh? How many cases were booked and action taken under the Disha Act? What has happened to the promise of action within 24 hours under the Disha Act? How many hours have passed by from the time Seethanagaram incident has happened?" asked Naidu.
He also added that it appears that the only objective achieved in the name of Disha was to project the ruling YSRCP colours across the state. Instead, what is required is effective policing and patrolling. A police outpost established earlier at the Seethanagaram Pushkar Ghat is in ruins. In spite of the numerous complaints about the sale and use of drugs, the presence of anti-social elements in the area with close proximity to the DGP office and chief minister's house, no action has been initiated. People have appealed to the forces to immediately increase and improve police patrolling on the banks of the Krishna River near Seethanagaram.
It is high time that the police respond quickly and nab the criminals at the earliest in order to build confidence among people and protect women across the state, said Naidu.