Krishna water row: I belong to both states, says CJI; asks TS, AP to settle matter amicably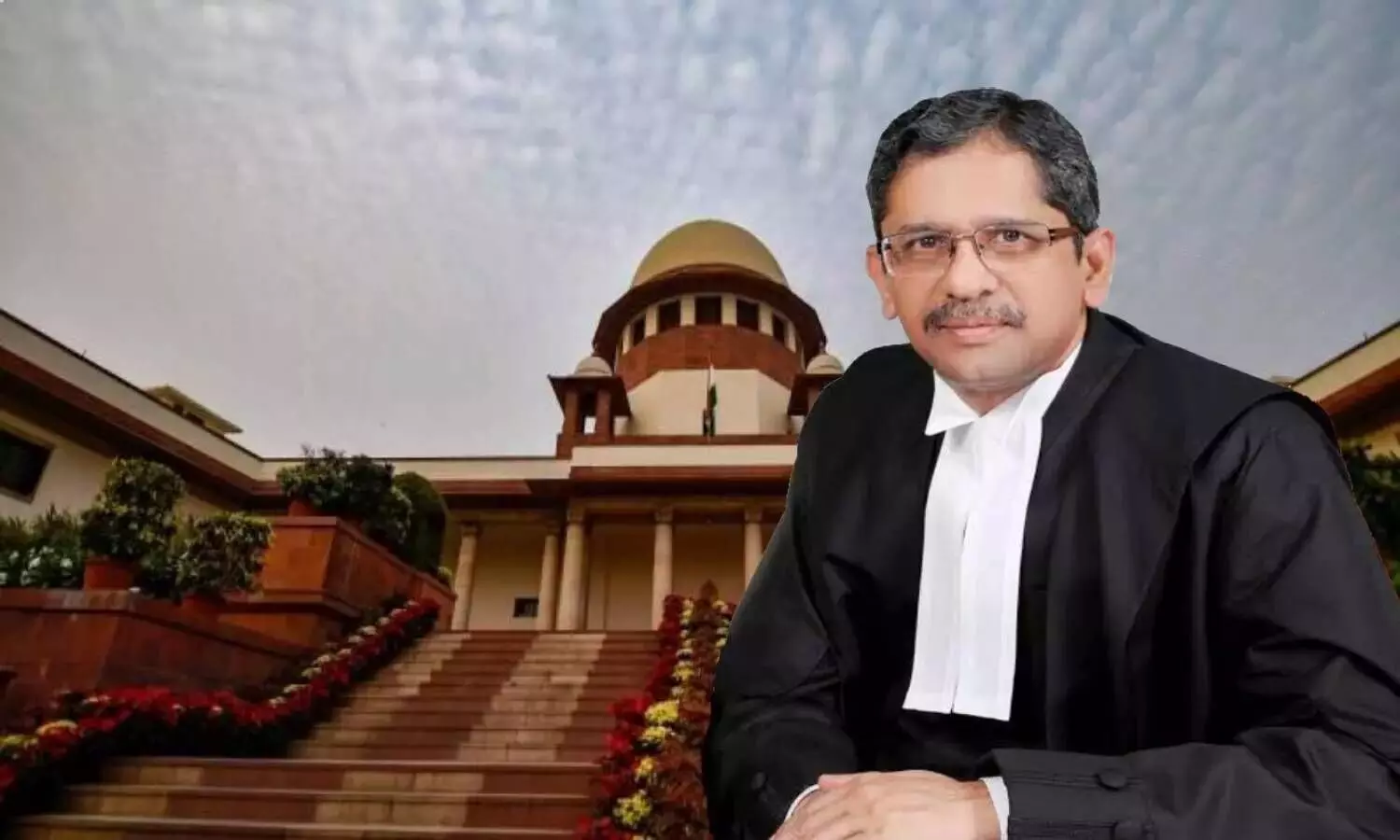 Hyderabad: Chief Justice of India N V Ramana on Monday said he belongs to both the states of Telangana and Andhra Pradesh and therefore does not want to adjudicate upon the water sharing matter legally.

The Supreme Court has asked Andhra Pradesh and Telangana to settle their dispute amicably over the sharing of Krishna river water. The CJI batted for mediation of water dispute between the two states saying while he cannot hear the case on legal issues, he is willing to facilitate mediation.
"I don't want to hear this matter legally. I belong to both states. If the matter can be settled in mediation, please do that. We can help with that. Otherwise I will transfer this to another Bench," the CJI said.
Senior advocate Dushyant Dave, appearing for the state of Andhra Pradesh, sought time to seek instructions in the matter. Accordingly, the matter is kept for hearing on Wednesday.
The plea stated that in the Srisailam dam project, the reservoir's quantity has seriously depleted on account of the use of water for the generation of power in Telangana. The AP government requested Telangana to stop the same but the latter has not complied with the request.
"This has caused immense hardship for people of Andhra Pradesh as availability of water has been seriously prejudiced by depletion in Srisailam dam project as well as other projects such as the Nagarjuna Sagar project and the Pulichintala project," the plea said.
The actions of the Telangana government are unconstitutional and in violation of the right to life of the people of Andhra Pradesh, it was contended.
Meanwhile, senior advocate C.S Vaidyanathan appeared for the Telangana government.
"I wish that both of you convince your governments and settle the matter. We don't want to interfere unnecessarily," the CJI said.
The court was hearing a writ petition filed by Andhra Pradesh over a dispute with Telangana regarding sharing of Krishna river water.