Odisha-Andhra border dispute: Dharmendra Pradhan writes to Jagan, seeks amicable solution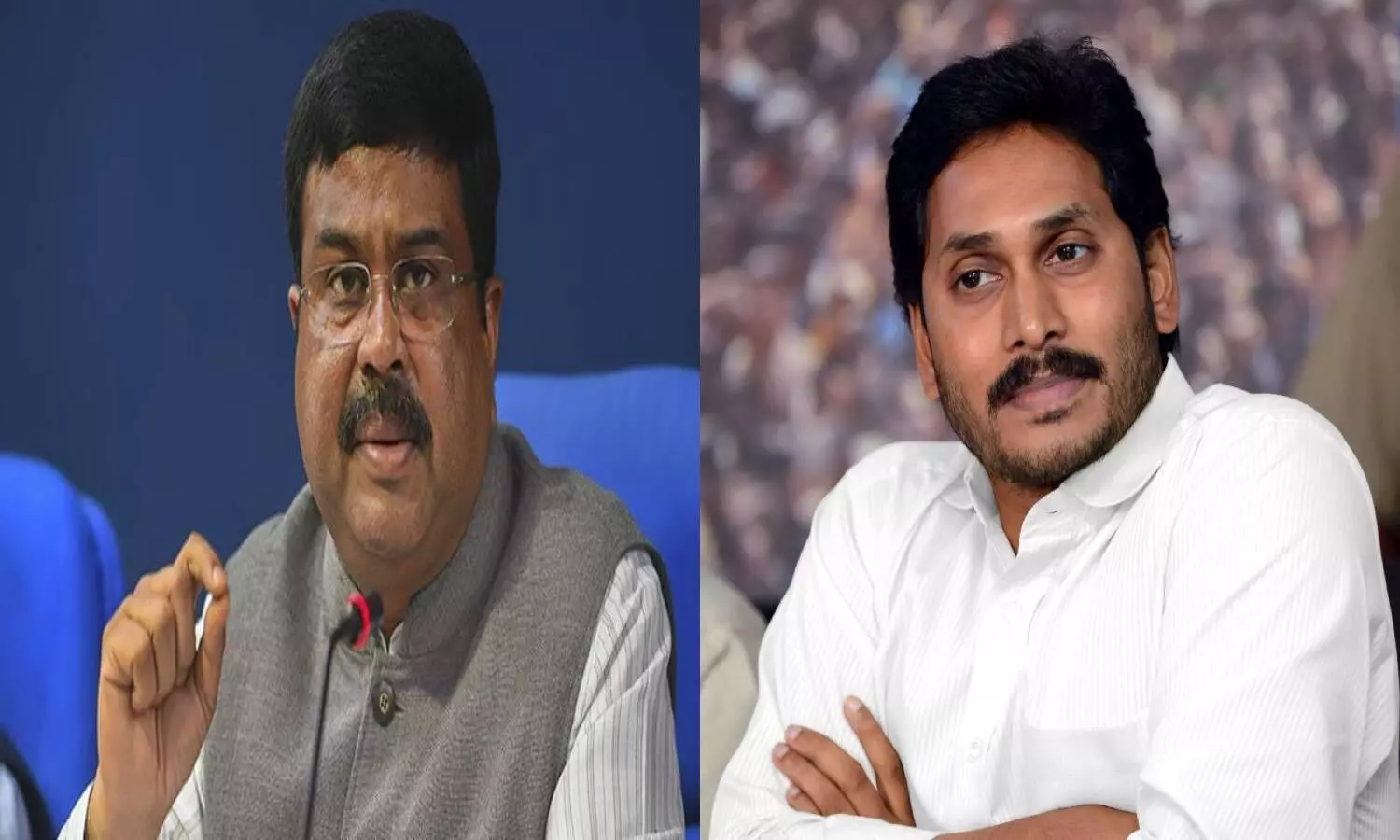 Vizianagaram: Union Minister for Education, Skill Development, and Entrepreneurship Dharmendra Pradhan has sought personal intervention of Andhra Pradesh Chief Minister YS Jagan Mohan Reddy to resolve the border dispute with Odisha.
He advocated talks between Jagan and Odisha chief minister Naveen Patnaik to address the border dispute between the two states.
Pradhan wrote a letter to Jagan for an amicable resolution of the issues pertaining to the unfortunate faceoff between Andhra Pradesh and Odisha in the bordering villages of Koraput and Gajapati.
These skirmishes which started in the 20 odd villages to Kotia Gram Panchayat in Pottangi Block of Koraput District have unfortunately now spread to other border villages in Gajapati district.
"Needless to emphasize, these run-ins fuel utter-state border disputes and is a matter of serious concern. Such disputes pose a threat both to the security as well as developmental aspirations of villagers located in border villages in the states of Odisha and Andhra Pradesh," he wrote.
Citing that Odisha and Andhra Pradesh share much common history, developmental challenges, and welfare objectives, Pradhan said: "Both states have worked for providing connectivity and infrastructure in remote areas, ensured the implementation of key development goals and made continuous efforts to improve the ease of living for the common man in the remotest hilly areas of Eastern Ghats. These developmental initiatives have gone a long way in mitigating, the threats arising from Left-Wing Extremism."
The Union Minister apprised the Andhra Pradesh CM that it is a matter of great satisfaction that the administration, police forces, and political leadership of both the states have joined hands to curb the Left-Wing Extremism and the combined efforts have ensured the return of peace in these villages.
"The present volatile situation arising out of inter-state conflicts on the issue of delimitation of physical boundaries is extremely unfortunate and uncalled for. They have the potential to derail ongoing developmental initiatives and nullify the peace dividends which have accrued over the years in these areas. Situations like these would only fuel mistrust and prop up divisive forces to work against the socio-political and economic interests of both the States," Pradhan said.
Pradhan hoped that settling boundary issues are time-consuming and require intense parleys coupled with the involvement of a mature political leadership at the highest levels, based on mutual trust and cooperation between states. He said that there is a need for building an enabling environment to facilitate talks between the states in view of the flared-up situation on the ground.