Water dispute: KRMB disallows Telangana to generate power from Srisailam; officials stage walkout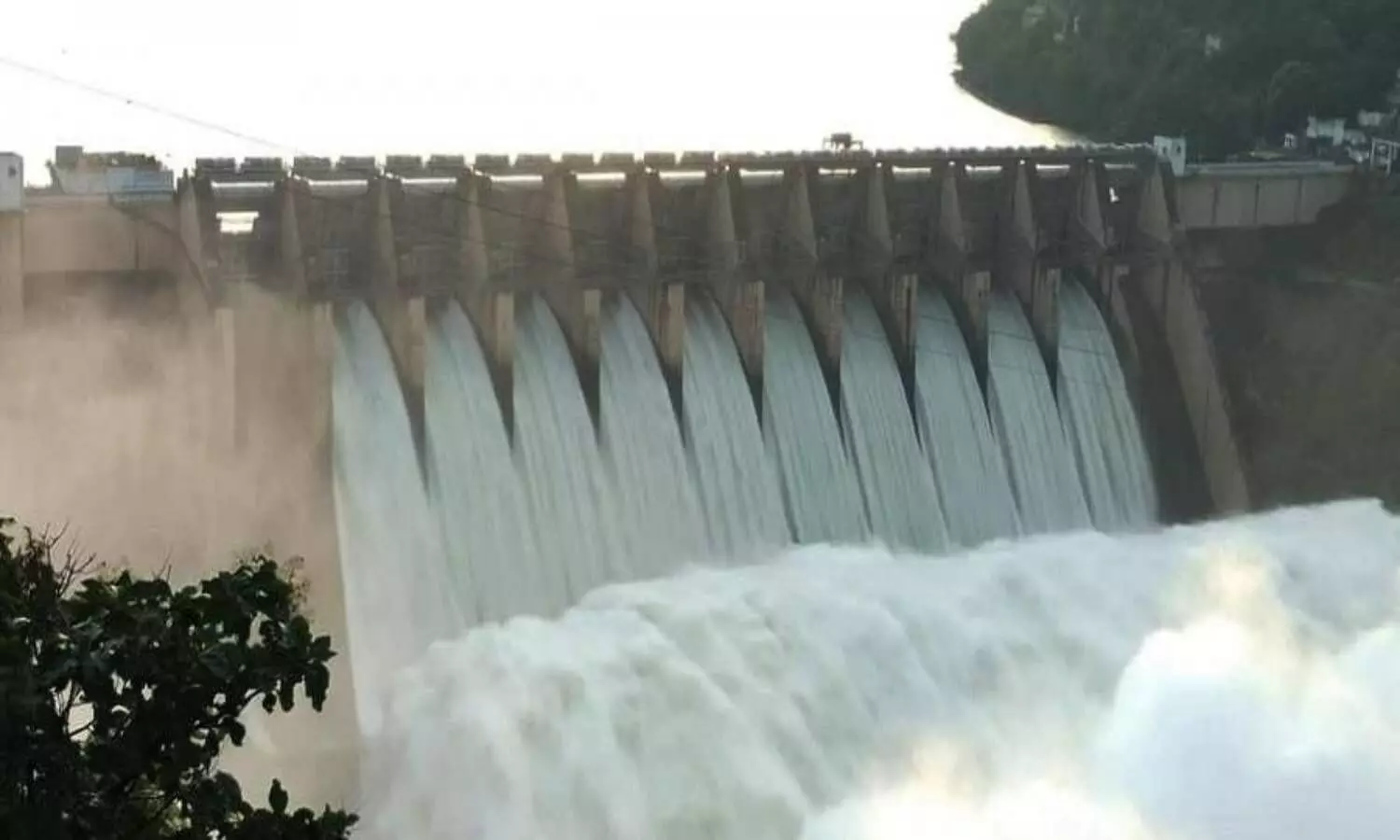 Hyderabad: Telangana irrigation officials on Wednesday staged a walkout from Krishna River Management Board (KRMB) meeting after it refused to concede the state government's plea of generating power from Srisailam hydel station.

Andhra Pradesh stated that power should be generated from Srisailam only when there was a need to release water downstream for agriculture and drinking purposes. However, Telangana officials said Srisailam was a hydel project and they had every right to generate power.
Andhra Pradesh argued that in this current water year, around 100 tmcft of water was released into the sea because of power generation by Telangana. Andhra Pradesh also pointed out that drinking water, agriculture, and power should be the priority for the release of waters.
Special Chief Secretary Rajat Kumar said the state used the water from the reservoir to meet its irrigation and drinking water requirements from Nagarjunasagar downstream. The water was anyway getting stored at Nagarjunasagar and also meeting the needs of the Krishna delta system.
He said there was no other way for Telangana but to step up its power generation to meet its large requirement of electricity for its lift irrigation schemes. Telangana was largely dependent on its lift irrigation because geographically it was on a higher plateau and the rivers flowed at a lower level.
The meeting was held on Wednesday to resolve the Krishna water sharing dispute between Telangana and Andhra Pradesh. It however ended abruptly after Telangana irrigation officials walked out of the meeting on being asked to stop hydel power generation.
Telangana officials expressed displeasure at the KRMB for not responding positively to their demand of sharing Krishna water between Andhra Pradesh and Telangana on a 50:50 basis this year. Andhra Pradesh demanded 70:30 share.
Telangana irrigation special chief secretary Rajat Kumar and his Andhra Pradesh counterpart J. Syamala Rao put forth their arguments before the board chairman M.P. Singh. They said there was no question of compromising on their demands.
The board decided to retain water sharing in the river between Andhra Pradesh and Telangana in the ratio of 66:34 for the current year. The board also did not concede the request of Telangana that the unutilized share of the state in its water allocation for a year be carried forward to next year.
The state did not use 45 tmc ft water in 2020­21 and 50 tmc ft in 2019­20. Another request of Telangana that did not find favor with the board was that the surplus water over and above 811 tmc ft in the Krishna be accounted for.