Telangana Speaker P Srinivas Reddy tests positive for COVID19; had attended party with KCR, Jagan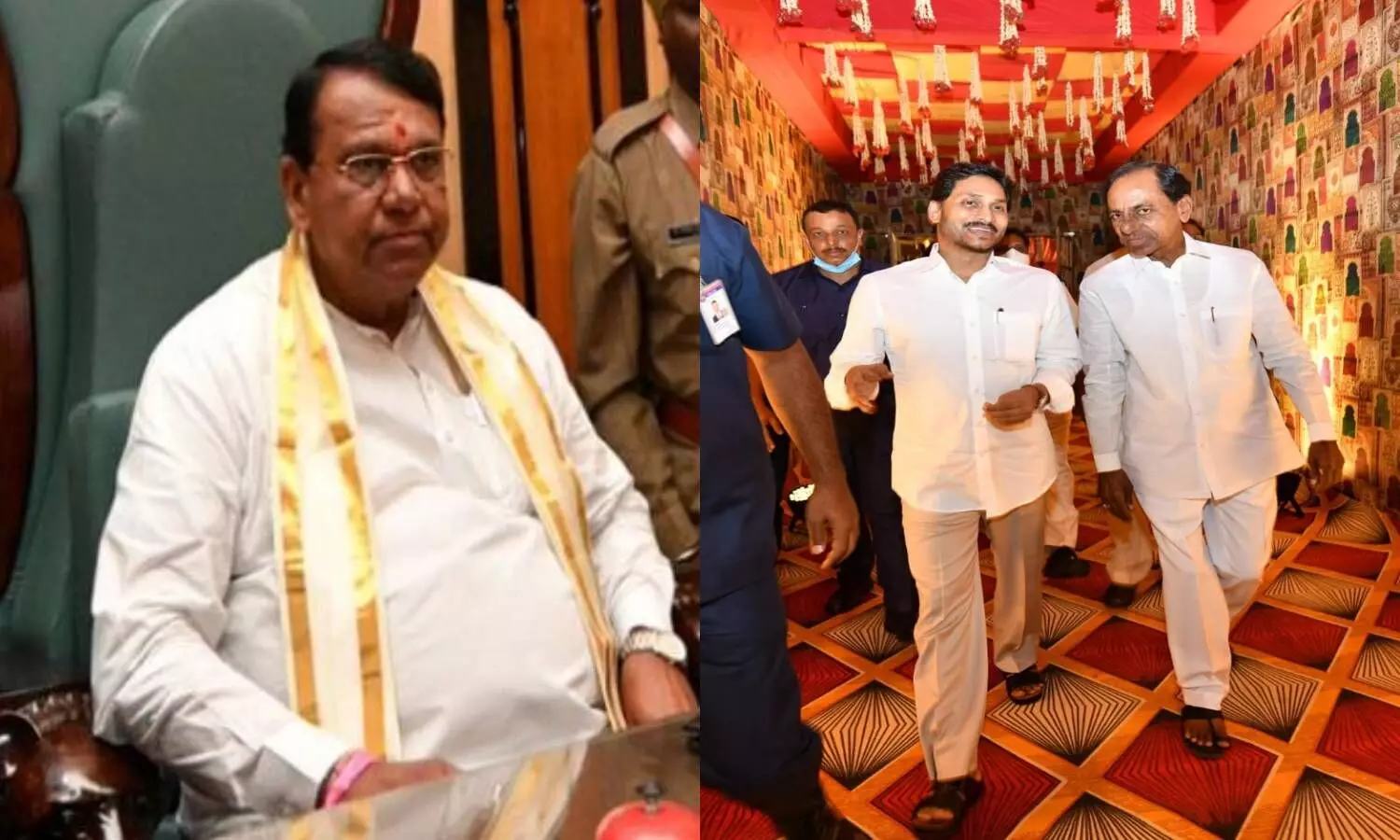 Hyderabad: Speaker of the Telangana Legislative Assembly Pocharam Srinivas Reddy has been tested positive for the COVID19.

He said that he underwent a COVID19 test on Wednesday night as part of routine tests, in which he was diagnosed positive. He has been admitted to AIG Hospital, Gachibowli in the city.
"Although I do not have any health problems at present, I have been admitted to AIG, Hospital Gachibowli as per the doctors' instructions. Those who have been in close contact with me for the past few days, I request them to test for Covid and stay in home isolation," said the speaker.
It should be recalled that the speaker had attended the wedding of his granddaughter Snigdha on November 21 at VNR Farms at the outskirt of the city where Telangana Chief Minister K. Chandrashekar Rao and his Andhra Pradesh counterpart YS Jagan Mohan Reddy also came to give their wishing to a newlywed couple.
Snigdha was getting married to Rohit, son of Krishnamohan Reddy, the officer on special duty to the Chief Minister of Andhra Pradesh.
Meanwhile, Telangana registered 156 new Coronavirus cases on Wednesday, taking the total number of infections in the state to 6,75,001. After one patient died of COVID-19 in the last 24 hours, the COVID-19 toll rose to 3,985 to date, now the case fatality rate is 0.59 percent.
As many as 155 people have recovered from coronavirus statewide in the past 24 hours pushing the total number of recoveries to 6,67,483, constituting a recovery rate of 98.88 percent. Currently, the number of active cases in the state stands at 3,533, the bulletin said. In all, 34,764 samples were tested on Wednesday in the state to detect the contagious virus out of which the results of 1,405 swab samples are awaited.
Cumulatively, more than 2,83,83,612 COVID-19 tests have been carried out in the state since the outbreak of the coronavirus pandemic.
Among the districts, Greater Hyderabad Municipal Corporation (GHMC) has the highest infection caseload. It recorded 55 fresh coronavirus cases on Wednesday followed by Rangareddy (14), Warangal Urban (12), and Medchal Malkajgiri (10).