How ATM theft investigation helped Vijayawada police crack murder of senior citizens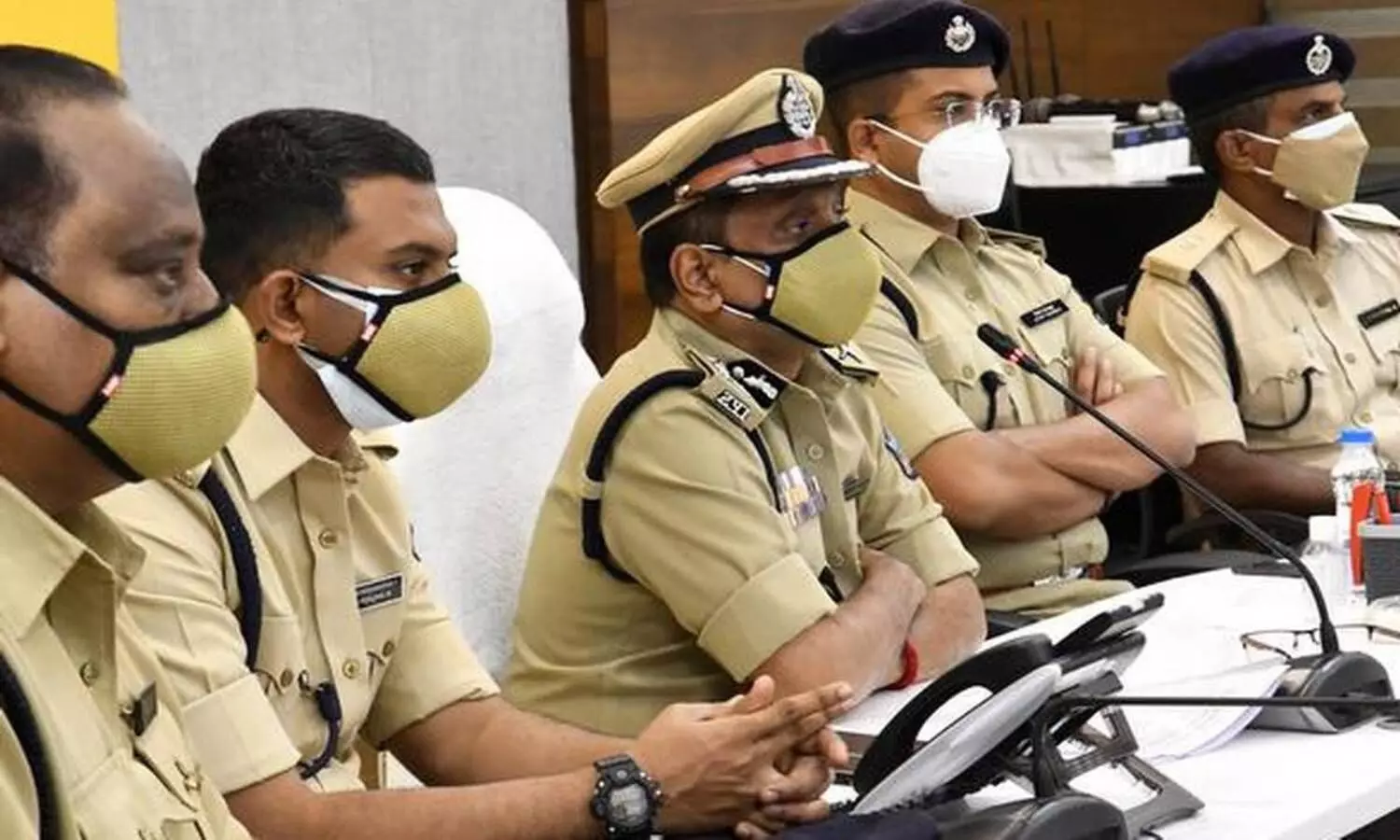 Vijayawada: A chance investigation into ATM theft helped police to bust a gang involved in the murder of six senior citizens in the Krishna district. Vijayawada police on Thursday arrested five youth for murdering six senior citizens under Penamaluru and Kanchikacherla police station limits in Krishna district.
The accused have been identified as Velpuri Prabhakar Kumar (22), Sunkara Gopi Raju (22) - both from Poranki, Ponamala Chakravarthy alias Chakri (21), Moram Naga Durga Rao alias Chanti (21) - from Tadigadapa and Maddhi Phanindra Kumar (20) from Kamayya Thopu.
City Police Chief Bathini Sreenivasulu said that both Penamaluru police and Central Crime Station (CCS) sleuths first arrested the accused, who were involved in ATM thefts at Penamaluru police station limits.
The police said two of the accused had covered their head with a white plastic bag. They tried to break open an ATM but failed.
When police examined the CCTV footage of the ATM, they identified the duo and arrested them from Poranki. Police were shocked when their fingerprints matched with those involved in a murder case of an elderly couple in Kanchikacherla police station limits. Police interrogation has revealed that they were involved in four more unreported murder instances of elderly persons in Penamaluru police limits.
Police said two main accused – Prabhakar Kumar and Gopi Raju were auto drivers. Both were involved in small thefts. Later, mutual friends including Chakri, Chanti and Phanindra joined in and began murdering elderly persons living alone in the Penamaluru area.

The investigation has revealed that the gang murdered the senior citizens by smothering using blankets or pillow. It was planned in such a manner that the family members couldn't suspect that it was an unnatural death.
The first four murders weren't reported to the police and cremation was done as the family members of the victims believed they passed away due to cardiac arrest.
Police said since October 2020 till June 2021, the accused have committed six murders in five cases and apart from that they were found to be involved in 12 property offences.
Police said that the gang conducted a reconnaissance of the target houses. They also focus on these double door houses as they are much easier to break in, kill and steal. They decamped with victims' jewelry and some cash.
Extra shots:

October 2020: Nalini (58) of Vishnupuram Colony of Poranki area was the first victim to be smothered to death by the accused.

November 2020: Sitamahalakshmi (63) was the second victim from Poranki area

December 2020: Bandarupalli Nageswara Rao (80) and his wife Pramila Rani (75) were killed. It was the first case reported to the police.

January 2021: Talluri Dhanalakshmi (58) was murdered at Tadigadapa.

June 2021: The gang murdered Papamma (84) resident of Poranki.